3 ways to choose the best sunglasses for men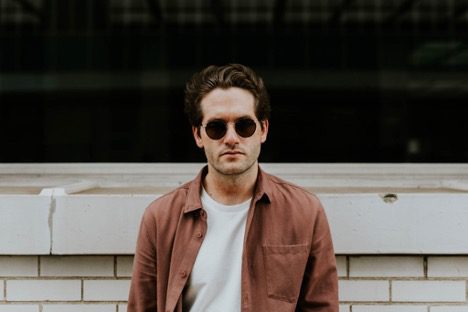 Be on top of your game when choosing sunglasses for men. Find the pair to match your style among a variety of sunglasses with different designs, frames, and colours. So, here are some tips to give you a nudge in the right direction.
Before diving in, remember that eye protection is an important factor, even when finding a trendy pair of sunglasses. It is essential to check if your sunnies have UV protection. Each pair of sunglasses will have an indication of whether or not they do in fact have a UV filter – just have a look at the description label.
Tip 1. Choose sunglasses according to your face shape
● For those who have an oval face, almost all types of sunglasses are suitable. So why not try new types of sunglasses to change up your look. For example, square frame sunglasses will bring more harmony to such a look.
● If you have a round face you'll want to wear sunglasses with a frame that will make your face look a little less round. Sunglasses that cover the eyebrows a bit will make your round face look much longer. To create a balance between your face and glasses try out sunglasses with a rectangular frame.
● Round and square-framed sunglasses go well with long-faced faces. However, you have to be careful that the frame of the sunglasses is not too small, as your sunglasses won't be very noticeable.
● A triangular face shape will rock a pair of 'Cat-Eye' sunglasses. A retro style that is never out of style, so you can rest assured you won't be either.
Tip 2. Sunglasses and skin tone
If you have a paler complexion, pink or brown shade sunglasses will create a nice contrast to make you stand out. Flat-framed sunglasses, rather than bold frames, will add a little something to your appearance.
A transparent frame fits may fit best with darker skin tones, that don't overpower your face and allow for your eyes and facial features to pop from behind the frames.
Tip 3. Sunglasses and your hair
Light shade sunglasses without rims will enhance the beauty of silky thick black hair. Short-framed sunglasses with very curly hair can look good if they match the size of the face. Those who keep their hair short should pay more attention to the shape of their face than their hair when choosing sunglasses. In this case, hard-coloured sunglasses will bring the impression of a strong personality to your face.
A few extra tips for choosing sunglasses for men
● The goal of sunglasses is eye protection, not just-style. Sunglasses help prevent the sun's ultraviolet rays from fully reaching the eye, even in winter. If you love being outdoors then you may want to invest in a pair of polarized sunglasses.
● Consider what the frame is made of. Some materials are a little heavier than others. If you prefer a more lightweight frame, then try out thin metal or plastic sunglasses.
● Do not compromise on quality when buying glasses. Buy glasses that last for a while.
Conclusion
As well as fashion, make sure your sunglasses keep your eyes free from sun exposure. The skin around your eyes is also very sensitive. So the sun's ultraviolet rays have a detrimental effect on it. This causes damage to the eyes and there is a possibility of wrinkles. So, use good quality sunglasses from recognized brands, for example, SmartBuyGlasses. So when buying sunglasses remember to match them to your hair, skin, clothes, and personality.