7 Boredom Busters to Beat the Midsummer Blahs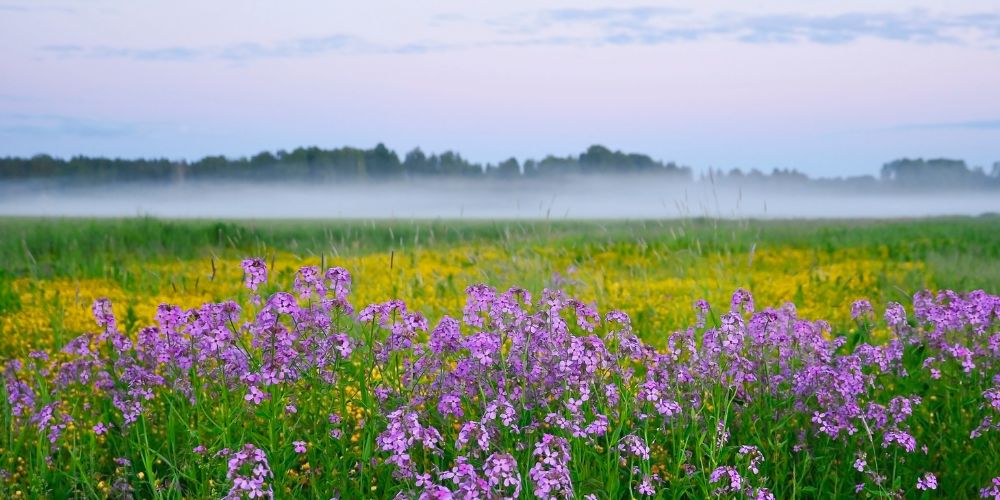 Summer is here, the sun is out, and your kids are … bored. The season's break is much needed and can be loaded with adventure. It can also stretch on with seemingly no end in sight. What can you do to keep the fun from fizzling out in a few weeks?
Children need to be engaged and stimulated to avoid succumbing to boredom. Beat the midsummer blahs by incorporating fun new ideas into your children's daily routine.
Wade Into Water Play
When you think about summer, you can't help but think of how hot it can be. A classic form of entertainment this time of year is any type of water play. Obviously, it's easy to feel cool in the pool, but there are many other water fun options for your kids.
Water balloons, super soakers, and sprinklers are all great ways to have a blast. You can even get creative and take these hydro games to the next level. Are they playing with water guns or balloons? Add food coloring for a fun paintball-style game, or let them spray the sidewalk or driveway for some water art.
Seek Out-of-the-House Adventures
Is everyone feeling a little stir-crazy? Sometimes all a child needs is a change of scenery. Getting out of the house can refresh moods and positively redirect boredom.
Your community likely offers a wide variety of places your children can explore. Libraries offering summer reading challenges and other awesome programs. Local parks let everyone run off some energy and provide opportunities to learn about nature.
If you have a tween or teen who is too cool to go around in public with mom or dad, don't worry. Gadgets like smartwatches and safe phones for kids allow them to explore on their own while still staying in touch. Your child will get a taste of freedom, and you get peace of mind.
Indulge in Sensory Play
Exploring the senses with tactile play is fun for any age. Your kids can enjoy a lot of fun activities with items just lying around the house.
With the addition of sudsy water, a simple plastic bin can turn into a fun car and animal wash. Putting soil or sand in a box and planting pretend flowers produces a garden in minutes. Or add trucks instead, and you've got an instant construction site. Not a DIYer? Water beads and kinetic sand are ready-made options that are just as fun.
Exploring different textures and sensations is a fabulous way to keep the kids entertained and sneak in some learning at the same time. They're sure to have hours of fun with each activity.
Don a Chef's Hat
Speaking of sensory stimulation, there's no better place to indulge in smell, sight, taste, and touch than the kitchen. Children love hands-on activities, so set them to stirring, kneading, and rolling. Getting busy in the kitchen allows them to exercise their creativity and learn a great life skill.
Recipes for kids are easy to adapt for any skill level. They also allow children to add fun, personal touches. From making popsicles to baking personal pizzas, let your kiddo practice being a chef this summer.
Embrace the Thrill of the Hunt
Do you need a way to get the youngsters off their devices and out in the sun? A scavenger hunt offers an exciting way to get them moving. What child can resist the thrill of the hunt — especially when they're competing against friends or siblings?
Scavenger hunts can have a variety of themes and objectives. Instruct players to find something in every color of the rainbow. Or perhaps they need to locate something that starts with each letter of your name. You can hold scavenger hunts several times a summer because there are endless ways to do them.
Relax With Some Quiet Time
As much as children need activity, they also need quiet time. To encourage more tranquil pursuits, stock up on arts and craft supplies at the beginning of the season. Kids can flex their creative muscles independently, and everyone gets a needed personal space break.
Providing a wide array of imaginative mediums will increase this boredom buster's chances of success. Different types of paint will allow kids to create different textures. Supplies like glitter glue, popsicle sticks, and felt pieces can be used to make all kinds of unique masterpieces. Be sure to keep a few art project ideas up your sleeve for when you need them.
Make Reading Rewarding
For some kids, there's no better escape than a book. Reading lets them travel to distant lands, meet new people, and embark on adventures. For others, the prospect of turning pages makes them feel like they're back in class waiting for the bell to ring.

If there's one thing young children, tweens, and teens all love, though, it's earning prizes. You can motivate your kids to read over the summer by offering prizes for a certain amount read. Be aware that you may have to adjust the rewards based on the child's age. While your youngest may be motivated by a small toy, your teenager may demand a sleepover with friends or a monetary prize.
Everyone yearns for that long-awaited summer vacation. There's no homework, the days are longer, and there is a renewed sense of freedom. After the initial excitement wears off, however, it can be difficult to keep your kids entertained.
Don't let hearing "I'm bored" or "There's nothing to do" spoil seasonal fun. Try some of these ideas to keep your children engaged this summer. Your family and your sanity will thank you later.