Can LED screen be curved?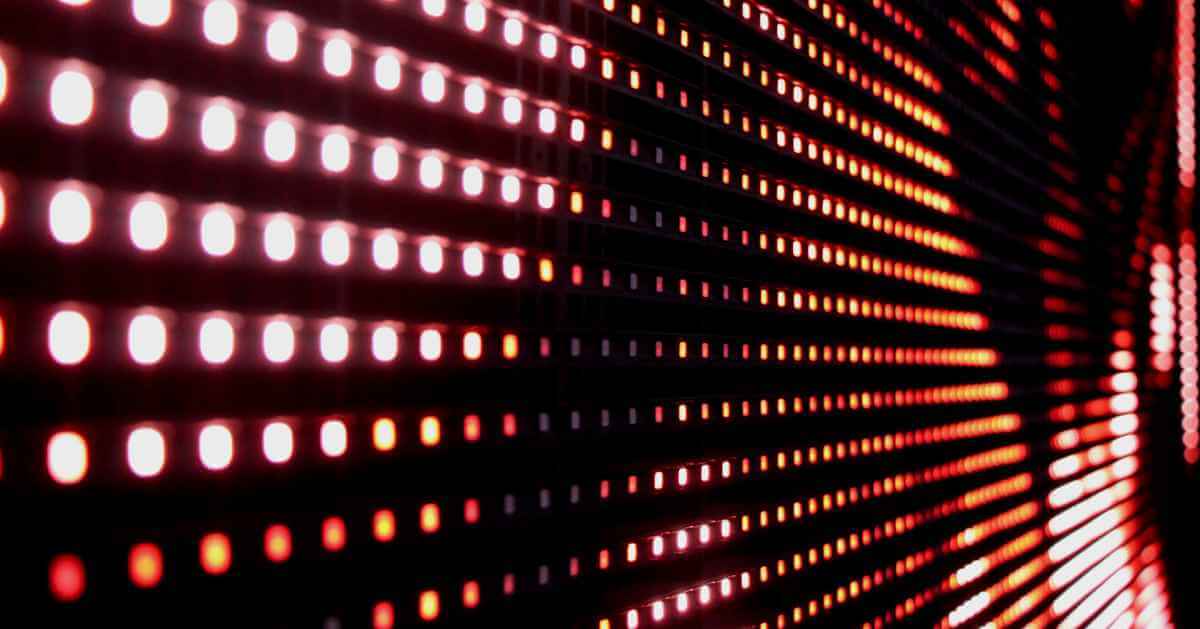 Display technology has improved a lot in the last few years. The journey from bulky monochromic displays to curved LED displays went through a lot of technical improvements. The screens have improved drastically in terms of resolution and colour range.
The modular LEd technology makes video displays available in any size that fits inside a trade show booth to the side of a building. However, one thing that stayed relatively consistent was the shape of the display technology.
The screens remain flat and rectangular. And recently, due to the advancement of technology, curved LED display has become possible and provide a seamless experience.
Is it Possible to Curve LED Displays?
LED displays have become thinner and more modern. With the help of flexible glass LED screens, it is possible to curve the LED displays. Curved LED display is very trendy nowadays.
Curved digital LED screens can form curved bends around the corners. These curved panels are used in connection with the modular LED screens. It creates the transition from a flat surface to a smooth one around the corner.
Curved LED video walls come with a lot of advantages. It is capable of creating a sense of depth and adopting various environments.
What are the Features of Curved LED Displays
Display innovations supplies offer support and maintenance for digital LED screens for various applications. The curved LED displays come with a lot of features that include;
It is compatible with both indoor and outdoor use.
Comes with a professional design and installation team.
Available with day and night auto-adjust brightness.
LED pixel pitches are available from 2 mm.
Capable of producing digital video walls of any size or configuration.
Comes with CMS for Media player according to the client control requirements.
What do Curved LED Displays Use For?
Curved LED displays are mainly used to create curved bends around the corners. These curved screens are used along with modular screens to ensure the transition from flat to curved surfaces. The displays are curved smoothly and elegantly around the corner.
LED screens need to be maintained for various purposes. The use of curved LED displays is versatile. It can be used in a conference room where thousands of people can see it without hindrance.
The cinemas are also experiencing evolution by adopting curved screens. Besides, curved LED screens are used in the advertising and construction business.
Curved LED screens are used in mobile phones and smartwatches as well. The commercial availability of these screens has wooed people into making smart homes where the curved LED is a prominent device.
Advantages of Curved LED Displays
Curved LED displays provide a lot of benefits that are the following.
3D View Without Much Effort
Curved LED screens guarantee a 3D view without slogging for it. These screens offer a fantastic experience regarding 3D view. The curved nature of the screen gives a 3D view without any annoyance.
It ensures an incredible watching experience. The depth of view increases with the surface of curvature. One can see the difference clearly when comparing it with a flat-screen.
A Better Immersion
One will experience better immersion when opting out for a curved LED screen. With the curved edges, one can experience the real world. Curved LED displays guarantee such views. Hence, curved LED displays seem more interesting for gamers who prefer to enjoy the actual experience of gaming.
The image is focused in front of the eyes, and the peripheral vision is adjusted accordingly. So, when someone views a picture on the curved LED screen, one may feel more immersed. It enhances the watching experience.
Viewing Angle Matters
With curved LED screens, the viewing angle looks bigger and more comprehensive. People prefer to watch from a wider viewing angle. This feature is missing with the flat LCD screens, though.
Also, the colour saturation and contrast look perfect in the curved LED displays. The lights that come out of the curved screen offer an excellent view every time.
Aesthetics and Appearance
Most people agree that curved LED displays offer better aesthetics in terms of appearance. Curved LED displays are way too forward when compared to other screens. Also, the difference between the curved LEd display and the flat display is relatable.
So, curved LED screens are excellent for plenty of reasons. Therefore, people prefer this technology day by day.