4 Reasons Why You Need To Convert Word To PDF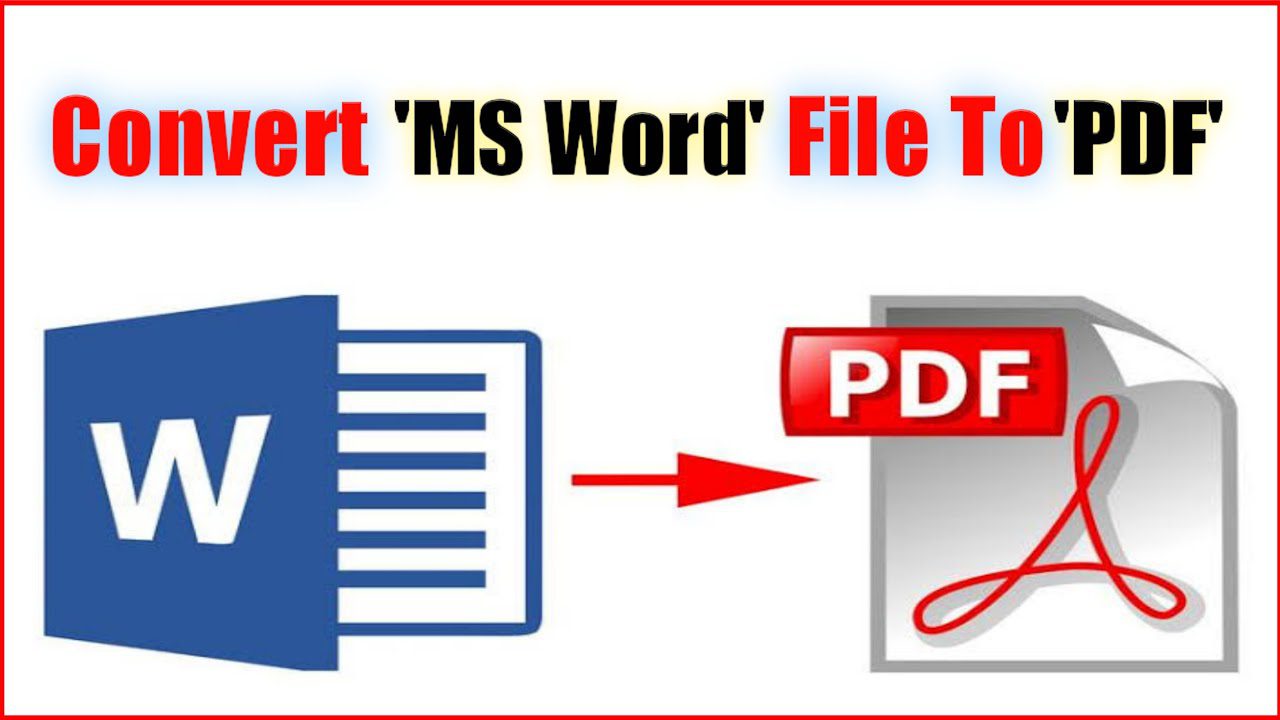 Microsoft Word is one of the most user-friendly word processing today. It has become one of the most used software programs for many offices and industries. Because of this, many developers have created their version of MS Word. It has the same function and can be saved with the same file type, such as OpenOffice. Since everything is shifting online recently, a good word processor is a must. 
But, did you know that you also convert your word document to another file to make it more presentable? Furthermore, a lot of professionals prefer using the PDF format rather than the Word format. Among the benefits of converting Word to PDF are permanence, security, and mobile-friendly. Let's take a look at these things in detail.
Other users won't be able to edit it. 
If you are looking to save your word document for archiving or file sharing, converting it to PDF may be the best choice. Simply because you cannot alter PDF. Once you save it in PDF format, the document will only be available for viewing. It will work best for confidential documents that contain information such as legal.
Furthermore, it's a good choice to keep your watermark intact. It means that if you are sending a document out which has your company's logo or letterhead, you wouldn't need to worry about it being copied. PDF makes sure that everything will be displayed in an image-like finish. Thus, copying is not possible.
You can keep the same formatting. 
Like what is mentioned above, there are different types of word processing software programs that every user can choose. And because of that, there is a high chance that there will be changes or differences to the original file once they access it. To avoid that from happening, it's better to convert your word document to a PDF file.
It is also beneficial if you are using special fonts on your documents. As you may know, fonts are specifically downloaded and can only be used if they are available on the computer. If you want to make sure that the style and formatting of your file will appear the same to the recipients, it's better to save it as a PDF.
 It's compatible with all devices. 
 PDF is a universal format that can be accessed regardless of the operating system. Furthermore, you can access it via mobile devices. Because of that, converting your document as PDF is more convenient for every recipient to access. Moreover, PDF rarely changes their version. Unlike all word processing documents that have different versions, PDF only has one. So, if you have a PDF file that was saved years ago, you can still open it today.
Another feature of PDF is that you don't need to install specific software. While there are known PDF software such as Adobe Acrobat, you can still access it via any browser. For instance, if you send a PDF file to your colleagues and they don't have a PDF reader. They have the option to open it using Google Chrome, Microsoft Edge, Firefox, and any other browsers. 
Using PDF, you can encrypt the file with a password. So, if you are going to send a document containing confidential information and it only needs to be accessed by specific users, it's the best way to go. Aside from that, you can also set some usage restrictions to only allow a specific number of people to access the file.
But if you think that setting up a password will lessen the convenience of accessing it, you're mistaken. Using a password on your PDF life is easy, like accessing an email. When the recipient opens the file, they will immediately be prompted to input the password. Once putting in the correct password, they can easily read through the file. It's both safe and convenient.
Ready to convert?
If you are convinced that PDF is the best way to go, it's time to know the different options on how you can do it. First, you can save the document file as a PDF by accessing the option in the File menu. But if you want to convert multiple documents or you don't have access to software that has the option to save as PDF, you can easily convert it online with the help of free PDF conversion tools such as GogoPDF. Go ahead and start using GogoPDF today!