How You Can Grow Your Small Business By Taking Help From Crypto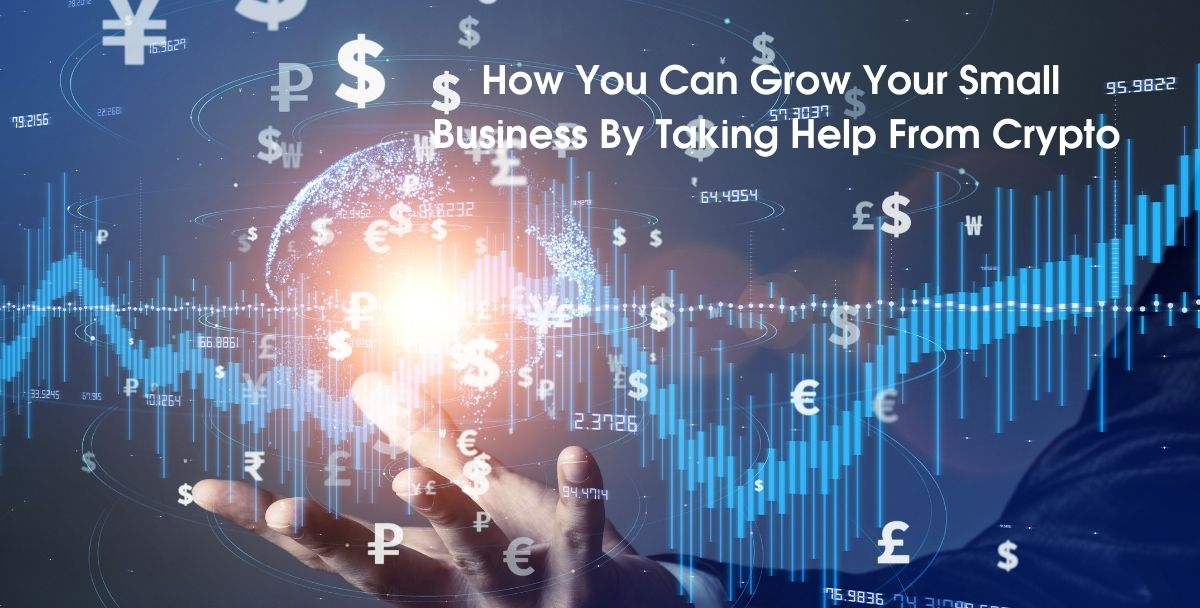 Introduction
Cryptocurrencies have many potential benefits apart from high returns in investing. They help people to get financial services at a low cost irrespective of their location. But how can small business owners benefit from using crypto in their business?
Real estate, FMCGs, or fashion, whatever your business, you can use cryptocurrencies to boost performance. It's not only convenient but also secure, faster, and has many potential benefits. We speak to leading experts and ask them how businesses can utilize cryptocurrencies for their numerous advantages.
Small Businesses and Cryptocurrencies
There are a number of ways cryptocurrencies can help businesses grow. You can use crypto in the following ways to help your business improve its services and expand your business.
1.      Offering a Secure Payment Platform
As cryptocurrencies operate through one of the most secure technologies, Blockchain, you can use it as your payment platform. When you accept payments in cryptocurrencies, your customers will trust you as you are providing them a secure platform to make payments.
Blockchain technology uses cryptographic encryption that ensures no alteration and hacking of the payment network. People prefer security when it comes to the payment platform. So, cryptocurrencies can ensure that all transactions are secure.
2.      Lower the Transactional Fees
Using a crypto payment system can lower your transaction fees. Small businesses are plagues by higher fees, which are charged by financial institutions towards transactions. Cryptocurrencies can potentially reduce the cost of transactions as it does work on a centralized platform.
Due to decentralization, it doesn't allow any banks or financial institutions to approve the transaction. It reduces the intermediary cost, which is a profit for your organization.
3.      Crypto Can Be Used to Pay Salaries to Employees
Another great benefit of using cryptocurrencies in your business is you can pay your employees. Employment payments are also hectic and can be costly with traditional payment methods. Have you ever imagined how ecstatic your employees will be when they receive their salaries in crypto?
You just need to ensure that everyone has a crypto wallet and you store their correct address while paying salary because a wrong wallet address can send your money to another address, which cannot be reversed.
4.      Get Tax Benefits
As a business owner, you can save a lot of money as tax benefits. Many countries have relatively supportive tax regulations for cryptocurrencies. Tax norms are different and business owners look to pay a lot of attention to how they work.
On the other hand, some countries treat cryptocurrencies as financial instruments. VAT does not apply to crypto in some countries. Therefore, it's better to consult a legal professional who can assist you to know about crypto tax regulations of your country clearly.
5.      Attract New Customers
As cryptocurrencies are getting popular and the adoption is growing rapidly, you can attract new customers by showing that you accept crypto payments. Advertise on your social media profiles and website that you are offering cryptocurrency payments.
However, don't convert your entire payment platform into cryptocurrency as there is uncertainty. Ensure that you accept payments in both crypto and fiat currencies. You can visit here for more Information about bitcoin to know more about crypto payment platforms.
Final Thoughts
You can use crypto in the above ways to grow your small business. It can help you acquire more customers, reduce your transaction fees, offer a better payment platform, etc. Businesses need to understand that with all the pros, there are certain cons, which they should pay attention to.
Countries have their own sets of norms and rules, including taxation regulations. So, it's better to check the regulatory conditions of your country. In this article, our experts have tried to satisfy all the questions small business owners must-have when it comes to accepting crypto payments.