4 Essential Tech Tool for Digital Nomads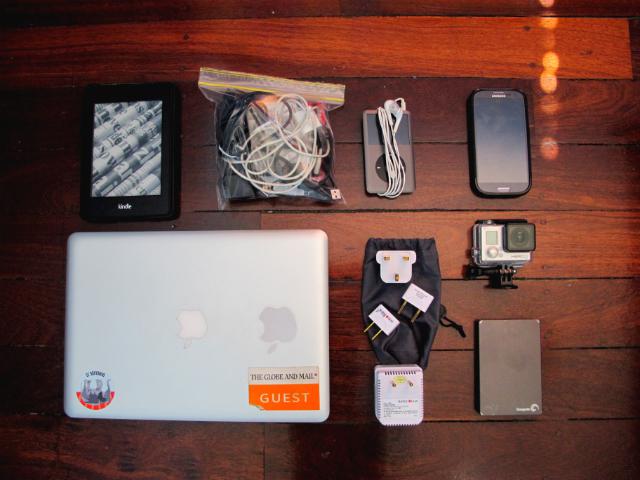 If you've decided to live your life as a digital nomad, you should know that it is not always easy. Sure, you have more freedom, but you also have more responsibilities. Most digital nomads are self-employed and if something happens while they're abroad, there's no one there to save them. This is why you need to have a plan B, C, and D in case of incidents and equip yourself with the right tools so you can stay safe and productive. Here are some essential tech tools every digital nomad should have in their backpack.
A Solid Laptop
The very first thing that you need is a good laptop. Pick a laptop that has a long battery life, a good processor, and a screen with minimal glare that you can use in virtually any setting or weather conditions. Also, make sure that the keyboard is backlit and comfortable.
A Backup Laptop
We suggest that you get a backup laptop as well. Your big laptop should be your main weapon, but you shouldn't bring it everywhere with you. You should carry a smaller, less expensive laptop when you're out and about. Here, we suggest that you look at Chromebooks. Chromebooks are not as prized by thieves and will make you less of a target. They also have a feature that allows all your information to be instantly backed up in your Google Drive account preventing any losses, which makes them perfect for any digital nomad who wants to keep their data safe.
A Multi-SIM Phone
Having a multi-SIM phone will come in very handy. If you are going to a completely new country every few months, you don't want the hassle of finding and paying out for a new phone and contract. With a multi-SIM phone, you can simply buy a SIM card in your destination country, and you'll sometimes get access to mind-blowingly cheap deals on minutes and data. So, if you're serious about this digital nomad lifestyle, you need one of these.
A Portable Power Bank
You also need to look at portable power banks. You could get a big power bank that will power your laptop, a smaller one that can charge phones and tablets, or both. The most important thing when looking at power banks is capacity. If you want a power bank that can charge most phones and tablets, then you need to get one with a capacity of 20,000 mAh or better.
Considering that most batteries on mobile devices batteries have around a 4,000 mAh capacity, that means that you could charge an average phone or tablet up to five times with a fully charged power bank. And, if you think these banks are out of your reach, think again. You can get one for under $40 easily if you know where to look. If you're looking for cheap high-capacity power banks, you can check the best 20000mAh power bank deals online and look for a model that would work for your needs and devices.
These are only some of the tools that should be in your digital nomad toolbox. Your equipment could be the difference between you getting paid and a catastrophe, so make sure to consider all of these options and get all the tools needed for you to stay online and active.