How to Become a Hearing Aid Provider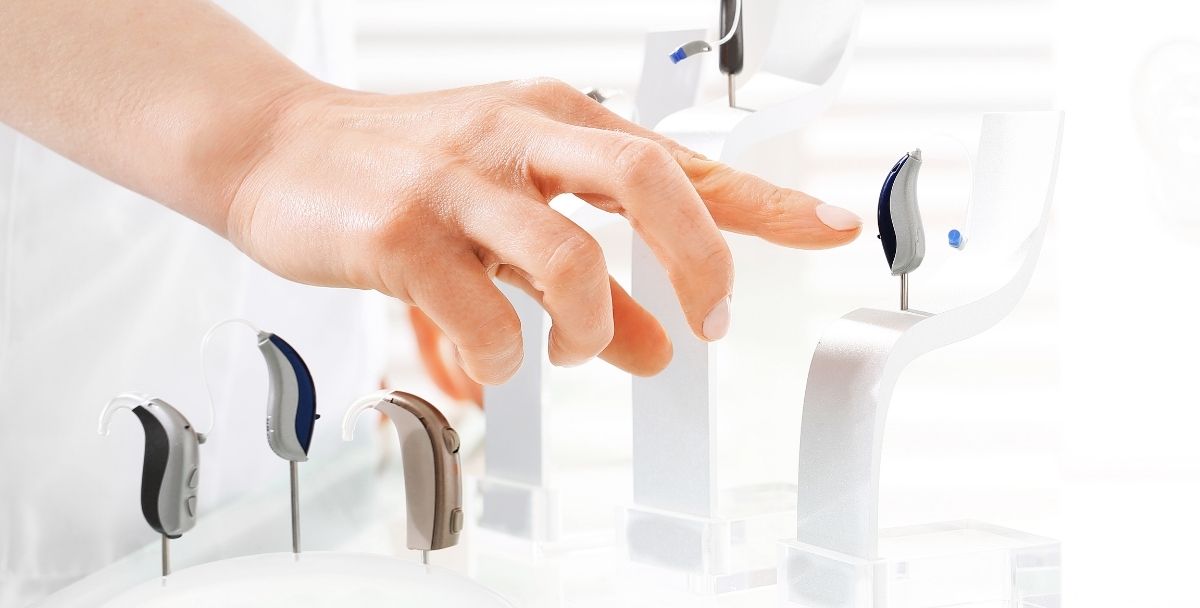 Did you know that approximately 30 million people in the US aged 12 years and above suffer from hearing loss in their two ears? The rate increases with adults aged from 45 years and above. Other facts indicate that by 2050, about 2.5 billion people worldwide may experience a degree or a complete hearing loss.
But thanks to the advent of technology, innovators have been able to create helpful hearing aid devices. The technology has been improving through the years, producing some of the best hearing aid devices available today.
Based on statistics, people with ear hearing problems are many, creating an ample business opportunity for hearing aids. But to become a successful hearing aid provider, there are things you need to do. Continue reading to learn how to become a hearing aid provider.
What It Takes To Become an Incredible Hearing Aid Provider
1. Hearing Loss Knowledge
Several factors result in hearing loss. The cause will direct you to the ideal hearing aid to give your client. For example, if the hearing loss results from too much sound, a sound processing hearing device will work out great. The ideal hearing aid helps the user improve speech and enjoy the quality of life.
Suggesting any hearing aid device to your client may not sort the problem. You may end up worsening the situation. It's essential to learn what causes hearing loss and how to treat it. The least educational qualification to become a hearing aid specialist is a college degree.
As a hearing aid provider, you should be able to;
Know the ear anatomy
Test hearing
Know how to test, assess, and fit hearing aids
Understand acoustics
2. Cooperative With a Reputable Hearing Aid Manufacturer
Some hearing aids manufacturers consist of professional teams that work together to create outstanding devices. Such companies understand their clients' problems and needs and work towards solving them. It is the reason they keep innovating new and better hearing devices.
With such a manufacturer, you receive tools that fit every patient accurately and efficiently. Also, it doesn't matter your location with such hearing loss aid developers. They will support and reach you wherever you are all over the world. You receive answers and feedback on time from their warm customer care and expertise.
Also, there are always new hearing loss cases with unique causes and effects. When you partner or cooperate with a reputable hearing aid manufacturer, you present such matters to them. As a result, they create devices ideal for such problems. It means that you contribute to helping more people with ear problems the specialists could not have discovered.
If you own a clinic, such a manufacturer will offer you their series of digital hearing tools to help improve your patient's quality of life. Others go ahead and offer you and your team free training about their products.
The manufacturer's dedicated sales support will offer help and guidance if you are a business owner, boosting your practice. You will have insight into the multiple available opportunities you can use to grow.
Other benefits include;
New planning and funding for those new in practice
Provision of expansion services and tools
Expansion planning and funding
Provision of top-notch hearing aid devices
3. Acquire a License
You cannot provide hearing aid services without authorization. Various countries around the world offer hearing instrument dispenser licenses, but the requirements vary. Check the conditions with your state. Mainly, they will investigate your criminal background and charge you for an exam.
If you pass in both cases, you will get the license and have the required educational background and training.
4. Excellent Communication Skills
The responsibilities and duties of being a hearing aid provider require exceptional communication skills. Because the clients have hearing problems, engaging them may be tricky. You, therefore, need to have the ability to adjust to their communication. Otherwise, you may misdiagnose them due to miscommunication.
5. Problem Solving Skills
When dealing with a hearing loss patient, you need to be a good listener. Strive to know the root cause by taking time to analyze every piece of information. Carry out all the necessary tests. Then offer a solution when sure about it. If not, it's wise to seek advice from other hearing aid professionals.
6. Passion
Never become a hearing aid provider for monetary gain. The need to sell the hearing aid devices for profit will have you selling the hearing instruments to your patients without considering solving their problems.
Becoming a hearing aid provider has to come from within. You must have a passion for helping people with hearing loss problems. In return, you will attend to each case to help the patient.
Conclusion
As illustrated above, the problem of hearing loss among people is massive. Shockingly, it affects people of all ages, and the numbers are anticipated to rise in the coming years. Fortunately, technology and a dedicated team of experts are doing everything to save the day.
Today, there exist high-quality hearing aid instruments that sort all cases of hearing loss problems. As a result, hearing aid providers can offer credible services to their patients. If you want to become a successful hearing aid provider, the above information will help you. Follow and implement it to the latter for optimal results.