How Much Money Should You Invest In Instagram Ads?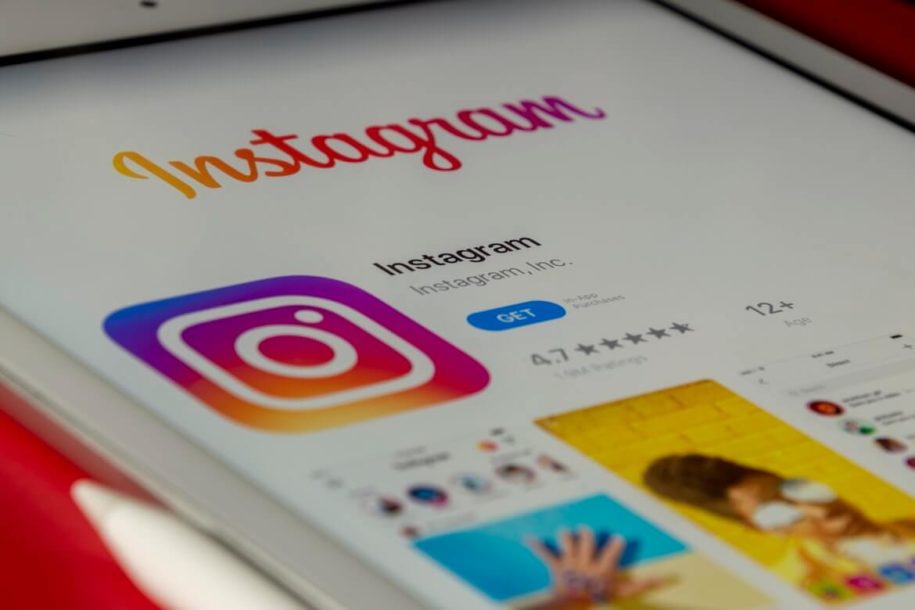 Visibility is essential for the growth of every brand, and social media platforms like Instagram understand this demand. Over the years, Instagram has updated and keeps introducing new tools that make increasing brand awareness possible with its automated system for a fee. These tools also bring in more traffic, conversion, and followers that a brand needs to thrive in its respective competitive market. You can get these results too when you hire an Instagram growth service professional to handle your marketing.
With Instagram's paid advertising tools, brands can shape the content they put out on their Stories, Feeds, and Explore Tabs without having to worry about misplaced targeting. The platform is also filled with over a billion active users with diverse interests, which makes it the perfect social platform for all your marketing needs.
As a brand, every penny counts. So, it's important that you know if Instagram ads will give you your money's worth before making any investments.
However, you must know that your marketing goals determine the amount of money that should go into Instagram ads for your campaign. For information on how much money should go into paid advertisements, keep reading.
How Do Instagram Ads Work?
Instagram ads are comprehensive and use the same advertising system as its parent company, Facebook. Every business can use Instagram ads without having an account on the platform as long as they own a Facebook Business Page, where all customers will be automatically directed when they show interest in your products or services.
While having an Instagram page is not a requirement for running ads on its platform, it's important that you create one. Owning a page on Instagram will help you understand its dynamics, users, and content type that appeals to your target audience.
That said, Instagram ads can be created on the app and with Facebook Ads Manager. With the Instagram app, you can promote a post you've shared if you have an Instagram Business account by clicking the "Promote" button. Once this is done, you'll be given several options to choose from: budget, target audience, date of promotion, and the page where your ad takes interested viewers. You can then monitor the performance of your promoted post with Instagram Analytics.
With Facebook Ads Manager, however, Ads are created by clicking on the "Create" button. Then you can set parameters like your target audience, budget, ad creative, and ad objective for your campaign. After this is done, you can select the "Placements" box and choose "Manual Placements". You can then check the Instagram box and indicate where your Instagram ads go.
Why Instagram Ads Are Worth It for Your Business
Instagram Ads is an effective marketing tool for your brand, but do you know why? Well, here are a couple of reasons why we think it is.
Advanced Targeting
Instagram lets you choose who you want to see your advertisement from over a billion users. You can target people based on their location and key demographics like age, language, or age.
Instagram Ads also lets you tap into the algorithm of each user. This makes it possible to reach out to users based on people they interact with, similar ads they've shown interest in, and other activities they engage in on the app. The Lookalike audiences feature also lets you target users that share the same characteristics as your customers.
High Engagement Rates 
You can enjoy both organic and paid engagement with Instagram. Users have shown more interest in visual content over textual content. Since Instagram was specifically designed for visual content, you would get more engagement on your ads, unlike other text-based platforms.
Increased Visibility with Insta Stories
Stories from businesses make up one-third of the most-viewed stories on Instagram. Insta stories prompt viewers to take action. This feature includes tools like external link inclusion, quizzes, questions, and shopping stickers that allow you to tag products – all of which streamlines communication and purchase. However, video content on stories is usually 15 seconds long, which may not be long enough to pass across the necessary information. But when you run ads, you can get up to two minutes of video length.
Video Uploads
Instagram is now prioritizing video content and shopping. Businesses now support the promotion of video content in different ways: Reels, Stories, IGTV, Explore, and an Instagram feed. This gives businesses different options to choose from when creating their video marketing campaign.
How Much Do Instagram Ads Cost?
Instagram charges by audience activity. Here is what to expect when running ads on Instagram:
Instagram charges $0.50 – $0.95 for ads with a destination URL. This includes every click, comment, and reaction an ad attracts. But usually, the charges range from $0.40-$0.70.
The cost of Instagram ads per engagement ranges from $0.01 – $0.05.
Cost Per Thousand Impression
And for cost per thousand impressions, Instagram charges from $2.50 – $3.50
Why Your Instagram Ads Cost May Vary
As mentioned earlier, your marketing goals typically determine the amount you invest in Instagram Ads. Here are the factors that may affect the cost of promoting your brand on Instagram.
Audience Size
Targeting a broader audience on Instagram costs less than when you have a filtered group you wish to target. Broader audiences have little competition amongst different brands. But as the audience size reduces, there's only a limited number of potential customers. So, the price increases as the audience size reduce.
Campaign Objectives
You also pay more when you run ads for conversion. Your campaign objective is a strong determiner of the cost of running your Instagram ads. If your goal is to reach an audience that is interested in your services well enough to make payments almost immediately, it'll cost you more.
However, if your goal is to increase brand awareness, it'll cost you less.
Budget
It takes a while for a new campaign to leave the Learning Phase. The system needs time to get familiar with the nature, goals, and engagement pattern of your campaign. During this period, the cost is more expensive and your budget will determine how fast this process will take. The cost for running Instagram ads reduces over time when the system records increasing engagement.
Wrapping Up
Instagram ads are worth including in your social media campaign. The system features tools and a pricing system that is favorable to marketers.
If you're a small business looking to cut costs, you should consider reducing frequency capping, choose automatic bidding, and cross-check your objectives before running any ad.