Everything you need to know about integrated payment systems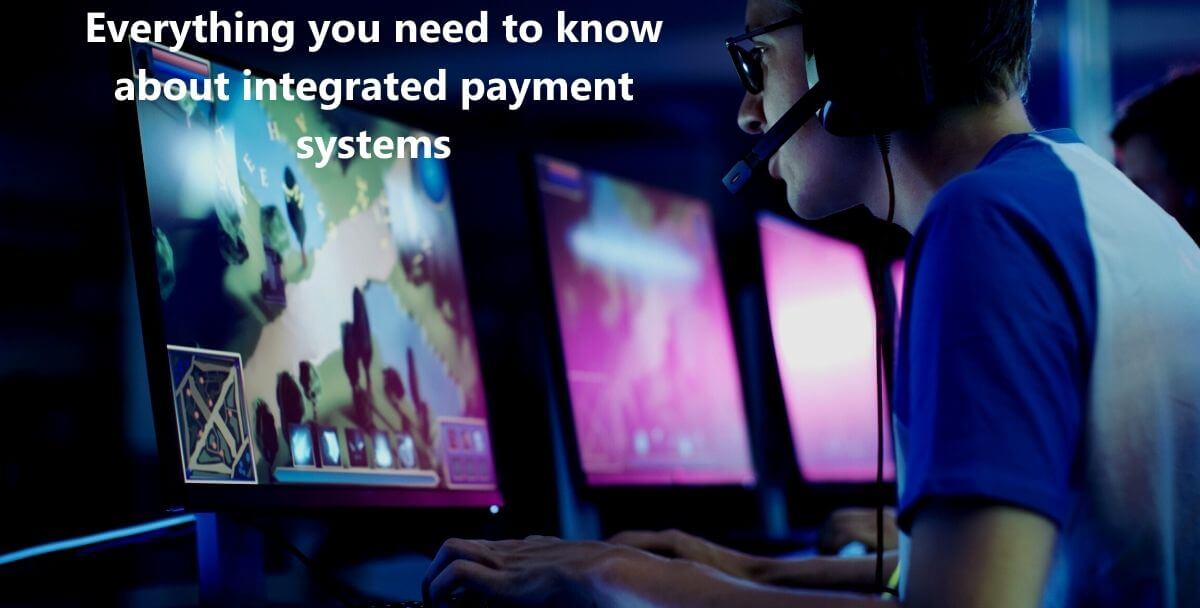 There are many things you need to consider to improve business efficiency, and payment technology is not usually one of them. But payment systems tend to play a huge role when it comes to streamlining your operations and processes. Once your payment system is properly connected to other areas of your business, you can get various benefits like more productivity, savings, and better customer satisfaction. No wonder, many businesses are now adopting integrated payment platform services. 
Remember that cards integration can do more than the processing of debit and credit cards. You can also use these payment systems to streamline the operations of your business. These include analyzing your revenues, managing customer expectations, and many more. This post discusses everything you need to know about integrated payment systems.
The importance of having an integrated payment system
If your business is still using traditional merchant services solutions, you may know the end-of-day process when it comes to utilizing debit card or credit card processing methods. Ideally, you need to save all the receipts during the day and reconcile them manually before entering them into the accounting software. It's only after entering everything into the system that the payments can go through. After doing this, you can receive the payments in your account.
You need to do this process every day so that you can have a steady cash flow. Remember that any problem with your accounting system and the receipts pile up can mean a lot of time doing data entry work. Worse still, these tasks tend to grow with each passing day. This is where you need to have an integrated payment processing system to improve your business activities.
It's worth noting that an integrated payment system works by streamlining your payment acceptance process and integrates automatic payment acceptance. It works by avoiding the use of a traditional payment process, such as manual compiling of transaction information and storage. Besides, it can remove the need to reconcile digital invoices with written transaction information copies so that you can match payments to the proper invoices. Another good thing is that the system can also need you to work with ledgers when it comes to payments afterward.
Therefore, instead of manually processing payments or reconciling invoices, an integrated payment system tends to automatically process and even post payments to a sale or invoice that it associates with.
Because of this, there is no need to manually enter the same information into various systems. Simply put, the payments go through immediately you process them at the time the transaction is taking place. As you can see, an integrated payment system can make things simpler for your business.
How an integrated payment system helps your business
An integrated payment system comes with several features to make them key solutions for your business. These features give good benefits that can assist your business grow over time to meet your expectations. Click here to learn more about integrated payment systems. Some of things an integrated payment system can help you include:
It saves you time
No doubt, one of the major benefits you can get by using an integrated payment system is speedy processing. Keep in mind that you no longer  have to do slow data-entry tasks. Therefore, you can save a lot of time that may have been wasted doing the same tasks repeatedly. 
The integrated payment system comes in handy when it comes to managing your employees efficiently. Also, it can reduce the gap that is there between the transactions of the customers and the time you get the money in your merchant account.
There are also recurring payments that you can set up. An integrated payment system can come with some features related to payment data to make it easier to bill without the need to repeat the same tasks repeatedly.
These benefits tend to have a significant impact on your business during the year. It can improve the efficiency of your operations by making sure that the procedures are cost-effective. 
It can improve the customer experience
Another benefit of having an integrated payment system is that it can assist to handle your customers better. It's worth noting that integrating your payment processor with your point of sale system can lead to the easier transfer of data from one system to another.  
This is especially useful during the checkout process as it can mean that the cashiers may do the sales faster. This is better than doing manual keying in the amount of money into the point of sale platform. Instead an integrated payment system automatically processes the necessary transaction data so that your employees can do the sale quickly. This can lead to quicker checkout experience and shorter lines for your customers. 
It can improve your cash flow
The only problem with processing debit and credit cards is that it affects cash flow. Regardless of whether or not you get several payments from various avenues like your website and retail store, the accounting processes related to traditional payment systems usually delay the transfer of the earnings to your merchant account. Because of this, you need to manage the costs via other avenues, so this can significantly affect your business. 
You should remember that an integrated payment system tends to allow you to process a payment as soon as it goes through. Therefore, this can mean faster deposits because there are real-time payment updates. And, there is also a decrease in lag time of manual labor. An integrated payment system can improve your cash flow and it helps to grow the operations of your business with timely payments. 
In conclusion, operating several platforms to process the payments can take you lots of time. It's a good idea to use an integrated payment system so that you can avoid processing payments through several applications. Because you don't have to split your time handling different systems, you don't have to assign a lot of resources to the payment process. As you can see, this feature can reduce your operating costs, leading you to make higher profits than using traditional payment systems.