Pros and Cons of Software As a Service (SaaS)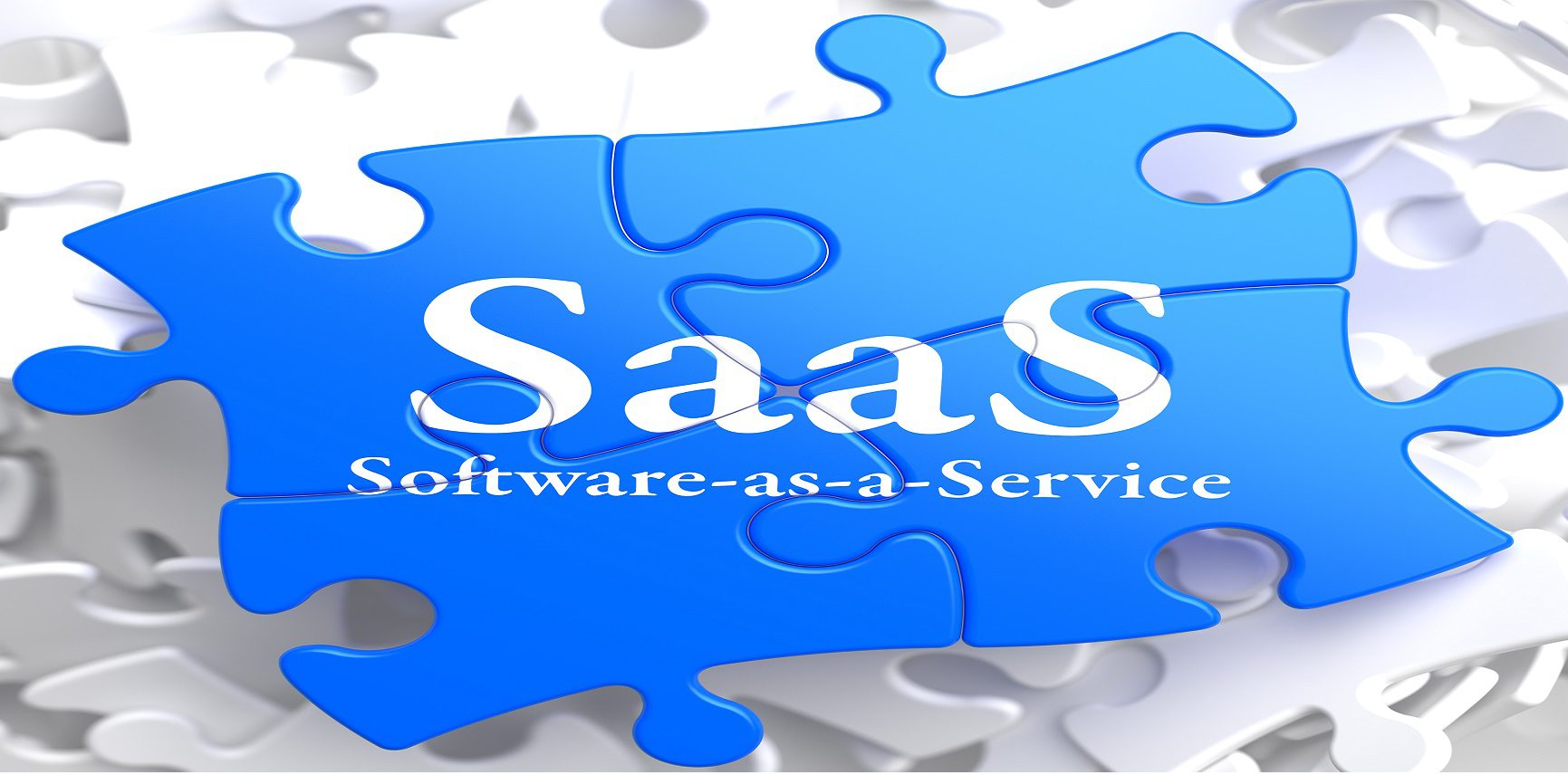 Software as a service (SaaS) is a model of software delivery whereby the applications are hosted remotely by a service provider or vendor. The applications are then availed to the customers over a network. In other words, the customer rents the software on offer—is required to pay a subscription fee—rather than purchasing the software upfront.
Most SaaS providers offer usage-based subscription plans that customers can purchase on a monthly or annual basis. This model is a departure from conventional software purchasing methods and has several benefits to offer small and medium-scale businesses.
However, this mode of deployment also has a number of disadvantages to speak of. Get to know the various pros and downsides of SaaS metrics so that you can make an informed business decision.
What is Software as a Service (Salas)?
This is essentially a software licensing, and delivery model, in which the software is hosted centrally over the cloud, and is licensed on a subscription basis. This means that subscribers can access the software through a browser as long as they are connected to the internet.
It offers a convenient alternative to traditional, on-premise software installations. Salas is currently a popular mode of delivery for numerous business applications, including:
Accounting and payroll software
Communication and office programs
HR management applications
Customer relationship management software
Corporate performance management programs
Enterprise resource planning software
Mobile applications
ASP vs. SaaS Deployment Options
Before Salas, software solutions used the be rented through an Application Service Provider (ASP). The main difference between the two is tenancy and code ownership. ASPs basically host multiple third-party client-server application applications.
With SaaS, the providers develop the applications on their own and operate a real multi-tenant model. In such a case, all the subscribers access the same code base with their customizations and data kept separate.
Advantages of Software as a Service (SaaS)
Ranging from convenience to cost savings, the SaaS software deployment model has a number of benefits to offer small and medium-sized businesses. Discussed below are some of the key benefits associated with the Software as a Service delivery model:
Reduced Capital Expenditure
Rather than having to pay for the software upfront—as is the case with traditional software deployment options—SaaS requires you to pay as you go. Since one is required to pay a subscription cost, this option requires lower initial costs, allowing for greater liquidity and freeing up money for use in other departments.
The SaaS provider manages the IT infrastructure that runs the software, saving the customer the costs associated with physical space, human capital, support, and electricity. The multi-tenant distribution model used by SaaS providers allows for reduced software and hardware maintenance fees as well. The pay-as-you-go allows you to pay for just the features you require in your business.
With SaaS software, the providers offer multiple tiers of pricing with a varying range of features and capabilities. This option allows businesses to pay less for fewer features and capabilities, which creates a lower buying threshold for smaller businesses. Such affordability makes it possible for startups and small businesses to access high-powered software options that would have been otherwise too expensive.
The various SaaS providers tend to offer multiple subscription plans with varying features and capabilities. It offers the subscribers the flexibility they need to either upscale or downscale as the software is hosted externally by the vendor or provider.
If your business needs change, you only need to change your subscription plan to get the features you desire. As compared to conventional on-site software installations, SaaS programs are updated more frequently. According to POS Quote, about 37% of business owners prefer SaaS due to the regular and hustle free product updates.
Rather than having to buy new software installation discs and install the program afresh, SaaS updates are readily available for subscribers to access and use. In addition to the ability to scale the software up and down, most SaaS solutions also support a myriad of third-party service integrations.
 Swift Deployment and Setup
With traditional on-site software installations, you need to purchase the installation disk, and required hardware to install and use the program in your business. As opposed to this traditional software deployment model, SaaS programs are already installed and configured in the cloud.
Following authentication, you will be able to access and use all the features offered by your subscription plan on the cloud until the subscription expired. With such a solution, you will save a CK side table amount of time and money associated with software installation and setup.
With regards to setup, you will find most SaaS solutions to be highly customizable to accommodate your specific needs. For instance, you will not need to purchase additional software for the solution to support additional users. In such a case, you only need to upgrade your subscription plan and the changes will take effect immediately.
Since Software as Service solutions are already hosted in the cloud by the vendor, all you need is an internet connection to access them through a browser. In most cases, SaaS solutions are device and location independent.
They support a wide range of device options and may be accessed from anywhere at any given time. This way, users can access the SaaS program using a web browser regardless of where they are or the device they are using.
This enhanced accessibility means that your employees and managers can access the files and tools offered by the software from anywhere and anytime. Not only does this reduce infrastructure costs, but has also been proven to boost productivity in many businesses.
With this model of deployment, the software is ready for use by the subscriber right out of the box. Once you have subscribed, you will be able to access and use the various features offers by the software right away.
The software is already installed and configured in the cloud. All you need is a subscription to get started.
Right from the simplest customer relationship management software to the complex enterprise resource planning programs, almost all SaaS solutions offer accurate analytical capabilities. In this regard, the software is designed to collect relevant business data anonymously.
This data may be used to generate a range of business reports, and analytics that will help you steer the business I the right direction.
The various SaaS solutions are designed to store your business data and customizations in the cloud. As such, you will not lose a thing in the event of a disaster. Even if a fire burned all the hardware and IT infrastructure in your business, you only need to log into your account to access the backup copy.
Software as a Service Cons
Despite having so many benefits, this software deployment model has a few downsides to speak of. Discussed below are some of the disadvantages associated with the SaaS software deployment model:
Security 
For many subscribers, security issues associated with the SaaS software deployment model are a primary concern. Most of the leading providers strive to offer excellent data security for their customers. Even so, the solution is still prone to hacks and data breaches.
Again, SaaS solutions collect and store vital business data in the cloud. Some business owners are just not comfortable handing over such sensitive data to a third-party company. In this regard, you should only opt for the vendors that have strategies in place to address identity and access management.
Outages
While some SaaS providers are quite reliable, you should expect outages every once in a while—especially during peak hours. Short outages may not have significant implications for your business, but a lengthy outage of an application that is critical can prove to be disastrous.
Since outages are not predictable, just go for the vendors that guarantee a reliable uptime. To do this, check your preferred provider's Service Level Agreement (SLA). A look at the historical performance of the SaaS program can also help you understand how reliable it is.
Compliance Issues
With important business data stored at the vendor's data center, it will be challenging for you to meet compliance requirements. This is particularly the case with government data protection regulation compliance.
To be on the safe side, it is advisable to learn the compliance requirements in your region beforehand. You should then ask the provider whether their product meets such requirements before you decide to subscribe.
Cumbersome Data Mobility
The SaaS market is rather competitive, with hundreds of providers for almost every sector. The leading providers allow you to terminate your subscription whenever you feel like it. While this is the case, most of them do not allow for a seamless transfer of the business days collected to a new SaaS vendor of your choosing.
Final Verdict
Software as a Service solution has numerous advantages to offer, as compared to traditional models of software deployment. For instance, they are cheaper to set up and install, easy to scale, and comparatively easy to access.
While many businesses find SaaS programs to be the most viable option, they can result in serious compliance, data mobility, and security problems. As you can see throughout this house, the pros of SaaS solutions far outweigh the downsides.