5 Must-Have Instagram Marketing Tools for Rapid Growth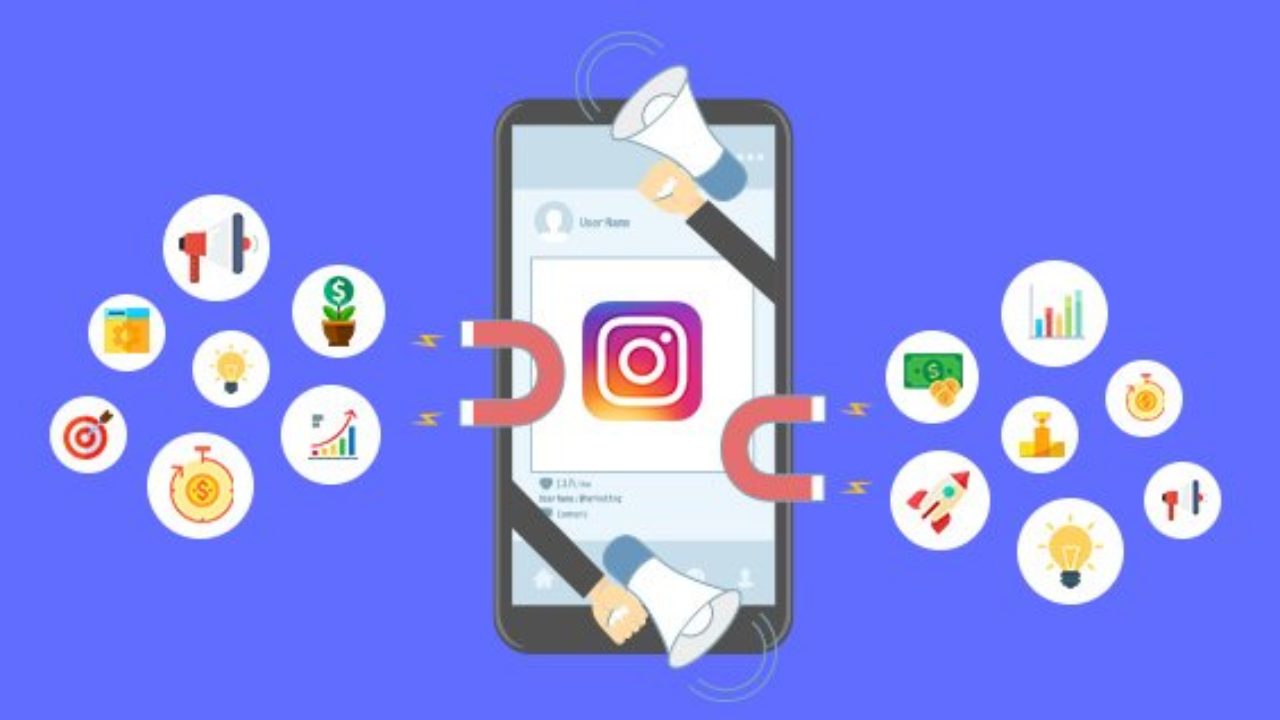 Lately, social media is experiencing huge growth in terms of user base and user-brand interaction. Instagram Marketing Tools as far as user engagement and the number of active users is considered, Instagram remains as the most popular social media platform. Probably, also the reason as to why marketers are primarily focusing on this photo-sharing channel to bring home profitable returns. 
Let's delve more!
Marketing – The "Insta" Way
It all started when the attention span of users started to become shorter and shorter over the years. This evolution gave rise to visual-based content and Instagram became the first choice for photo-video based brand marketing. Soon, many businesses followed the suit and Instagram rolled out more features for business accounts. " Want to know how to get 1k followers on Instagram in 5 minutes? GetInsta would give you an answer."
Today, there are not many businesses, small or large-scale, old or start-ups, modern or traditional that do not have a business social profile on Instagram.
Why?
Because Instagram runs high on the power of visual content, it creates more opportunities for brands to create content that speaks to their audience in a humanly way possible. 
The personification of content over Instagram is easier than other social media platforms and that paves the way for sustainable user engagement. Instagram Marketing is not a fad anymore albeit has become a sure-shot way to promote products effectively. 
Here's why Instagram Marketing is beneficial for brand marketing- 
   

A Gold Mine For Visual Content Marketing 
It's not a secret anymore that visuals have the power to turn heads and grab consumers' attention better than texts. Besides that, visual content also leaves an impact on users' memory for a longer time span. 
So, basically, everything a brand looks for in a successful marketing campaign exists in visual content. Instagram being the ocean of image-based content is, therefore, the best social media network to attract people, keep them engaged and create brand awareness. 
   

The Instagram Art Of Storytelling
Instagram was first of the few social media channels that understood vertical content- the content where one does not have to tilt the mobile screen to see a video on an image. Hence, the Instagram story and IGTV. 
Today, brands are leveraging these contemporary features in marketing by creating advertisements that run on storylines making them hard to skip for users. Storytelling has been welcomed by one and all. Instead of directly jumping on selling a product, brands are more keen on depicting their products could make a difference in consumer's lives. 
This unconventional way of marketing taps into users' emotions and deeply influences them. Instagram is an apt channel to showcase visual content and create campaigns that would enhance brand users' connection. 
   

Good Reach Comes To Those Who hashtags
It's true that twitter was the one who discovered Hashtags but it was Instagram that made it popular among users. Hashtag campaigns on Instagram generate buzz easily. It also lets marketers reach more people through a dedicated hashtag and engage them to be brand followers. 
   

Engagement That's Easy To Come By 
Instagram is the go-to social media platform for kindling user engagement. People respond well to engaging posts on Instagram better than any other social media channel. 
With a little bit of creativity, brands can get followers to actively participate in product promotion by means of story polls, live videos, and Q&A sessions. 
   

Snowball Effect Of Instagram Marketing 
All the pros mentioned above ultimately lead up to high conversion and sales rates. Along with that, Instagram allows the brands to make their content shoppable through an in-app feature. 
Shoppable content is nothing but the product pictures that directly takes the users to a buy link. Instagram also let the e-commerce website be linked to brands' profiles for ease of business. 
The question that comes to mind as a brand is- How to employ Instagram Marketing better than others? 
The answer lies with Instagram Marketing Tools that help a brand strategize the marketing plan, manage and execute it effectively.
The Best Instagram Marketing Tools 2020
User-generated content is the future of marketing and Taggbox Widget is the tool that helps a brand curate UGC. By means of hashtags, handles,  keywords, mentions, etc. it is relatively easier to aggregate user-generated content from Instagram by using Taggbox Widget. 
Through Taggbox Widget you can easily embed Instagram feed on your business website and you can also moderate the unwanted content. Taggbox Widget is a new age tool that helps in building brand trust among consumers and also facilitates user engagement. Through showcasing UGC, brands can play on the "genuine factor" of existing consumers' posts to drive new conversions. 
The tool also allows the brand to customize the feed as per their requirements and filter the content they want to place on the website. 
VSCO is a well-known photo editing app that helps social media marketers to create attractive content for Instagram. With VSCO, refining and editing of images and videos are easy and fast. Brands could use these incredible pics in posts to grab users' attention and to get the campaign message across in a beautiful way. 
Any marketing strategy requires extensive pre-planning. The planning could not be done without proper insight into marketing trends and analytics. That's where Iconosquare comes in. 
Iconosquare gives detailed information on an Instagram account performance which helps the brands a better understanding of their followers' behavior. 
In addition to that, Iconosquare also lets a business keep a close eye on competitors' social media track to formulate better content. 
When managing a social media account, it is possible to miss out on important days. Social media marketing platforms such as 'Later' helps in effective scheduling of posts and in organizing the social media calendar. 
Content planning is as important as drafting a creative post for followers and Iconosquare manages that for a business account without much hassle. 
Another social media management that is perfect for managing brand campaigns on Instagram is Buffer. Buffer is a bonus to those brands that have a massive following on Instagram and therefore need constant posting to keep the users engaged. 
Just like Later, Buffer allows the advanced scheduling of posts and stories on Instagram. Along with that it also helps in creating shoppable links and managing the trending hashtags for a specific post. 
Conclusion
Instagram Marketing tools could breathe a new life to an otherwise non-engaging IG campaign. They help a brand to effectively organize and execute the marketing actions that would not only bring conversions through audience engagement on Instagram but also beyond that. 
IG marketing tools could drive traffic to an e-commerce business which is the most essential factor in boosting revenue. While it's possible to reach a set number of users with content, having an IG marketing tool will bring more brand exposure to maximum people at all marketing touchpoints.