5 Best Free Antivirus Software for Windows in 2020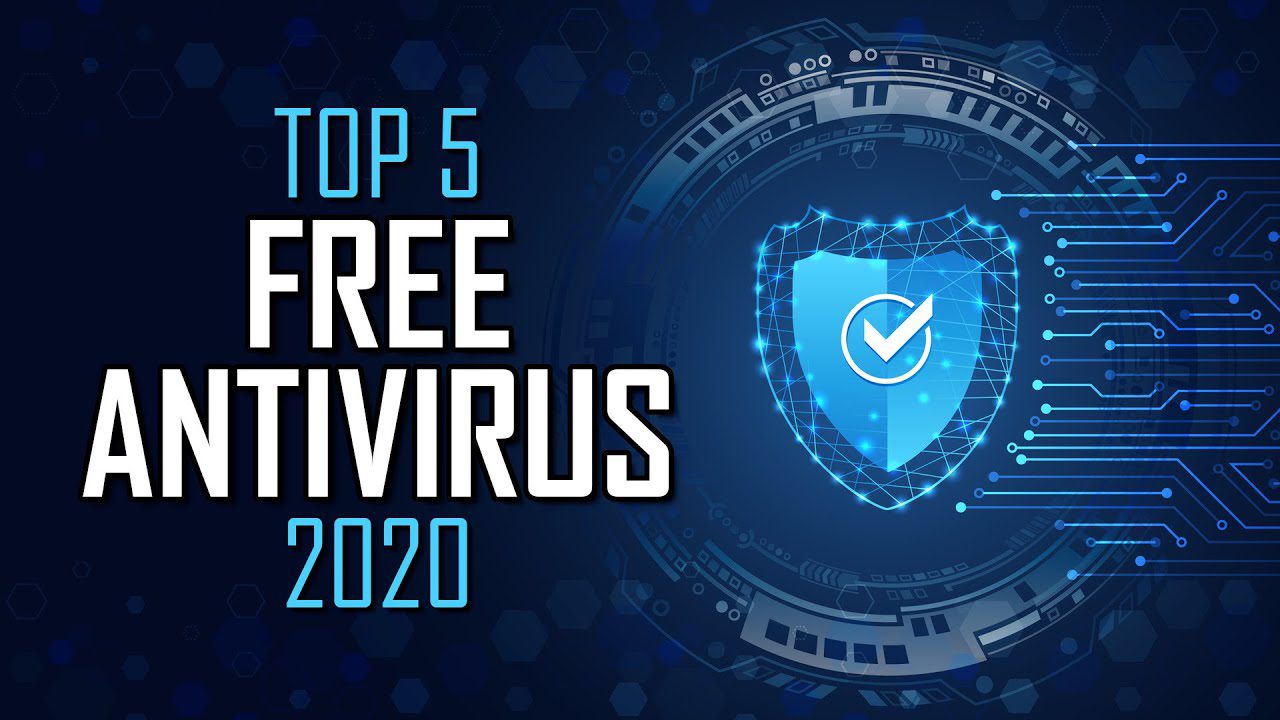 Antivirus Software for Windows in 2020
Have you ever estimated how many hours of the day you spend on your PC? Or what would happen if the data inside your PC – your photos, college, and office documents, and maybe passwords – gets into the wrong hands? Worry not, because they make what is known as Antivirus for precisely this purpose.
What is antivirus software, you ask? Antivirus software is a program used to protect, detect, and remove any virus present in a computer. Specific threats against which the software protects the computer user from are spam like Chromium virus, scam, phishing attacks, online identity (privacy) thefts, online banking attacks, spiteful browser helper objects, browser hijackers, ransomware, keyloggers, etc.
Windows devices indeed come with pre-installed Windows Defender – Windows' antivirus program. But it is not enough protection against the continually evolving virus and malware, underlining the need to use other antivirus software. This software offers better cybersecurity, online security, and is frequently upgraded.
That being said, you need to know which software to use and what software that claims to be free is free. Many free programs turn out to be computer scans but demand to be upgraded to the paid version to remove it. Thus, there is a severe need to know which programs to use.
All free antivirus software has a paid version that offers a few more services than their unpaid counterpart. But we focus on free programs. And, we suggest that you can solve issues with avast firewall easily.
The top 5 free antivirus software for windows in 2020 are:
The software is known for its excellence against protection from phishing. Its on-demand scan searches for hidden malware, which includes viruses as well as other sneaky malicious software such as spyware and ransomware. It also comes with a free File Shredder, which securely deletes sensitive files and prevents the exposure of your data. It also scans for malicious URLs, unwanted browser add-ons, and PC performance issues
 Its best features are that it prevents unknown and potentially dangerous files from opening, and then sends these files to AVG Threat Labs for more in-depth analysis. If they are found to be malicious, AVG creates a cure and sends it to you and all other AVG users. It also provides you with real-time security updates.
Bitdefender Antivirus (Free edition)
Bitdefender Antivirus free edition software gets installed in seconds and runs efficiently, at maximum speed without disrupting your PC's speed. It provides an on-demand and on-access scanning that runs in the background. It is excellent for gaming, image and video editing, and resource-intensive applications.
It provides you with real-time threat detection and ensures the removal of all sorts of malware like viruses, worms, Trojans, ransomware, and zero-day exploits using its powerful scan engines. It provides the essential protection free of all extra stuff.
This made in Germany software has been awarded for the protection it provides for Windows, MAC, iOS, and Android. This next-generation Antivirus protects you against all kinds of hacker attacks. Maybe it is phishing, rootkits, spyware, hacking, or adware.
It combines artificial intelligence (AI), cloud technology, and real-time scanner to keep your data safe from all kinds of malware. The virus scan is super-fast and doesn't let you slow down. The protection doesn't hog your system resources and lets you run faster scans on both iOS and Android devices.
The Antivirus scan keeps your system fully secured and is easy and quick to download and install. It is considered as one of the best software to remove viruses from Mac. One of its several practical features is Web Guard, which protects you while browsing online and blocks infected websites.
This is especially SIGNIFICANT if you bank or shop online using your credit card. Your banking details are protected against infected websites and fake shopping carts. It also blocks phishing attacks, including hidden links in social networks and emails.
Kaspersky Security Cloud (Free) comes with highly-rated security technologies. It auto analyzes real-time data on threats to help protect your PC, mobiles, and tablets from a range of dangers. The Antivirus receives automatic updates, so you can be sure your antivirus program is always up to date.
It automatically detects unsafe public Wi-Fi and switches on a VPN to protect your emails, chats, and data. It adds one extra layer of security to protect your online banking and shopping. 
By strengthening the next-gen AI with deep learning, Sophos Home detects and blocks never-before-seen malware before it executes. This predictive and instinctual AI uses deep learning to evaluate files before they run, and it stops brand new, never-before-seen, "zero-day" attacks.
The technology has led to the software getting some of the highest performance scores ever seen in third-party testing of business software. It has turned out to be one of the most highly trusted software out there used by the government, industries, banks, etc. It also provides advanced ransomware security and advanced malware scan and clean
 It also offers Remote Security Management through which you can easily view and manage computer security for anyone in your life – whether they are in the same house or another country.