Are you using a bitcoin wallet? Follow these tips for maximum security!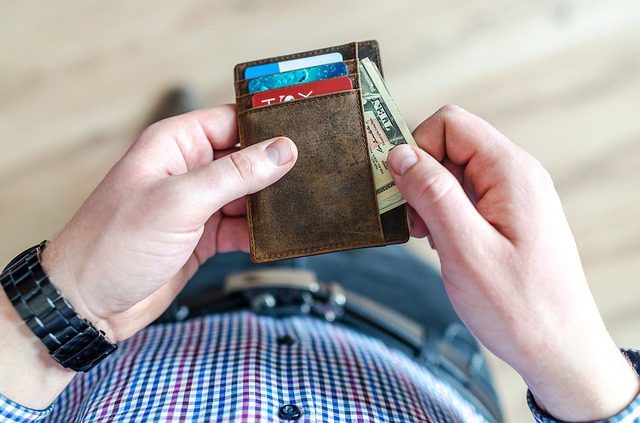 The bitcoin wallet is a digital locker used to storing bitcoins and making transactions. Bitcoin wallets are used to safeguard the bitcoins from online thefts, but you need to be careful while using a wallet as a single mistake can make you lose all your bitcoins. There are few tips mentioned below that you need to follow while using a bitcoin wallet.
Use web wallet carefully
There are different types of bitcoin wallets, and each one of them offers varying features and characteristics. One of the most commonly used bitcoin wallets is the web wallet. These wallets are online services that allow you to store bitcoins and access them anywhere and anytime via the Internet. It may seem highly convenient, but it has a high risk of losing your crucial information or getting the bitcoins stolen. So, you need to be highly careful while using this bot with online wallets.
There are several online services that allow you to store bitcoin online, but you must keep few things in mind while choosing one. First of all, you must check the reviews about it to a great clear idea about its positive features and drawbacks. Adding to it, you must ensure that the web wallet offers security features such as two-factor authentication, which will improve the security of your bitcoins.
Store small amount for daily use
Bitcoin is a highly valuable cryptocurrency which makes it the primary target of hackers. So, it is foolish to store bulk bitcoins in the same location as in case hackers got access to it; you will lose all your bitcoins in one go. So, if you want to secure your bitcoins, you must maintain separate wallets for different purposes. You must keep a different wallet for daily transactions and a separate one for storing the bulk of your bitcoins. There are varying types of wallets, and you can choose the right one according to your needs and requirements click here.
If you want to make daily transactions, using an online wallet will be more convenient as it offers excellent accessibility and allows you to make quick and smooth transactions anytime. But if you want to store the bulk of your bitcoins, you must use a cold wallet as it offers offline storage and provides excellent protection. It ensures that your bitcoins are safe from all kinds of online threats such as hacking, phishing, etc.
Create backups regularly
One of the most essential tips you need to follow to secure your bitcoin wallet is to create regular backups. Bitcoins are irrecoverable, which means if you lose the private keys or your bitcoins get stolen, you won't be able to recover them ever. So, to stay on the safe side, you must create multiple backups for your bitcoin wallet and store them in different locations. It will provide an additional layer of security and safeguard the bitcoins from any kind of theft.
There are few bitcoin wallets that don't allow customers to create a backup, so you must be careful while choosing. You must check the backup options before selecting a bitcoin wallet and ensure that it allows you to create backups for your private keys and wallet.
Set a strong password
Password plays a vital role in enhancing the security of your bitcoin wallet. So, you must set a secure and strong password so that it is difficult for hackers to crack it and steal your bitcoins. The best way to do it is by choosing a long combination of numbers, alphabets, and symbols as the password. You must avoid using simple words and basic information related to you as your password, as it can be guessed easily.
Along with choosing a strong password, it is also important to remember it correctly. If you forget your password, there are limited recovery options available which increase the chances for you to lose your bitcoins forever. If you don't trust your memory, you can write down the password on paper and store it in a safe location.
Use a hardware wallet
When it comes to the safety of your bitcoins, there is no better option than a hardware wallet. It stores your bitcoins offline and protects them from hackers and other online attackers. You must use it for storing the bulk of your bitcoins safely.