The best hybrid mattress of 2022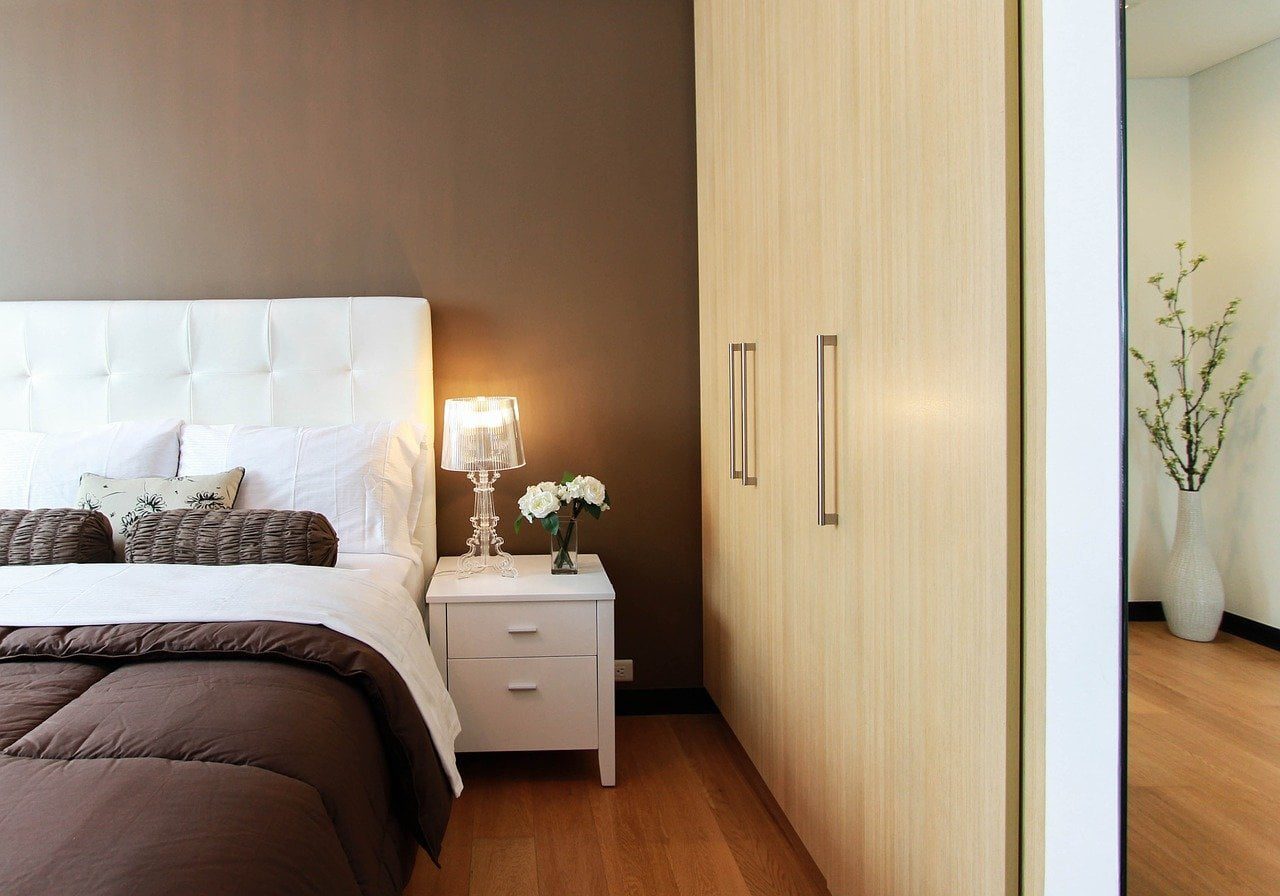 We all know that sleep is essential for our mental and physical well-being. Not getting a good night's sleep can impair our ability to think clearly and our concentration.
If you find yourself tossing and turning at night, you are not alone. 1 in 3 adults struggles to get enough sleep on a regular basis meaning they don't get the recommended 7 hours per night.
There are plenty of things you can do to aid you in getting a good night's sleep, including choosing the right mattress for your sleeping position and comfort preferences. One mattress type that works well for a variety of sleeping styles is a hybrid mattress.
In this article, we will cover what a hybrid mattress is and its benefits, along with the best hybrid mattress of 2022 as recommended by sleep experts.
What is a hybrid mattress?
Also known as combination mattresses, hybrid mattresses blend the design of older innerspring mattresses with new technology such as memory foam or gel foam layers to provide optimal support and comfort. The main difference between a hybrid mattress and most newer mattresses is that newer mattresses no longer contain wired springs and rely solely on new technology such as foam units for the main body of the mattress.
A hybrid mattress instead contains traditional springs as well as layers of materials such as latex, memory foam, or gel foam to provide a more luxurious feel.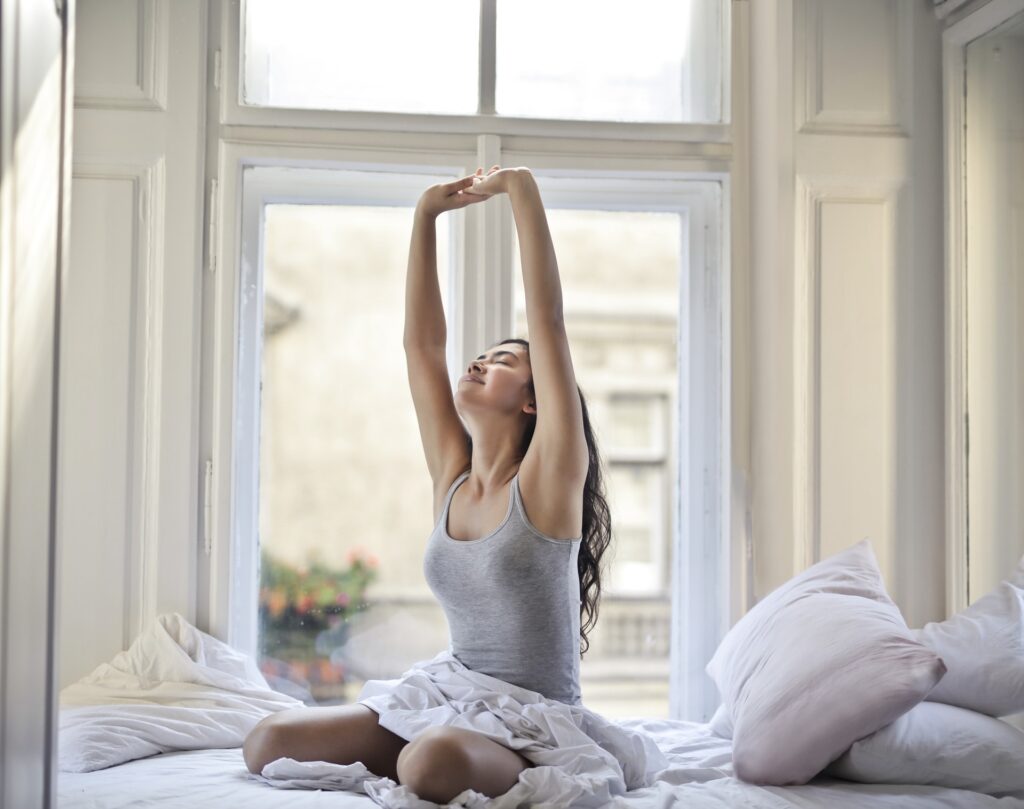 Generally, a hybrid mattress has the following structure:
Foundation layer — instead of a traditional box-spring base used in an innerspring mattress, a hybrid mattress usually has a few inches of padding.
Core — The main section of a hybrid mattress is the core which consists of a coil unit of around 7-8 inches.
Top comfort layer — The top layer is the gel foam, latex foam, or memory foam layer which makes it more comfortable. Additionally, the best hybrid mattresses have a cooling layer to help regulate body temperature so you get a better night's sleep.
What are the benefits of a hybrid mattress?
A hybrid mattress has many benefits due to the combination of traditional mattress designs and new technology.
Added comfort
A hybrid is considered a more luxury mattress as it has extra layers of memory or gel foam that provide added comfort while you sleep. The coil unit is also covered by several layers meaning you won't feel springs poking through.
Spinal and joint support
Choosing a mattress that aids your sleeping position is important as you need to be properly supported to avoid hurting your spine and joints. The combination of pocketed springs and foam layers in a hybrid mattress provides both back and joint support suitable for most types of sleepers.
Pressure point relief
Alongside supporting your back and joints, your mattress should be soft enough to cradle your body whilst you sleep to avoid putting extra strain on your pressure points. A hybrid mattress is great for alleviating aches and pains as it contains a gel, latex, or memory foam mattress layer that softens it, leading to better spinal alignment and pressure relief.
Edge support
Edge support refers to the perimeter of the mattress and its integrity. With hybrid mattresses, the spring system covers the full area of the mattress, meaning that you can lie on any part of it and feel supported. This increases the surface area that you are able to sleep on and allows you to sit on the edge of the mattress without it dipping.
Thermoregulation
Traditional memory foam mattresses have a tendency to retain heat meaning you may find yourself overheating during the night. Hybrid mattresses utilize newer technology and an altered structure to provide a cooling effect. The coil unit in a hybrid mattress provides better airflow throughout, and cooling materials are used for the top layers of the mattress to allow you to better regulate your body temperature.
Reduced motion transfer
Hybrid mattresses are excellent if you are a light sleeper and you find yourself being woken up when moving position in your sleep. The coil unit in the mattress will only respond to a certain pressure and some springs do not move at all which means the transfer of motion is limited. Additionally, this means you will be unlikely to wake up your partner by moving around during the night, and vice versa.
The best hybrid mattress of 2022: The GhostBed Flex
If you are looking for a hybrid mattress, look no further than the GhostBed Flex. Recommended by sleep experts, it combines innovative materials with tried and tested design elements of a traditional innerspring mattress to provide you with a luxury mattress that is great for most sleep styles and comfort preferences.
Sleep experts SFGATE compiled a list of the 15 best mattresses based on factors such as price, sleep position, mattress type, and materials used, with the GhostBed Flex taking the title for the best hybrid mattress.
What is the structure of the GhostBed Flex mattress?
The GhostBed Flex comprises seven layers that make up the 13″ thick mattress. The bottom layer of the mattress provides a supportive foundation, on top of which there is the GhostFlex coil unit that is designed to be cooling and supportive. The unit contains reinforced individually wrapped coils meaning you won't have to worry about springs poking out. The unit is surrounded by a reinforced Spirited EdgeTM support which means you don't have to worry about the edges of the mattress sagging. It also allows you to sit or sleep towards the edge of the mattress without fear of slipping off.
Above the coil unit is the Ghost Bounce layer which is exclusive to the company and is made of non-allergenic latex material that contours to the body in a similar manner to memory foam. This is followed by two layers of 1″ gel memory foam which are specifically included to provide support, aiming to alleviate spinal aches and pains whilst giving a luxurious feel to the mattress. It is particularly important that your mattress supports you properly in order to avoid spine misalignment, potentially leading to back issues further down the line.
A cool sleeping environment (60-67 degrees Fahrenheit) is a crucial factor when trying to get a good night's sleep. Whether you have wrapped yourself in warm bedding or you keep your bedroom temperature high at night, getting too hot while you sleep interferes with your circadian rhythm and body temperature regulation which can cause fatigue – this normally means you feel tired but still find it hard to get some shut-eye. The GhostBed Flex is designed to have a cooling effect to help alleviate this issue. The top two layers of the mattress are woven together and consist of cooling fiber and a quilted cool-touch cover. These are particularly beneficial if you find that you overheat during the night.
In terms of firmness, the GhostBed Flex scores a 6 on a scale of plush (1) to firm (10), meaning it feels supportive as opposed to the feeling like you are sinking into it. Additionally, its structural design is excellent for couples who have different comfort preferences.
What's so special about the GhostBed Flex Mattress?
The GhostBed Flex has plenty of additional benefits that help you get good quality sleep with minimal disruptions. Unlike memory foam and latex mattresses that retain heat, this hybrid mattress has a cooling cover and fiber that aid the regulation of your body temperature. This is important as overheating affects your circadian rhythm, preventing you from feeling thoroughly rested.
The layers of the mattress work well together to provide ample support while you sleep. They are specially designed to alleviate back pain and relieve pressure on your joints which will greatly benefit you in the long term. Additionally, they absorb motion so you are less likely to be woken up by your own movement or your partner's.
An often overlooked part of buying a new mattress is the break-in period. For those who cannot wait to try their new mattress, the GhostBed Flex will be ready to sleep on almost immediately — it springs into shape within a few hours of being taken out of its packaging. This is significantly shorter than the break-in period of a memory foam or latex mattress which is usually around two to 14 days.
Summary
Price range: $1,257-$2,730 depending on the size
Made with: Gel memory foam, a Ghost Bounce Layer (like latex, nonallergenic), a reinforced coil unit, a high-density support layer
Sizes available: Twin, Twin XL, Full (double), Queen, King, California King, Split King
Mattress firmness: scores 6 on a scale of plush (1) to firm (10)
Recommended for: Side sleepers and combination sleepers who like a slight bounce
Warranty: 25 years
Sleep trial period: 101 nights with the option to return after 30 days
Pros: The GhostBed Flex utilizes a traditional innerspring unit as well as cooling technology to provide support and comfort for an optimal night's sleep. The Ghost Bounce layer gives you the feeling of floating whilst still being supportive. Additionally, the reinforced edge stops the mattress from sagging and allows you to sit or lie on the edge of the mattress without fear of slipping off.
The mattress comes with free shipping, a 25-year warranty, and there is a 101-day trial period to test out the GhostBed Flex in the comfort of your own home.
Cons: The mattress is a little more expensive due to the additional technology and components — the lowest price is over $1000.
The GhostBed Flex is 13—inches thick and the additional layers can make it heavy and hard to maneuver. It also may not be firm enough for stomach sleepers.
Best Mattresses of 2022
Seeing as a mattress is a very personal product, you may want to assess your options before committing to a purchase. Below is a list of the best mattresses for 2022 as recommended by sleep experts.
| | | |
| --- | --- | --- |
| Category | Mattress | Mattress Type |
| Best Mattress Overall | Amerisleep AS3 | Memory Foam |
| Best Memory Foam Mattress | Zoma Mattress | Memory Foam |
| Best Mattress for the Money | Vaya Mattress | Foam |
| Best Luxury Mattress | Nolah Evolution 15 | Hybrid |
| Best Natural Mattress | Organica | Latex |
| Best Mattress for Back Sleepers | Saatva Classic | Hybrid |
| Best Mattress for Side Sleepers | Tuft & Needle Mint | Foam |
| Best Cooling Mattress | Brooklyn Bedding Aurora | Hybrid |
| Best Mattress for Pressure Relief | Purple Hybrid | Hybrid |
| Best Soft Mattress | Amerisleep AS5 | Memory Foam |
| Best Mattress for Stomach Sleepers | Helix Dawn Luxe | Hybrid |
| Best Latex Mattress | Avocado Green Mattress | Latex |
| Best Firm Mattress | Layla Hybrid | Hybrid |
| Best Mattress on Amazon | Zoma Start | |