Beyond Coinbase: 4 Crypto Trading Platforms to Consider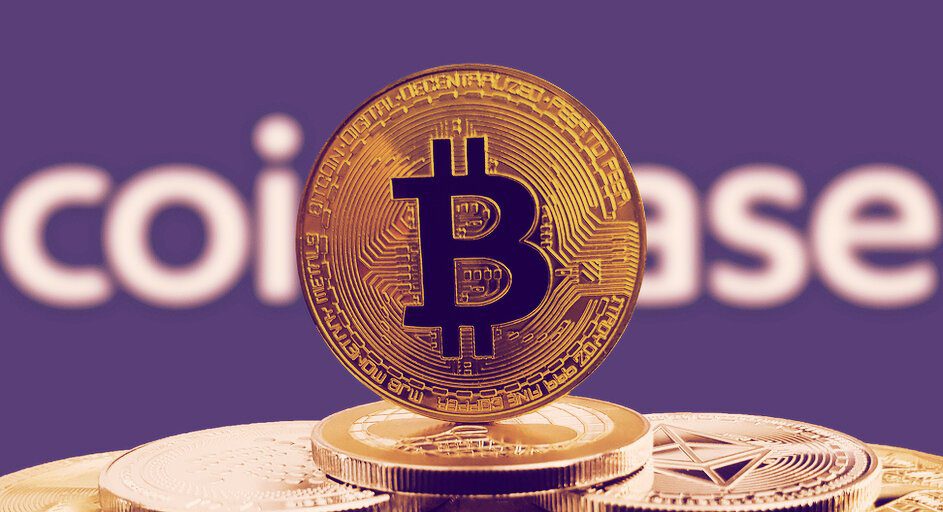 Coinbase is the biggest and most popular crypto exchange in the world. Over 35 million crypto traders and investors in over 100 countries use the platform. The Coinbase platform has more than $24 billion in crypto-assets and has facilitated more than $320 billion in crypto trades. The company now has 1,000-plus employees and is growing. 
Coinbase is by no means the only game in town. Many other great trading platforms are available for traders to try. If you do, you may find that they offer lower fees, are available in more places, or allow you to trade more cryptocurrencies. 
Smart traders don't just stick to the biggest and most popular platform. They check out what other platforms have to offer and find the right one (or ones) for them. If you're interested in diversifying your crypto trading, we're here to help. We will take you beyond Coinbase and discuss some of the best alternatives in the market. Here are four crypto trading platforms to consider. 
Kraken
Founded in 2011, this platform has been around a year longer than Coinbase and has many similarities to the number one site. The company has around 1,200 employees working in over 60 countries and is available to traders in about 190 countries and 48 U.S. states. It offers trading for over 40 tokens and accepts six different fiat currencies.
Kraken is a trusted and well-respected platform. It has such a high standing in the crypto community that this was the company brought in to help handle claims related to the Mt. Gox hacking scandal of 2014. Kraken is a good place to start your Coinbase alternatives investigation.
The main issues that users report with Kraken are related to poor customer service, periodic slow page loading, and traders' inability to hold their own crypto keys. The company has been feuding with the New York State Department of Financial Services and the New York State attorney general since 2015 when they pulled out of the state.
Binance
Binance was founded in China in 2017 but has since relocated its base of operations to Malta. The main platform is not available in the U.S. but they do have a scaled-down version of their platform, Binance US, that can be accessed from 37 States.
The exchange supports roughly $2 billion worth of transactions a day and offers about 500 different cryptocurrencies for trade on the main site. It is known for being secure and for its low fees. These fees are among the lowest of the big exchanges, and this is exactly why most people trade bitcoin on Binance.
Live customer service has been an issue for Binance and many traders who are new to trading find the site hard to understand and navigate. If you can figure out how to use it, the platform does offer many informational and educational tools. For U.S. users, trading on Binance US may become harder in the near future as recently leaked documents have spurred the U.S. government to file lawsuits against the company.
Gemini
New York-based Gemini exchange is the brainchild of Tyler and Cameron Winklevoss, the Harvard-educated twins made famous by their lawsuits against Facebook founder Mark Zuckerberg as depicted in the hit movie, The Social Network. The Winklevoss twins launched the site in the U.S. and parts of Asia in 2013 and recently announced plans to expand into the UK market.
Gemini is beloved by some traders for its low fees, especially for high-volume traders. It is also known as one of the most secure platforms for traders to use. It does not currently offer a high number of cryptocurrencies for trade and is only available in a limited number of markets. The platform is constantly growing and improving, though, so it is worth keeping an eye on both for now and in the future.
The Winklevoss twins launched a Gemini cryptocurrency to go along with the exchange and partnered with Samsung to give Samsung phone users access to trading through their mobile crypto wallets. If Gemini can scale their site's capacity to keep up with the demand they are driving, this platform could be a major player.
BitStamp
The fourth crypto trading platform to consider is the European-based exchange, BitStamp. The exchange was founded in Slovenia in 2011 as a European alternative to the Tokyo-based Mt. Gox exchange that dominated the market in the early days of crypto trading. The exchange moved its base of operations from Slovenia to the UK in 2013. The exchange is still located in London but its licensed payment center moved to Luxembourg in 2016. The company also has an office in New York.
BitStamp recently increased its processing speed, a great move for traders. It offers a limited but solid portfolio of cryptocurrencies and is known for its very good customer service. It is a secure exchange but this hasn't always been the case, which hurts the platform's reputation.
In 2015, a phishing attack allowed hackers to steal around $5 million worth of Bitcoin from the site. While BitStamp seems to have taken care of these issues, the fact that the exchange was subject to a major breach will still turn some traders off. If you are interested in learning more about this or any of these other platforms, Cove Markets has a guide that goes a little deeper on prominent Coinbase alternatives such as Bitstamp.
Conclusion
Kraken, Binance, Gemini, and BitStamp are all great platforms to consider as an alternative to Coinbase. Each has advantages over other platforms but, of course, each also has certain drawbacks. Hopefully, when you investigate these platforms, you will find that one or more of them could be a fine alternative or supplement to your Coinbase trading. If not, there are plenty of crypto exchanges beyond the five mentioned here. If you want to do further investigation, check out some of the other top platforms such as eToro, BitMEX, Robinhood, Uniswap, Bittrex, and others.