Role and Importance of Creativity in Classroom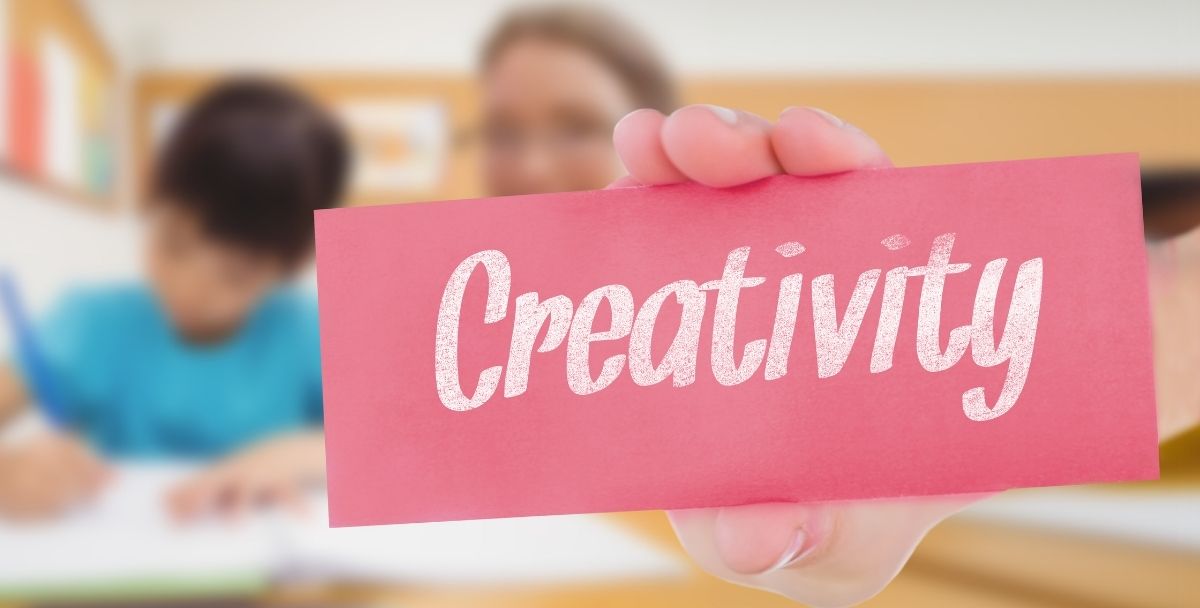 Having a good classroom environment is very important. Every student wants to learn in a good atmosphere. A boring class ultimately results in a lack of interest. We often see students not paying attention in class. There could be several reasons for it, and one such reason might be the lack of creativity in the classroom or your lesson plan. So! To avoid such circumstances, teachers should take a step forward to make their classes more interactive.
In this article, I will be explaining the role and importance of creativity in the classroom. So! Stay connected till last to know more about it.
A good classroom is that which encourages students to learn new things and be innovative from all aspects. It helps students to become good communicators and also helps to develop social skills. Innovative teaching methods improve students' way of seeing education and teach them to use it to steal in real life. Here are some points
Fun Learning
Learning should be fun, and teachers can include fun in their learning through a creative classroom. For example, you can organize activities like skits or storytelling. Try to reduce the pressure of education.
Including these extra creative activities along with learning will help them to develop an interest in your subject. Also, try to develop these qualities from the beginning itself. You can also organize group activities to teach the importance of teamwork.
Freedom of Expression
Freedom of Expression is the fundamental right of all people. Creative classrooms give the right of expression to the students. It allows the students to come out of their comfort zone and express their ideas or feelings.
You can organize the class discussion, debate, field trips, etc. It will provide students the platform to share their thoughts. Freedom of Expression will give students satisfaction, happiness, and goodness and give them the confidence to tackle any hurdle that comes their way.
Emotional Development
The students need to make themselves emotionally intense. Creative learning can help them to do so, and it starts from their primary class. It makes them understand things around them easily.
Creativity helps students to explore their surroundings and learn different things. Students love to be in a classroom that allows them to discover new things without any restrictions.
Develop and sharpen their thinking capabilities
With creativity, students can develop imaginative capability. Teachers are advised to conduct team-building activities, brainstorming sessions, open-ended questions, etc.
Teachers often use these techniques to teach tough lessons and make learning fun. Teachers can organize puppet shows to make lessons more interactive and fun learning.
Reduced Stress and Anxiety
Fun learning always takes away the stress and tension from the students. Organizing fun activities or creative activities along with study will refresh the student's mind. Students love to do fun activities, and doing this makes them happy and reduces anxiety and stress. With a free mind comes a better learning capacity. It helps them to prepare well for the exams and do well. Also, including hands-on learning will help leave a positive impact on the students.
Boost Problem-Solving Skills
Teachers should make students capable enough to solve their problems all by themselves. Teachers can include brainstorming activities like puzzles that will encourage problem-solving skills in the students.
Students should be able to make an intelligent move towards the problem. Teachers can organize creative problem-solving skills, which enables students to think beyond the box and makes their thinking more imaginative and innovative.
Improves Focus and Attention
We often found that the students of primary sections lack concentration. It might be due to boring lectures. Not just kids, but grown-up students also lack concentration.
To develop the concentration of the students by engaging them in various fun or creative activities like storytelling, memory games, skits, and much more.
Conclusion
Including creative learning in your class will work. It not only boosts the thinking capacity but also helps to refresh their mind. Creative learning makes the students emotionally strong and smart. It also gives them a sense to understand things well and the strength to follow their passion.