Peer To Peer Cryptocurrency Trading vs Exchanges: Which Is Better?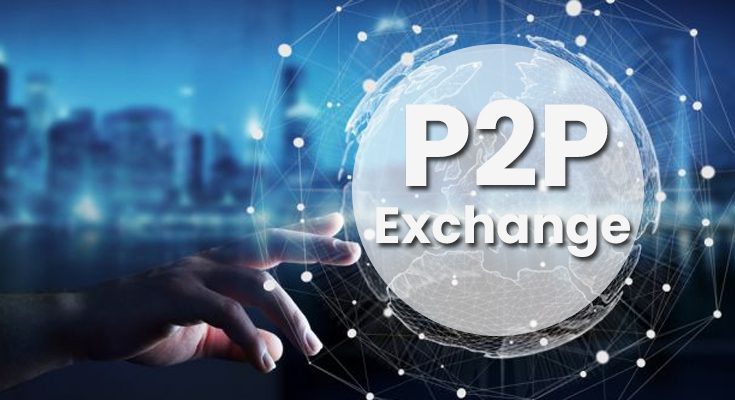 When you feel ready to dip your toes into the world of cryptocurrency, it can be very intimidating. There are so many ways to use cryptocurrency and even more ways to acquire it and sell it.
Knowing where to start can be daunting. It pays to know all of your options no matter what phase you are in when it comes to getting involved with cryptocurrency. Of course, the very first thing is to determine what ways are legal in the area where you live. There are some countries that don't allow any trading of cryptocurrency. Make sure that you are aware of your local laws regarding this.
Once you know that you are legally able to buy and trade bitcoin, then read on for which is better between peer to peer trading and buying on an exchange.
What is an exchange?
A bitcoin exchange is simply a marketplace where people looking to buy a cryptocurrency and those looking to sell it are brought together. In this way, you are able to connect a bank account to your account on the exchange of your choice and buy some cryptocurrency.
You have a lot of different cryptocurrencies to choose from and ways of paying for it. You can buy anything from bitcoin, or to buy USDT with debit card.
There are quite a few exchanges to choose from, and some are better than others so it's important to choose carefully. Go with proven and reputable exchanges since many come and go and don't always offer the best security.
This is one of the easiest and fastest ways to buy and sell bitcoin and it is easily the most popular.
What is P2P trading?
The downside to using an exchange is the fact that not everybody has a bank account. This would ordinarily mean that buying bitcoin or another cryptocurrency would be off-limits to some people. This is where Peer to Peer trading comes in.
Since there is no middleman involved in the process, people are free to agree to the terms and payments between themselves. People are matched together on the platform so if somebody doesn't have a bank account, they can agree on how to send the payments amongst themselves.
Gift cards, another cryptocurrency, and even other types of assets can all be traded for cryptocurrency depending on the two parties and how they come to an agreement.
Another benefit is the fact that these platforms use escrow so there is a lot of protection for both the buyer and seller. And since these escrow services are located on the blockchain, they are very secure and immutable.
Which is better?
If you are looking for a fast and easy way to buy and sell cryptocurrency then you are likely to be happier with an exchange. Peer to Peer exchanges can take some time to match the right buyers and sellers with each other and then agree to terms.
However, if you don't have a bank account or credit card, then you might not have much of a choice and will have to sign up for a P2P exchange.
*This article has been contributed on behalf of Paxful. However, the information provided herein is not and is not intended to be, investment, financial, or other advice.