Easy Ways to Gain More Podcast Reviews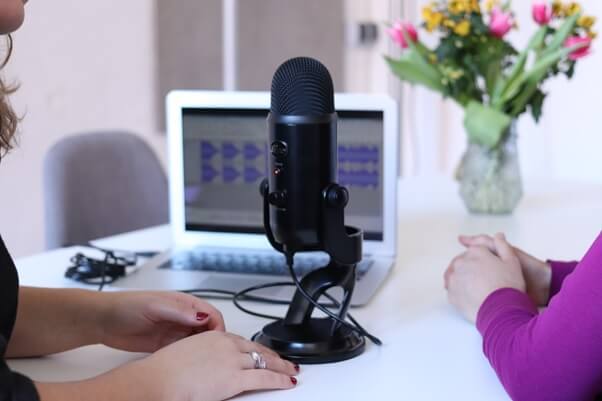 Podcasting is one of the most effective ways to connect with people in your community due to how personal, time-efficient, and easily consumable audio content is. However, what frustrates many podcasters is how challenging it can be to remain relevant when you generally need to rely on listener reviews to expand your following.
If you're struggling to turn your listeners into reviewers, doing some of these things below may make that a problem of the past.
Make It Easy
When you start a podcast, you likely think about how convenient and easy it is for your audience to listen to it while they run errands and perform household chores. Many people would rather listen to content than read it for the sake of convenience and time savings, which means reviewing should almost be as easy as listening.
While reviewing is available on many podcast platforms, it's more challenging to do on some than others. If you believe a complicated reviewing process is one of the main reasons why you aren't receiving reviews with comments and feedback, explain how to do it. You might include a segment in your podcast or even create a YouTube video that explains the process.
Ask for Reviews in Your Podcasts
The majority of podcasters listen to ads in podcasts, and some sources say that consumers listen to at least 80% of a podcast. This can give you peace of mind to know that if you were to ask for your listeners to leave reviews at the end of your podcast, most would likely hear your request.
If you notice a spike in reviews after each time you ask, get into the habit of asking for reviews at least once a month. Sometimes, listeners just need a simple reminder.
Reach Out Through Other Platforms
Many people listen to podcasts as they go about their day, which means they can't always stop what they're doing to leave a review. Consider reaching out to your listeners on other platforms, like social media.
If you have a fan group for your podcast with avid supporters, ask for a review there and be authentic about your reasons for needing them. Make it even easier by providing URLs for them to follow from their computers or mobile phones.
Create a Competition
As much as we like to think that our dedicated followers and customers will be more than happy to review us out of the goodness of their hearts, an incentive is sometimes necessary. If you have a sizable audience but don't feel your reviews reflect it, run a competition with something to give away, such as merchandise.
To enter your competition and be in the running for your prize, listeners simply need to review your podcast on whichever platform they listen to, screenshot it, and email it to you. You can then draw a winner within a week or whenever you believe you've met your objective.
It can sometimes take hard work and time to build up as many reviews as you would like. If you're not sure how to encourage your listeners to take time out of their day to provide feedback, consider trying any of these options above.