What You Need to Sell Stuff Online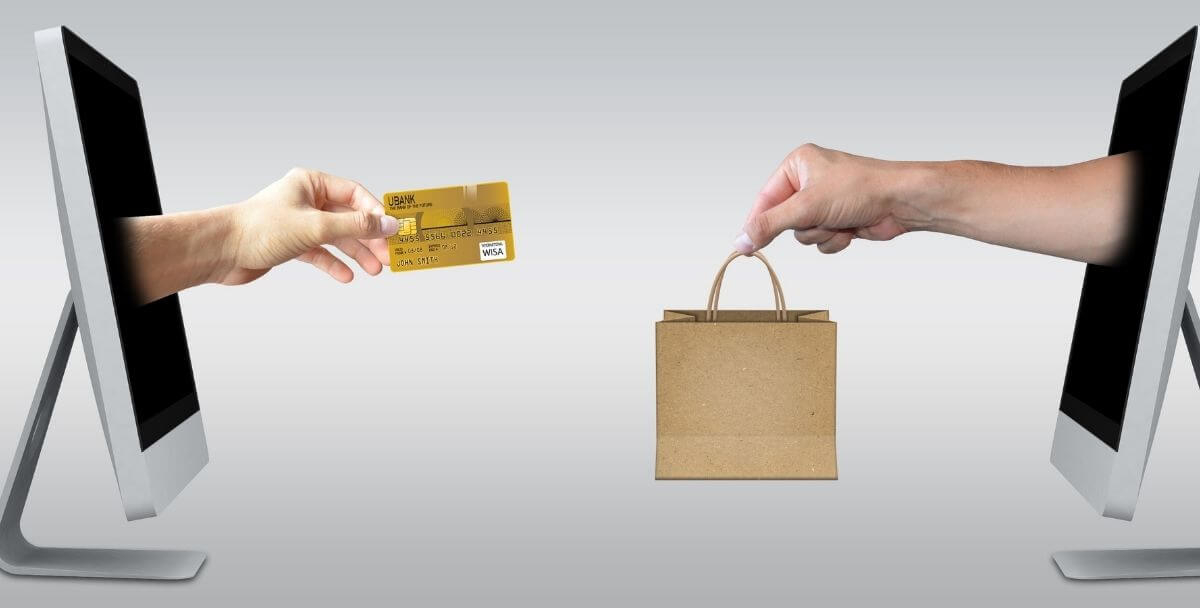 Starting an online store is an excellent first step to building and growing an online business. In 2021, buyers from eCommerce or online stores reached 2.14 billion, with a 4.4% year-to-year increase. The statistics show significant growth over the past few years, making eCommerce a smart way of earning money.
If you intend to start your online store, there are seven preliminary steps you'll have to take, ranging from choosing a business model to building and optimizing the website. We will cover them in detail and provide tips to get you ready for your new business.
So, let's get started and prepare for a successful online store.
1. Choose a Business Model
Choosing a suitable business model is your first step. It will help you decide on your business's purpose and make a profit.
For example, Facebook initially started as a free platform, but after growing its audience, the owner began to monetize it via advertising. They also have a Facebook Marketplace where users can find, buy, or sell their services or products.
Finding the perfect business model may be challenging. Thus, here are some tips to help you choose one:
Analyze the customer's needs and expectations
Learn the customer's buying traits
Conduct a survey on your competition and unutilized potential
Use this information to develop a business model that seems to hold the most potential for your chosen market.
2. Choose Your Products
Choosing what to sell online is an important decision. It would help determine the demands of the products or services, market competition, profitability, and transactions.
To sell your stuff online, consider the following product types:
Commoditized products or daily life products, such as power supplies, clothes, food, and furniture.
Niche products or specific needs products, like gaming equipment, beauty products, and trendy t-shirts.
Whatever you decide on, make sure there's a demand for it.
3. Get a Domain Name
A domain name is how your target market will access your website online. A good domain name can also be helpful when promoting products or services and attracting more customers. Besides, a domain name can help boost visibility, brand recognition, and search results ranking.
To buy a domain, you need to think of the best fit for your business. Here are elements to consider when choosing a good one:
Stick with your business's purpose
Make it short yet meaningful
Avoid using hyphens, a combination of numbers, and double-letter
Find a trusted domain registrar
These web hosting services are recommended for getting your domain name. Each one offers additional benefits with their domain names, ranging from discounts to domain protection.
4. Create a Website
Creating a website is the next step. Your online store needs a place to grow, where you can do transactions and manage your orders.
Your website should have a landing page, showcase products or services, track orders, collect payments, and manage product inventory. You can build one in no time using an eCommerce website builder:
Shopify is perfect for larger businesses.
Wix is a great platform for money value.
BigCommerce is recommended for purely online businesses.
SquareSpace is excellent for sheek designs.
Square Online is the best place to sell for free.
Using a Content Management System (CMS) like WordPress, Drupal, Joomla, and Prestashop is also an option. However, you may need professional help when building your website as they're not beginner-friendly. Consider hiring a professional web designer if budget is not your main concern.
5. Create High-Quality Content
Once the website is up, your next move is to produce quality content. It should be original, attractive, and informative. High-quality content is essential for attracting the targeted audiences and engaging them in taking action and buying your products.
Here are some tips to help you consistently produce quality content for your online store:
Consider the customers' needs and expectations.
Make your product descriptions concise, actual, and informative.
Include customers' feedback or testimonials to support products' promotion.
6. Market to Your Potential Audience
Understanding your target audience is necessary to carry out your marketing planning and strategies effectively. Some aspects of a target audience to consider are gender, interests, buying behavior, and specific needs and also you get feedback from audience by chat for website free services
For example, online food stores tend to have a broader target audience because everyone buys food. Meanwhile, online beauty shops specifically target women that are interested in makeup.
Here are some tips to finding your perfect target audience:
Analyze the market and the competition
Conduct research to find trending products or services
Continuously explore and take feedback from customers
7. Measure and Optimize Your Online Store
Optimizing your online store to appear on the Search Engine Results Page (SERP) is necessary in order to grow your business steadily. The best practice to do this is by implementing Search Engine Optimization (SEO).
For example, most online shoppers search for products on Google. But, they won't bother to click on the next page if they can find what they want on the first page.
To get started on SEO, consider the following tips:
Research trending keywords
Create quality content with on-page SEO
Optimize your website for mobiles
Regularly update content on the website's blog
Conclusion
With these points, doing the preliminary steps before starting your online store helps achieve your purpose and goals. The process may not be simple, but exploring and growing your mindset on online marketing is the key to your business's success.
Moreover, focus on these key points to meet your desired results:
Choose a business model
Decide on what to sell
Get a domain name
Build a website
Produce quality content
Market to target audiences
Optimize the online store
Thus, it is time to implement these steps and start your online business. Good luck!