Five reasons your business needs a good database management system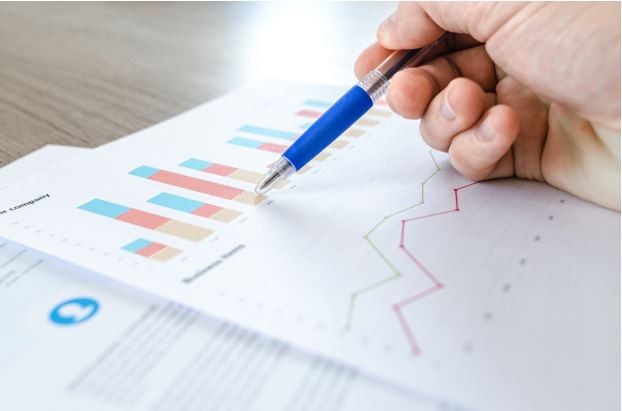 Among the many challenges companies face around the globe, data management ranks on top. As the number of employees, clients, and vendors increases, so does the need for a Database Management System. Long gone are days when spreadsheets served as an adequate number-crunching tool. Now, every business asks for something more elaborate to manage their data. Whether you are a small business entity or a multinational company, only a carefully designed database will help you manage great quantities of data and keep track of your assets.
With the ever-changing world of data and numbers, one needs professionals to manage and update data regularly. Proper data management increases the business value of a company's assets and makes data handling simpler. From helping you record your data regularly to continually updating and tracking it, a professional database management service will handle it all. It will ensure that you can benefit from the increasing amount of data your business or organization collects.
How does a database management system differ from a spreadsheet?
Every buck you spend counts if you are a small business, but you should never think twice about upgrading your data management tools. A database is an efficient data management technology that no business can live without. If you are familiar with spreadsheets or google sheets, it may be easier to understand a database.
A spreadsheet limits you to numbers and precise texts, but you may need to get a database when recording all sorts of other data, including images or a lot of text. Databases are a highly efficient and powerful technology that keeps your data more manageable, visually appealing, and understandable while making it more accessible.
The good part is that you do not have to create or manage them yourself. An infinite number of qualified database management service providers can sort everything out for you. Businesses looking to make a reputation in the industry never compromise on their data management. Thus, database management is an integral functional component of their business.
Here we have listed some more reasons your business needs a good database management system so you can learn its importance for your business.
For better data security and data sharing
Competitive businesses often look for ways to bring comfort to their clients, salesperson, and themselves. By getting a database management system, they increase the organizational accessibility to their data. Thus, the time in which the data reaches everyone across the organization decreases. For example, when the salespersons have updated demand and supply records, the efficiency of the sales cycle increases efficiently.
In addition to that, no business wants to experience the crippling effects of data losses and thefts. That is why databases have been designed to keep data safe and secured. These systems keep data secure by complex-security practices, including segmentation, multi-factor authentication, limited lateral movement, end-to-end encryption, or controlled access to data. The security procedures differ depending upon the data secured.
For efficient collection and use of customer data
Using data storing technologies that limit you to a particular type of data or lesser slots is often frustrating. On the other hand, databases allow you to store an immense amount of data. You may then use the data to build customer profiles that can prove valuable in the case of returning customers. This may also assist a company in knowing about a customer's reputation based on previous interactions and proposals.
As a result of increased digitization, various marketers collect customer-centric data to carry out targeted advertisement plans. Additionally, databases make this data more manageable and digestible. As there are clearly-labeled fields in a database, you can rule out the chances of major errors. Users can retrieve data using filters and only see what they want.
For the management of your staff and working force
While you may have your customer records all sorted out in sheets, you can never ignore the problems that can arise due to mismanagement in the records of your working force. A database management system will allow you to keep all names, pictures, payments, educational status, etc., of your employees on a single page.
A database management system allows companies to regularly update their staff information to decide monthly or yearly rewards for those who outperformed others. When you have all the data from over the year, staff evaluation for these rewards will not be a big deal. This will encourage a competitive atmosphere and a merit system for bonuses.
Several automatically updating databases can also update your employees' arrival and departure timing if you sync them with your office's Biometric attendance system.
For better management of your reserves and inventory
If you handle your accounts, sales, and purchases manually or even using complex spreadsheets, there are high chances of errors. Inefficient inventory management and stores are a leading cause of disappointed customers.
A database management system synchronized with a barcode scanner and electronic data interchange will help analyze several things regarding sales and purchases. For example, it may help identify highly demanded products, product inventory, when to place an order, expiry dates, and updated prices.
For precise annual reports and performance levels
Large businesses record data to evaluate annual performance and reports. Several automated databases make this easier. They can be pre-programmed to track minor details such as monthly sales, profits, losses, development projects, customer responses, etc., to deduce a summary of the company's performance at the end of the calendar.
Businesses can use this information to identify improvements and define growth lines. Thus, if you plan to grow in a specified sector, a professional database management system will help you shape your goals and priorities.
Conclusion
Competitive businesses secure and use their collected data with efficient database management systems. Even if you have data pouring in from multiple sources, databases make it easy to organize. They provide a data management infrastructure deployed in different fields to get valuable results. Sorted and managed data is easier to extract and assists in making more calculated initiatives. Today with many database management service providers, creating, updating, and maintaining a database is a piece of cake.