Solutions to Having a Full Macbook Hard Drive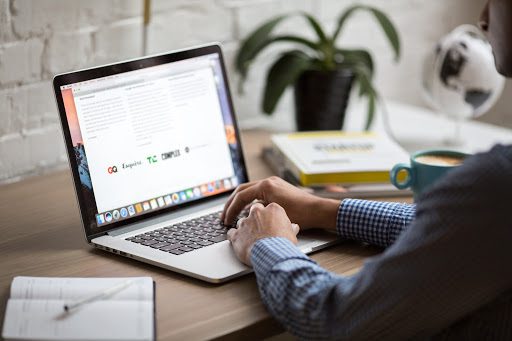 Full Macbook Hard Drive: There are some Mac users that have a hard time figuring out how they can put everything on the computer's disk. It might not seem like that big of a deal, but given how relatively small hard drives of Macbooks are, it happens more often that one might think.
If you are experiencing similar problems and want to find solutions that will help, continue reading this article.
Here check few Solutions:
Solution #1 – Get Rid of Junk Data
Junk files include caches, backups, app extensions, and plugins. You may not be aware of them since they are invisible unless you change the permissions and other settings. This data accumulates over time and should be cleared regularly.
There are two ways to go about it. The first one is to do everything manually yourself. Though, as already mentioned, you will need to tinker with the system settings and be careful with deleting stuff. It might be wise to create backups in case something happens.
As for the second option, a cleanup utility tool may cost some money, but it would do all the work for you. If you value your time and have a bit of money to spare, consider purchasing such software.
Once you are finished with clearing the junk files, check Mac storage, and see how much of a difference it made. And do not forget to turn this into a regular thing for more optimal computer performance as well as extra available storage.
Solution #2 – Delete Useless Applications
Downloading applications from the official store makes it quite easy not to hesitate and delete stuff you no longer need.
The apps themselves might not take the most storage space, but if you have a lot of them installed and hardly ever use them, then there is really no reason to keep such applications on the computer.
While you are at app management, take a look at some of them from the perspective of resource consumption as well. The Activity Monitor allows you to do that as you can sort the processes by either memory or CPU.
Solution #3 – Scan for Viruses
Given how many different viruses and malware there are, it is not that surprising to see some that eat away at the drive space. The problem can get out of control if you are not careful.
In case you notice that there are fewer gigabytes of space every day you start the Macbook, a virus or malware could be one of the causes.
Spend some time scanning the system, and if your antivirus finds any corrupted files, be sure to delete them from the computer. Also, if you want to avoid running into such problems in the future, be more careful with your internet browsing habits.
Solution #4 – Remove Language Pack Files
A number of applications come with language files that are hard of any use. English version is almost always the one that most people use. The other 50 or so languages are not necessary, and such files can be removed without any hesitation.
Solution #5 – Clear Folders for Email Attachments and Other Downloads
Email attachments and downloads can also take a big chunk of the available storage space. Especially the former if you use emails for work and other communication. Be more aware of these folders and remove files that get saved there regularly.
Solution #6 – Purchase External Storage Devices
External storage devices like hard drives or USB memory sticks are a good investment since you will have a place to hold your most important data. Even used stuff can still do a good job. If you find that there are way too many files you cannot delete, then transferring to another place is the only option.
Solution #7 – Transfer Files to Clouds
Clouds are similar to external storage devices in a sense that you can transfer data to a safe location and access it whenever you want. Except for services like Dropbox and iCloud, you will need to have an internet connection.
Clouds are free and offer a few gigabytes of space. On the other hand, if you are happy with what they provide, there is an option to upgrade the plan and get more space.
Solution #8 – Subscribe to Streaming Services
You have streaming services like Netflix for movies and TV shows. You have Spotify for music. There is hardly any need to keep media files on the computer. Especially ones for movies and TV shows since they can be pretty large.
Solution #9 – Reinstall the OS
The final solution is reinstalling the OS. Doing so will wipe the data that you do not back up. In other words, the system will have a fresh start.
Reinstallation is not something you should do too frequently, but if you notice various issues with the computer, it will do more good than just freeing up disk space.