Technology & Employee Performance- Discover The Secrets To Growth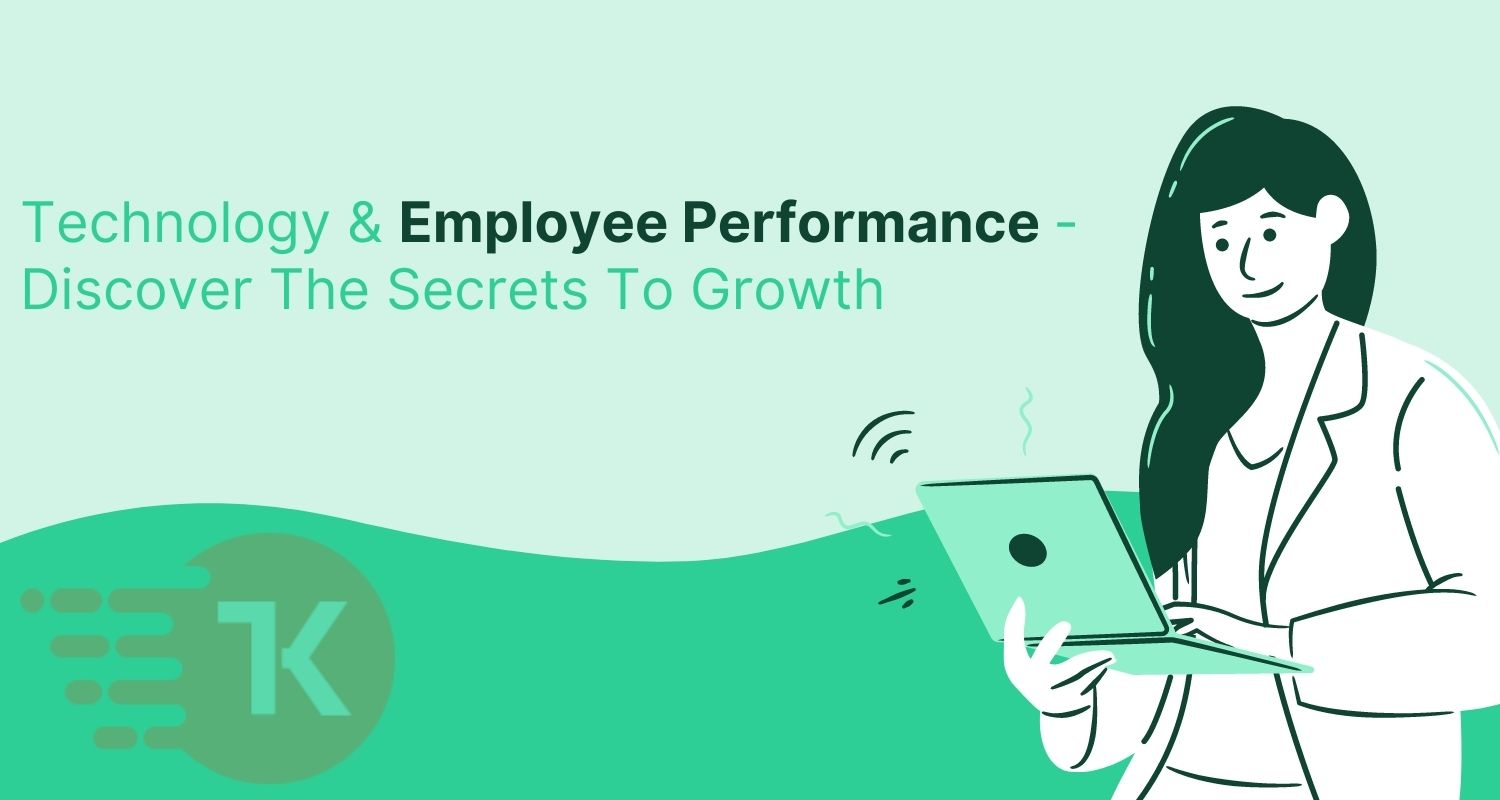 Employee performance has always been the key to business growth and it will continue to matter in the future as well. When it comes to maximizing it, technology comes ahead as the differentiator for businesses. Simply speaking, an organization that leverages the right set of technologies to increase employee performance can reach the top within a minimal time span. The benefits of tech adoption extend to enhancing productivity, streamlining processes, and eliminating operational bottlenecks as well. So this is certainly a worthwhile investment if you do it the right way. Let us uncover the secrets of unlocking the growth potential for businesses that are willing to utilize technology for boosting workforce performance.
Go the extra mile with communication
Good communication between teams keeps them on top of performance, both as individuals and cohesive units. So you need to invest in communication technology like instant messaging and unified communications portals that enables employees to be connected and perform their jobs as a team. Remote communications technologies and collaboration tools become all the more important for employee performance in the current context. You can well imagine that businesses wouldn't have been able to get through the pandemic without going remote. Thanks to these tools, most of the companies have been able to sustain.
Enhance efficiency with top-notch infrastructure
You cannot ignore the role of IT infrastructure when it comes to unlocking employee performance and business growth potential. Investing in top-notch infrastructure is the key to stay ahead on these fronts. Mac systems are ideal for enterprise setups because they excel in looks, features, and security. They are easy to manage as well- for example, your employees can just go through this MacPaw article to resolve Mac performance issues on their own. While this can get them back on track quickly, the workload of your IT team is reduced as well, so they can focus on more important tasks. Apart from the right infrastructure, choosing the right software tools and secure networks can also go a long way in boosting your employee performance.
Reduce the workload of employees
Enhancing the performance of your employees is not just about empowering them with the right tools and technologies for working more easily and quickly. Rather, it is also about reducing their workloads so that they can focus on tasks that really matter and require their attention. Technology that helps to automate processes is the smartest investment that any business owner can make. While it reduces dependence on the human workforce, your strong resources end up with more time for tasks that require intelligent judgment and decision making. The improvement of business operations translates into immense savings of time and money as well. Even if you spend on these technologies today, the business can make significant savings in the long run.
These simple secrets can be valuable for any business looking to revamp its technology and make it more employee-friendly. This is surely an investment that you should make without thinking twice because you will definitely get tangible results in the form of employee contribution.