Some Of The Important Google Ranking Factors You Should Know As A Beginner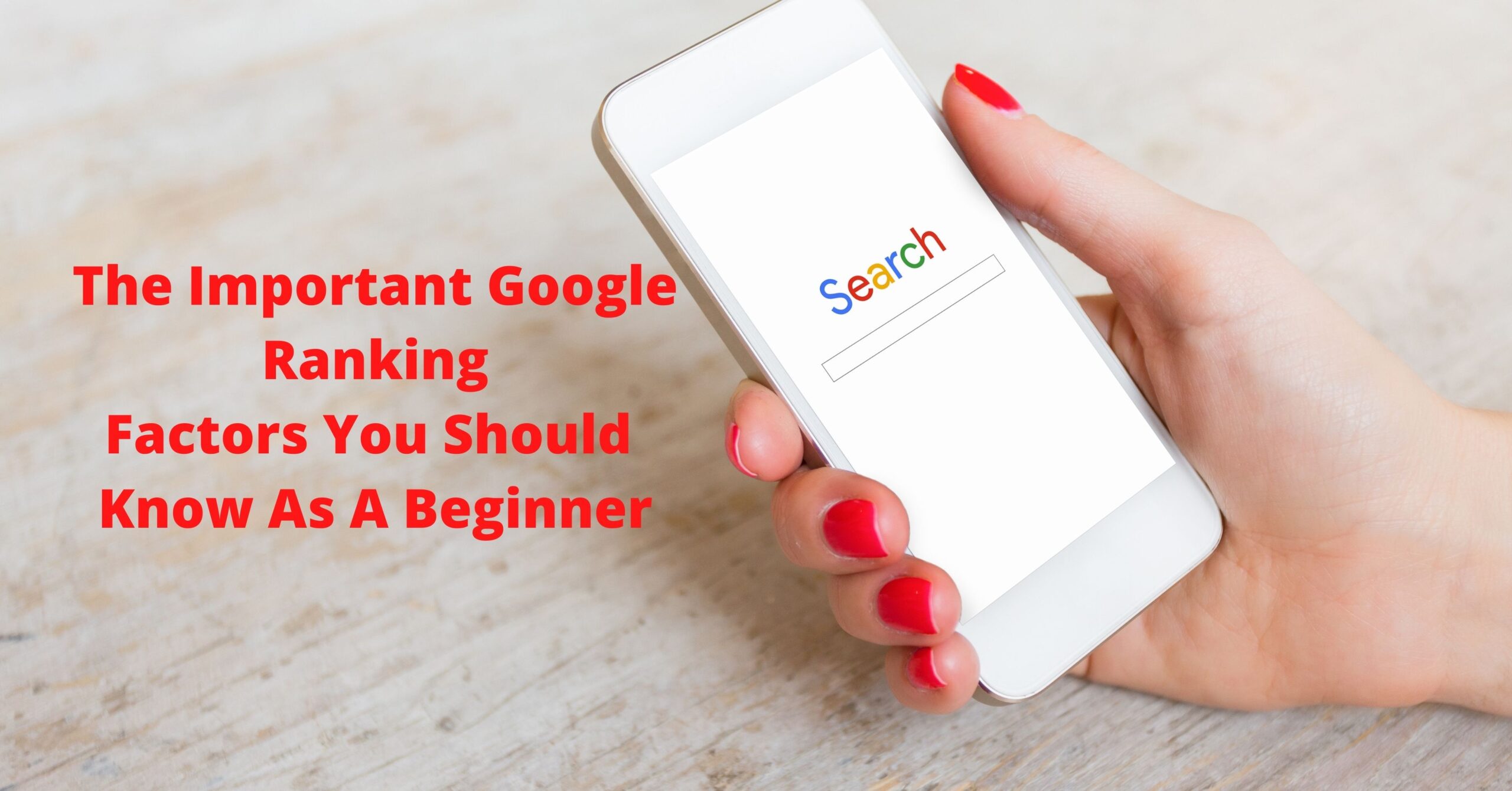 Top Google rankings are the highest level of success for any online business. According to various studies, 95% of the web traffic is received by the first page of google. And The following pages receive 5 percent or less of total traffic
Managers, business owners, experts, and even newbies have gone crazy to discover the secrets of getting high google ranking and improving performance without getting penalized. So if you have only entered the world of search engine optimization (SEO) for the first time, it may all seem too daunting for you too. But don't panic, this Search Engine Optimization Beginner's Guide will give you a good understanding and help you increase web traffic. 
We wish we could tell you that SEO is easy but unfortunately, there is no magic button that you can press and rank your site in the top spot without working too hard. It takes patience, dedication, creativity, and capability. Persistence is especially important because of the ever-changing algorithms of Google. And above all, if you don't have adequate knowledge, it won't get you anywhere. 
Do you know that Google uses around 20 different factors to rank a site? Even though we don't exactly know how accurate that number is, it is still downright scary, especially for a beginner. However, not every factor is important but some are crucial and can make much of a difference in your market.
If you are a newbie and are looking for ways to increase traffic, you are in for a treat. We have compiled a list of what aspects of SEO you should focus on first.
The way your page is optimized has the most effect on your site's ranking. So,  Here is a list of the important Google ranking On-page factors. 
Including Keyword In The Title Tag: 
The title meta tag is one of the important relevancy signals for Google. The title tag is meant to give a complete and accurate description of the content of the page. Search engines like Google display the main title of a search result through the tag. So if you include the keyword in the title tag, it will specify the search engine what to rank the page for.
 Including Keyword In The Meta Description Tag:
The meta description tag is another relevancy signal and it is also essential for gaining traffic and user click from the search result. The importance of the meta description tag is discussed everywhere today. Adding the keyword in it can make a huge difference and take the relevancy up a notch.  
 Sufficient Quality and Quantity Of The Content: 
These days, searchers demand well-researched information and prefer to be educated. They don't get satisfied with basic or minimal information. Therefore, you need to write authoritative and informative content to be recognized by a search engine. Google ranks well-written content first. The long and informative your content is, the greater the chance that your website will be ranked high by Google. So make sure you write more descriptive and useful but not duplicate content for your page.