Gift Ideas for Halloween Party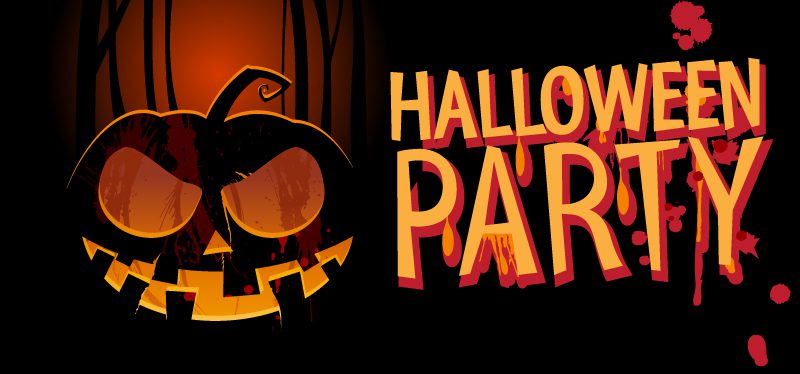 Are you invited to your best friend's place for the most happening Halloween party? Have you thought about the gift that you'll be taking along? Well, whether you have thought it through or not, you must give a read to this article.
Halloween is one of the most fun and spooky festivals of the year, that allows us to be as crazy as we want. It's all about the big family dinner, spooky decoration, crazy games, and what not! As you are invited for such a happening party at your friend's place, how amazing it would be to get something personalized like a cell phone case, canvas prints, insulated tumbler, etc.
Throwing a Halloween party is not something easy to get done with. It requires weeks of planning, days of hard work, and last-minute stress outs. As your friend is going all through this to cherish the joyous occasion of Halloween with you and all his loved ones, you must help them out in every possible way. Get them a gift that can be useful to them later and something that they can remember you by. Let them know how honored you are to be at their place on this joyous occasion.
Below are some crazy and unique gift ideas that you can go along with. Every idea seems to be perfect. Have a look:
We all know that Halloween is all about spooky and scary decorations and things. As your friend is throwing a big Halloween party, wouldn't it be helpful to get them something that they can use at the spot? Help them in bringing the tradition of Halloween to their party. Get them a 3D Skull Ice Cube Mold and laugh your lungs out when people creep out by picking up these creepy skull cubes. Watch them being frightened by their own drink.
Black Spider Air Plant Holder
If your friend is a plant lover, then this is the dream gift for them. Let them decorate their place with this creepy Black Spider Air Plant Holder. It features the spooky shape of a spider with an air plant. It would simply freak out people as they'll walk by it.
Get these spider web earrings for your girlfriend and watch her wearing these up right away. The earrings are so cool that she would love to wear it every day, all day long. The earrings are made of sterling silver with a shiny plating and a hook closure.
Mini Milk Chocolate Skulls
What's a better gift than chocolates? As a gift for your host, grab onto a box of Mini Milk Chocolates in skull shape and see them creeping out as badly as they want to get that chocolate in their mouth. These fancy chocolate skulls will make them know how crazy you are.
Black Cat Long-Sleeve Sweatshirt
Since Halloween is about black and orange colors, gift your friend a cute Black Cat long-sleeved sweatshirt and watch them being comfy and cozy with a casual and stylish look. The sweatshirt features a cat's outline with a little spooky look. Your friend can wear this throughout the Halloween season. You can check out Cobra Kai Jacket for the spookiest Halloween collection.
Halloween includes food, games, decoration, and WINE, obviously! As a Halloween gift for your host, you can get them this Evil Skull Wine Bottle Holder that portrays a skull rising from the flames. This could be a useful item for them throughout the Halloween season and can be used as a decoration item for the rest of the year.
If you are looking for a simple and elegant piece of jewelry for your friend, then this is what you must grab onto right away. The Bat Bracelet is a perfect jewel for the Halloween party. The hand-crafted bangle bar bracelet is made with a band design, that makes it easier to wear it on and off. The bracelet is lightweight, durable, and gorgeous.
Halloween is all about creeping out people with spooky and creepy things. Get your friend an Ouija Cutting Board as a Halloween gift and make them scare off every time they use the board for cutting veggies or meat. The wooden board is a perfect gift for Halloween, as it's creepy and spooky, plus it's useful!
How cool would it be to give them something that they can use every morning with a creepy feel? Get your host a Cauldron mug, so that they can cherish their morning coffee with a spooky feel. The bewitching mug in black and featured as a cauldron is simply the best gift. Hands down!
Horror Movie Shot Glasses
Drinking out our lungs is our ultimate goal on Halloween, isn't it? A set of Horror Movie Shot Glasses will be a perfect gift for your friend who's throwing the most happening Halloween party this year. These shot glasses depict symbols of classic horror movies and freak out people at first sight.
A Halloween party requires lots and lots of cutlery and crockery. Decoration and crockery that goes along with the theme of Halloween are much more appreciated. Get your host a White Vampire Bowl set that they can use to place the red grapes or spooky candies on their dinner table.
Get your friend a set of Mini Ghost Candles that will embrace your friend's place with the spooky Halloween look along with unconditional cuteness. Look how cute these ghost candles are!
Final Word
Halloween is all about having the most memorable and fun time with your friends and family. The ghostly decorations, bats, and witches themed food, spider webs at the corners and spooky music is what we cherish on Halloween. Get your friend the most amazing gift for Halloween and watch them creeping out as they open up your gift.