Holiday Email Marketing Tips For eCommerce Businesses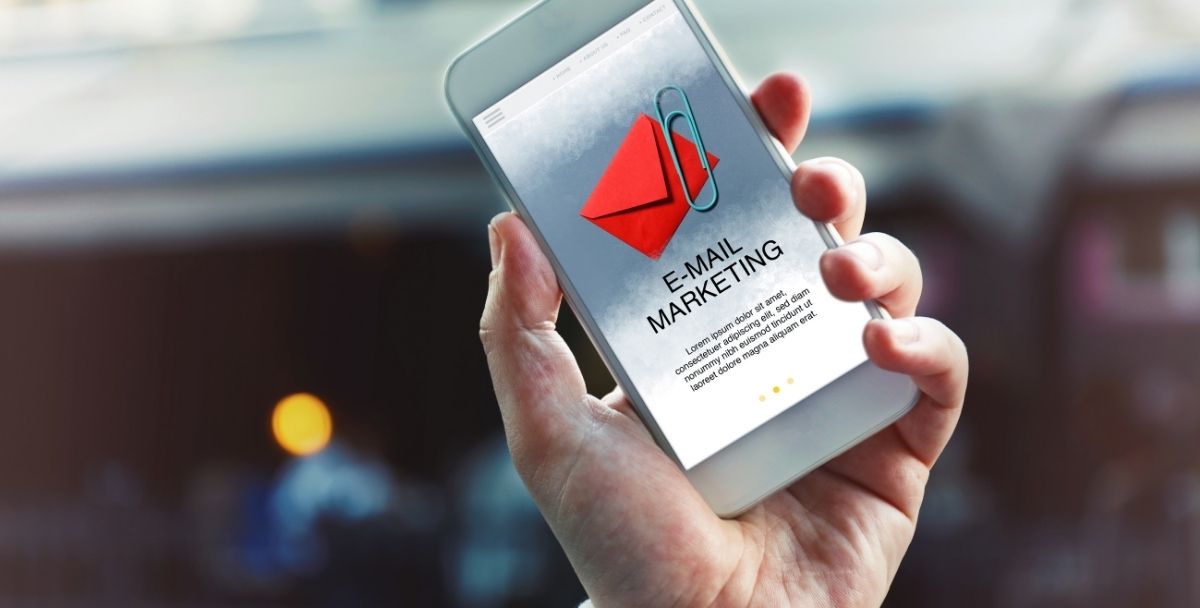 As opposed to other parts of the year, consumers tend to be more generous with their wallets  during the holiday season. The majority of businesses make 30% of their annual sales during the winter holiday season. Your rivals are probably investing a lot of time and money in their marketing campaigns, and you need to work just as hard, if not more, to ensure that customers remember your brand during the holiday shopping season.
Preparing ahead of time spares you from fussing over last-minute adjustments and instead lets you channelise that time to capitalize on other critical sales chances. Email marketing is a mind-boggling channel that combines affordability and skyrocketing ROI together, so it is definitely your best bet this season. Today's post will walk you through a slew of effective holiday email marketing tips (with professional email examples) to help you make the most of the holiday season.
7 Holiday Marketing Tips for ECommerce Success
Consider these pointers as the cornerstone of effective holiday email marketing campaigns when developing your holiday email marketing strategy:
   1. Streamline Your Messages
Irrespective of how compelled you feel to market all of your items or services at the same time, you must refrain from doing so.  You don't want to generate decision fatigue, despite the fact that you need to come up with a lot more designs and go through even more professional email examples to match the holiday season's rush.
Ideally, each communication should promote a single concept and have a single call to action. Make it appear like a steal deal by telling them the exact benefits of making the purchase right away as opposed to missing the opportunity. Bank on the emotions of your target market. This is what will lead them back to you and influence their buying decisions.

Ask any copywriter and they will say that the above example perfectly conforms to an appealing consistency through minimal yet smart choice of words combined with well-planned execution in the form of font size, color, and contrast.
    2. Recognize Customer Demographics
Based on demographics, psychographics, and spending patterns, consider which holidays are most significant to your consumers. You may not know all their preferences, but you may use previous purchase data to figure out when (and what) they buy. Then you may filter your email list to target consumers who are most inclined to buy during the holiday season.
This might also help you choose the right words to use in your content. Hence, to simplify your strategy this season, get into the data, create some audience focus groups, and engage with your audience in a well-targeted manner.
    3. Focus On Content-Driven Campaigns
People are accustomed to receiving emails during the holiday season that promote bargains and discounts. They are aware, however, that they can discover similar offers by conducting a simple web search. Therefore, you must provide them with something unique in your emails. You won't stand out from the crowd if you utilize the same marketing strategies as everyone else.
Innovative businesses are approaching holiday marketing from a content-first perspective. For instance, you could send out a last-minute gift guide to everyone on your audience's list to personalize the buying experience.
     4. Make A Strong Impact Using Historical Data
Past data may provide valuable insights into how to plan your holiday email marketing strategy. Use it to figure out which type of images and copy your customers associate with your company, based on how they shop. You may also figure out which consumers are more likely to purchase around Black Friday (or before) and who are more likely to shop last-minute — and promote your emails  accordingly.
Keep in mind that 2020 was an unusual year for all of us. Don't simply depend on last year's COVID patterns to guide your approach; look at long-term data to get the full picture.
Pro tip: If you do enough historical analysis, you'll likely notice what we've seen for years: people are starting their holiday buying season earlier than ever before.
    5. Make Friends With Influencers
Using influencers to spread your message may help you take your email marketing to the next level. People are drawn to social proof, and using an influencer's image allows you to materialize their rapport over people in a quick fashion. Also, when people see that someone else likes what you have to offer, they are more inclined to buy from you. Working with influencers is an excellent method to get your name out there rapidly. 
During the holiday season, though, influencers are just as busy as you. Make sure you find  personas that are very relevant to your business and with whom you can enter into a mutually beneficial partnership. Make it simple for influencers to join your team and give them enough room to contribute to your holiday campaign's creative aspects. Create branding guidelines and marketing materials that include everything an affiliate needs to get started. This will aid in the smooth running of the holiday email campaign and ensuring that it is consistent with your brand's messaging. Having an influencer pose like in the below example actually helps harness their aura and cut down on the copy without losing the emotional impact:
    6. Emphasize Your Brand's Advantages
You want to make sure you're emphasizing your brand's strengths as well as offering your customers what they desire. Data from previous campaigns (there it is again!) will assist you in figuring out what consumers actually like about your brand. You may also look at user-generated material and social media posts to discover which elements of your brand captivate people's imaginations the most.
Don't assume that people have heard your message and are tired of it; you want to remind them of your brand's values. 
     7. Stress The Importance Of Buying During Holiday Sales
You risk being forgotten if you don't close a transaction during the holidays. Your message will be lost in the continual barrage of advertising that buyers are typically bombarded with during this time.
To close sales right away, create an environment of urgency by sending out "limited period" holiday discount emails." Only today!" or "Buy Now!" are two simple examples of phrases (can be used either in subject line or CTA) that create urgency. You may also consider including a countdown clock on the product page. When last-minute buyers are under pressure, this technique becomes even more successful.
Make sure you're clear on deadlines, such as shipping and handling timeframes for delivery. Also, stirring up uncertainty like in the below example can help make your holiday emails much more persuasive and improve the conversion rates:

Wrap Up
You can tie up your holiday campaigns and put a bow at the end of the year with some tidy earnings if you use email marketing aptly as part of a well-thought-out eCommerce holiday plan.
Designing and executing successful eCommerce email marketing campaigns may be difficult for online shops, so I propose starting with the tactics listed above to put your company on the route to increased holiday income this year and in the future.