Here's How Bookkeeping Service Could Help With Your Business' Goals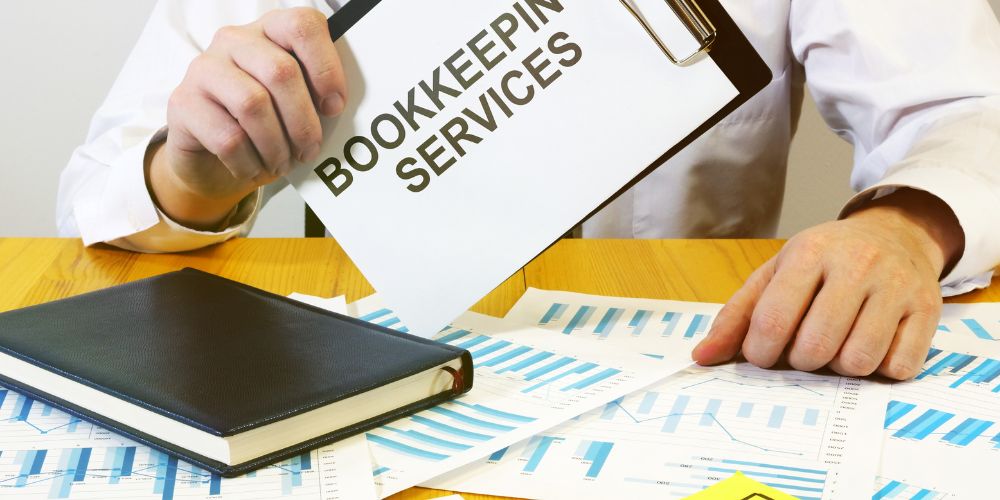 In today's day and age, doing business online can provide you with so many opportunities to expand your company. For example, utilizing a bookkeeping service can help you to manage your clients better, reduce paperwork, and connect with your team or investors on the go! In this article you will learn why bookkeeping is such a smart decision for any kind of business and how it helps them achieve the goals of the company.
Goal and Objectives of Your Business
The first step in any business plan is setting goals. In order to keep track of your progress, it's important to have a system in place to keep track of both your objectives and key results (OKRs) of your efforts.
As a small business owner, Budgets are essential for what you hope to achieve. Tracking expenses against income can help you make informed decisions about where your money should be spent and help avoid overspending.
Bookkeeping services can be convenient and helpful in keeping your finances in order, but they're not necessary if you're comfortable tracking your own transactions and records. However, there are a few reasons why having a bookkeeping service may make sense for your business:
-They can help keep track of revenue and expenses on a periodic or daily basis.
-The information they collect can be used as evidence in case of an audit or dispute with creditors.
-Businesses with complex finances often find that bookkeeping services offer more comprehensive reporting than they can create themselves.
What are the Benefits of Managing Your Business With Professional Bookkeepers?
If you run your own business, then you know that bookkeeping is essential to managing your finances and keeping track of your profits and losses. Unfortunately, most small businesses don't have the time or resources to do their own bookkeeping, which can lead to major financial problems in the future. Fortunately, there are a number of professional bookkeeping services available that can help your business achieve its financial goals. Here are five of the most common benefits of using a bookkeeping service:
1. Increased efficiency – A professional bookkeeper will help you streamline your bookkeeping processes, which will save you time and money. They'll also be able to provide you with accurate financial reports that will help you track your progress toward your business goals.
2. Greater insight into your finances – A reputable accounting and bookkeeping service provider will review your accounts and provide you with detailed reports that show all of your income and expenses. This information will enable you to make better decisions about how to spend your money and improve your profitability.
3. Improved cash flow – Having accurate financial information can help you identify and solve problems with your cash flow so that you never fall behind in payments or owe creditors money. A
How to Find a Bookkeeper
Bookkeeping is a necessary evil for businesses of all sizes. It helps keep track of finances, tax filings, and employee time. But before you find a bookkeeper, here are five tips to help you get started.
1. Set Specific Goals
Before looking for a bookkeeper, it's important to have specific goals in mind. What do you need the bookkeeper to do? Track taxes? Keep track of expenses? Create a budget? Establish financial records? The more specific your goals are, the easier it will be to find an appropriate bookkeeper.
2. Research Services Available Online If you're not sure where to start, research services available online. A lot of bookkeepers offer bookkeeping service packages and offer access to their services from anywhere in the world. Look for services that offer feedback about their qualifications and experience so you can make an informed decision about who to work with.
3. Ask Friends and Family for Names of Recommended Bookkeepers\Another way to find a qualified bookkeeper is to ask friends and family for names of recommended bookkeepers. When meeting with potential bookkeepers, ask them specific questions about their experience working in the particular field you're interested
The 3 Types of Bookkeepers
Bookkeeping is an important part of any business. It's responsible for tracking all the financial transactions that happen in a business. Without accurate bookkeeping, it's difficult to manage and track your finances.
There are a number of different types of bookkeepers, each with their own advantages and disadvantages. Here's a look at the three most common types of bookkeepers:
1. Federal Tax Bookkeeper: A federal tax bookkeeper is responsible for preparing and filing Federal taxes. They can help you to reduce your tax burden by finding ways to minimize your taxable income. They also offer expertise in many other areas related to taxes, such as estate planning and compliance.
2. Business Bookkeeper: A business bookkeeper is responsible for keeping track of all the financial transactions that take place within a business. They can help you to identify trends and troubleshoot problems. They also provide valuable advice when it comes to budgeting, marketing, and other areas related to running a business.
3. Personal Bookkeeper: A personal bookkeeper is someone who specializes in handling only your personal finances. This type of bookkeeper can help you create a budget, keep track of your spending, and manage your debts. They also
What is a Typical Day in the Life of a Bookkeeper?
A typical day for a bookkeeper might involve reviewing invoices and receipts, preparing financial statements, and checking for accuracy in bookkeeping entries. This type of work is often necessary to maintain accurate records of a business' finances as well as comply with governmental regulations.