How to Tap Into Talent Around the Globe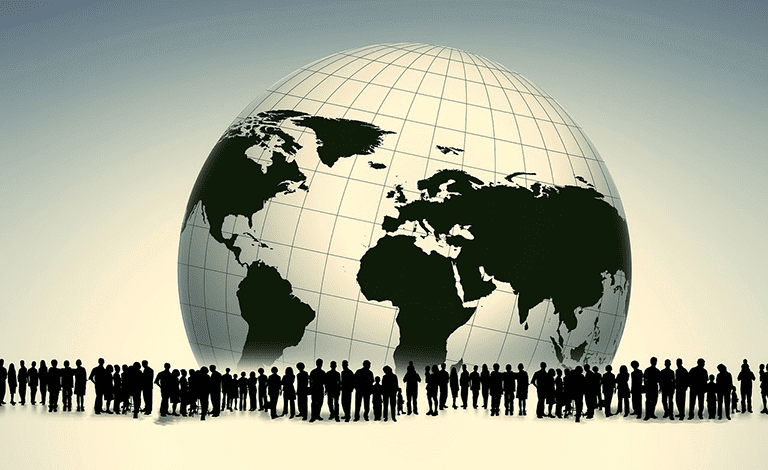 Do you spend a lot of time going through employment applications but candidates you want to pursue seem few and far between? If so, you aren't alone. Businesses in many industries are struggling to find qualified job candidates for positions that are critical to daily operations. If you need new talent with specialized expertise to stimulate growth, the current job market is even more challenging.
That's why many businesses are turning to the international job market. It's possible to source talent from around the world to create a more qualified and efficient team. You need a plan that caters to the unique needs and challenges of your business. We have advice that will help you create that plan:
Make planning and education your first steps when recruiting internationally. Select your markets with care and develop your strategy with even more care.
Establish professional and legal connections in your target country before you start recruiting. You'll find more qualified candidates faster with a little help.
Make social media work for you. It's the cheapest way to reach talent around the world.
Find ways to develop the talent you need rather than looking only for pre-developed talent.
Start With an Informed Plan
You know you want to source talent from around the world, but where in the world? Your first step is to identify countries or regions with a deep pool of desirable talent. Desirable simply means that they have the education, experience, or expertise that you need.
Once you have a list of potential target countries or regions, do your research. What are the biggest expectations of workers in that country or region? The most important benefits in Canada are probably different from the most important benefits in Australia or India. You can't secure the best talent if you don't know what those individuals are looking for in an employer. Try to match what your company can offer to what the employees need and want.
What are the cultural customs regarding work in that region or country? Understanding the local culture will help you form a winning talent recruitment strategy.
What are the employment laws for that country or region? Their laws may impact how you recruit employees from the area.
What competition do you have in the country? Study their recruitment strategies to find weaknesses you can exploit.
This information will help you create a strategy to recruit the top international talent legally and quickly. Without the research, there are many snags and loopholes that could derail your efforts. Each derailment costs money and time, so research and plan first.
Establish Connections From Within
The best international recruitment plans go beyond placing free job ads. Try to identify organizations and agencies that may give you faster access to qualified candidates. Some places to find this help include chambers of commerce and American businesses with an established presence in the country.
You may also reach out to universities, business schools, and community colleges. Look for those with degree programs in your field. Alumni associations can help you connect to those who have already graduated.
Also check for professional associations related to your field. Sometimes local employment attorneys are helpful as well.
You will find different connections and resources for every country you consider for recruitment. Some markets are easier to access than others.
Take Advantage of Social Media
Part of your research in the planning phase may include the most popular social media channels for specific countries. One survey revealed that more than 80% of organizations were already using social media to recruit in 2017. Even more are using it today. It's effective for talent at all levels from salaried employees to executives.
You've done your research to determine where the talent you want to recruit lives. You know what may entice them to seriously consider your company. You even know what your competitors are doing to secure talent from the area. You can use that information to target qualified talent online.
Start by determining the most popular social media channels for your targeted market. Post consistently and at least once a day. Incorporate a variety of content from videos to infographics and images to grab attention.
Focus on the needs and desires of qualified talent rather than your company. Find ways to increase engagement and respond to messages quickly. Try to establish connections with other social accounts with the same audience. If you can help one another, everyone will win in the end.
Finally, make sure to announce job openings, hiring events, and other information in advance. Give ideal talent time to see it, share it, and plan to attend.
Make Your Appearance
Scope out job fairs in your target countries. Set up a table or booth. Go prepared with printed material potential candidates can take with them plus business cards. You may also give away small gifts printed with your company's name or logo. Have representatives on hand to answer questions.
These events aren't just about reaching the perfect employees. You may meet someone who has a personal connection to your ideal talent. Make a great impression on every person you meet because word of mouth is powerful.
Invest More to Develop the Right Talent
Are you willing to invest in skill development for new hires? If so, you can search for talent that is almost qualified as well as those fully qualified. Your willingness to provide training or education may win over talent that would otherwise look beyond your company. You end up with a loyal employee who is thankful for your help.
It's often easier to find a close fit to your needs than to find a perfect match. The more open you are to developing new talent, the more potential job candidates you will have to consider.
Wrapping Up
Your international job recruitment strategy should vary by country or region. If you want to reach beyond your local country, you have to accommodate a variety of cultures. Doing the research to understand the cultures and laws of other countries will always point you in the right direction.