Is Copy Trading Worth The Hassle?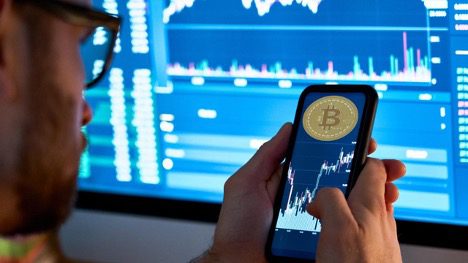 Copy trading is a relatively new feature that can be accessed on a few leading platforms. It involves copying the trading strategies of experts; therefore, you get to enjoy similar success as them. Anyone engaged in trading knows it's no walk in the park, and it is easy to lose money as you can make it. Trading requires time and dedication to muster. This is the reason why the majority of traders end up with losses. Very few are profitable, and for these individuals, it takes extended periods to attain their mastery.
Therefore, think of copy trading as a springboard that accelerates your success within the various markets you are engaged in. Since you are copying individuals who know what they are doing, you get to succeed faster than someone who is learning through their own mistakes.
PrimeXBT is the first trading platform to allow users to access such a trade copy service. It's known as Covesting and is free for anyone to join. If you benefit from a given expert's trading strategy, you can pay a small fee for your gains. This serves as an incentive for experts to become strategy managers instead of working alone since they stand to earn more this way than trading alone. Also, experts get fame and adulation from the community. There is no limit to the number of followers one can have, and the trading results are displayed transparently on the scoreboard. This makes it simple for inexperienced traders to choose from whom they would like to copy strategies. 
Followers also have access to various data points to help them choose the right strategy, such as daily profits, days active, total follower count, performance, margin allocation, and how much follower equity or equity each strategy has. 
On top of tracking each individual strategy using the above criterion, the portfolio section also allows followers to view detailed performance information on any current strategies followed and the historical performance from past strategies. 
Requirements For Strategy Managers
To start a strategy, you will have to deposit 0.1 BTC. Currently, that is about $4600. You might be wondering why you need so much? The platform requires strategy managers to be serious about trading; thus, a decent amount is needed. Also, it creates interest from followers since its enticing due to earnings potential.
On top of the 0.01 BTC, a strategy manager will deposit, they have to come up with a catchy and appealing strategy name, a description for their trading strategy, and most importantly, have the skill to rise the ranks of the global Covesting leaderboard.
You can become a 5-star Covesting trader by meeting the following requirements. Each will earn you one star. By depositing or earning 0.5 BTC by trading, ensuring you trade at least 30 out of 60 days, keeping a margin allocation from falling below 60% within 30 days, ensuring you maintain a 70:30 win: loss ratio, and bringing trading turnover over 50 BTC within 30 days.
To make things more interesting, PrimeXBT decided to introduce a COV token that helps traders unlock the full potential of the Covesting copy trading platform. It provides the user with utility by improving the follower's profit share of the current offer. It also allows for a larger follower count for the strategy manager. Notably, the COV token allows for greater ROI for followers and strategy managers. 
As mentioned earlier, followers can increase their earnings by following the right strategy or staking COV tokens to improve the profit share generated from winning trades. As for strategy managers, they can boost their earnings by becoming better with strategies, growing their follower count, and staking COV tokens.
All in all, copy trading services the likes provided by PrimeXBT present a win-win situation for both followers and strategy managers. Followers get to access higher gains without breaking a sweat, while strategy managers get to earn even more and gain fame thanks to their trading expertise.