6 Things to Look for in an MBA Program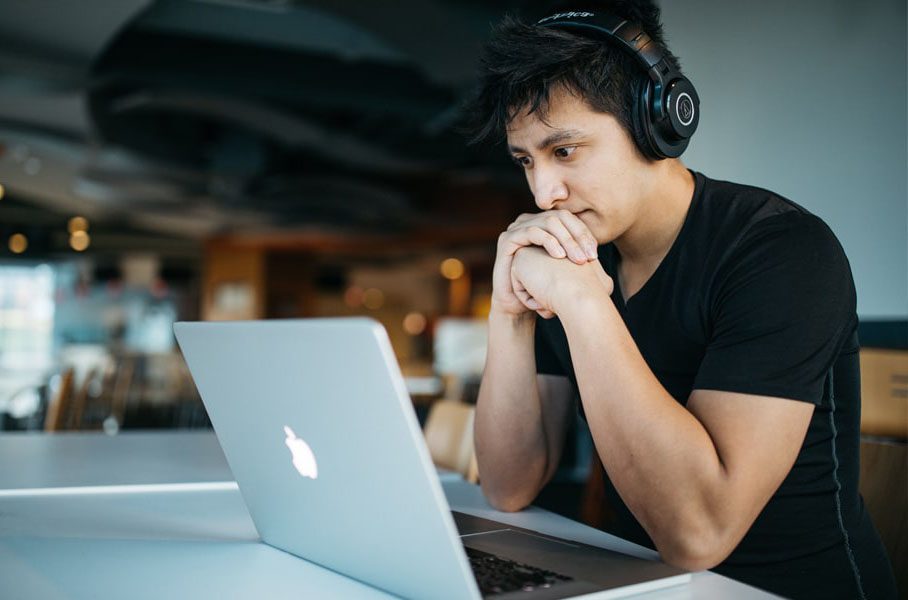 There are many benefits associated with gaining an MBA, including career progression, increased earning power and possible promotion to the C-suite. Whether you're planning to apply for leadership roles, or you want to manage your own business with enhanced expertise, a Master of Business Administration qualification can give you the knowledge and skills you need to succeed.
However, not all MBA courses are alike. In fact, there are significant differences between programs and course providers, which is why it's important to enroll in the right one for you. By comparing different learning formats and researching the syllabus, you can get the most out of your experience and increase your chances of qualifying with high grades. To get started, take a look at these six things you should consider when you're searching for an MBA program:
1. Accreditations
Perhaps surprisingly, not all MBA course providers are accredited. While non-accredited programs can still give you the opportunity to learn valuable skills, they aren't typically as well-recognized. Due to this, accreditation should be one of the first things you check when you're researching potential MBA providers.
Generally, the accrediting body you'll need to look for depends on what you're going to study. For MBA courses, you'll want to look for accreditations from the Association to Advance Collegiate Schools of Business (AACSB), the Accreditation Council for Business Schools and Programs (ACBSP) and/or the International Accreditation Council for Business Education (IACBE).
By choosing to enroll in an accredited program, you can ensure that the course is approved by one or more of these professional bodies and will be highly regarded by potential future employers. As a result, you can maximize the value of your MBA and make sure it will enable you to fulfil your professional ambitions.
2. Concentrations and Specialisms
When you're studying an MBA, there will be modules which are common to most courses, such as organizational behavior, corporate finance or responsible leadership. However, you'll also have the option to choose a concentration, which will allow you to focus on sector-specific issues. If you work in healthcare, for example, an MBA with a Health Sector Management concentration allows you to focus predominantly on a range of industry-specific topics, such as biotechnology, the future of healthcare, regulation and compliance, as well as healthcare delivery and funding.
Alternatively, professionals operating within the finance sector could opt to study an MBA with Finance concentration. Focusing on topics such as dividend theory, corporate restructuring, liability management, valuation models and/or investment strategies, you'll be able to enhance the value of your MBA in relation to your career and chosen profession.
Customizing your MBA, either via a concentration or through elective modules, gives you the opportunity to choose what you want to study and how niche you want your qualification to be. If you're considering a career change to another sector in the future, for example, a broader approach might be advantageous. Conversely, if you're committed to remaining in your current industry throughout your career, a concentration could give you the edge you need to outperform your peers and enhance your employability.
3. Learning Methods
If you're going to study any advanced qualification, including an MBA, it's important to consider which learning methods will suit you best. Although it's possible to complete an MBA on campus, as a full-time student, this option can be problematic for a number of reasons. If you're going to study on campus, for example, you may need to temporarily relocate so that you're situated close to your college or course provider.
Additionally, enrolling on a full-time course will mean you're unable to continue working while you're completing your MBA. This means you'll need to have enough savings to fund your course and living expenses during this time. Another factor to consider is whether or not your current employer will be willing to give you a leave of absence or whether you're prepared to resign and look for another role upon completion of your MBA.
While studying full-time on campus may be a viable option for students who enroll on a postgraduate course immediately following their bachelor's degree, it's a less attractive option for candidates who are already climbing the career ladder and may have additional responsibilities, such as raising a family.
Fortunately, there are other options. By enrolling in an accredited online MBA program, for example, you can study on a part-time basis, from any location. This means you won't need to relocate nor give up your job in order to enhance your skills or further your career. What's more – the rise of EdTech means it's easier than ever to connect with instructors and fellow students.
Although studying online does require self-motivation, the opportunity to plan your own schedule is ideal for students who are juggling a full-time career and other responsibilities. If you're concerned about how to approach virtual study or you want to know how to get the most out of an online MBA, click here.
4. Placements and Practical Application
Depending on the MBA program you choose, you may have the opportunity to arrange a placement as one of your elective modules. This can be a great way to gain more experience and may even enable you to work across different industries to enhance your business knowledge.
Alternatively, you may be able to apply for your current employer to act as your placement provider. If your employer can meet the specified requirements, this is an effective way of combining your professional role with your MBA study. As your chosen modules or concentration are likely to be linked to your chosen field, there's a good chance that an upcoming project will fit the criteria for a placement. If so, you can use this as a way of completing a compulsory module on your MBA course, as well as enhancing your profile in the workplace.
Although there are often opportunities to undertake a placement as part of your MBA program, you should ensure that the content you'll be studying will be applicable to your current role or your future positions. By choosing modules that reflect your professional interests and specialisms, you can apply the knowledge and skills you're developing well before you graduate. This maximizes the value of your study and allows both you and your employer to benefit from your career development.
5. Cost
As a student, you'll be responsible for funding the cost of your MBA program, unless you are able to secure a grant, scholarship or another type of funding. In some cases, employers will fund part or all of your course fees, so it's worth discussing this with your managers to determine whether they will be able to support you.
Formal subsidized student loans aren't available for postgraduates, although you may be eligible to apply for an unsubsidized loan or a direct PLUS loan from the U.S. government. Alternatively, you may choose to take out a private loan in order to fund your education and professional development.
It's important to remember, however, that the MBA program you choose has a major impact on the expenses you'll incur. If you choose to study online, for example, you can benefit from reduced course fees. Additionally, you won't need to relocate or travel to campus, which significantly reduces your expenditure.
Although funding a postgraduate course can require financial investment, it usually offers a high return. Your increased earning power following graduation often greatly outweighs the fees you've paid, which means committing to postgraduate study can be cost-effective in the long-term.
6. Alumni
If you want to see just how impressive a postgraduate course is, take a look at what the alumni are doing. This can give you an insight into just how useful a particular program is and how much its valued by prospective employers. What's more – connecting with alumni gives you a great opportunity to expand your professional network.
By attending academic events, you can meet with program representatives and graduates, but there are other ways to make contacts. Online networking is a fast, easy and effective way to connect with your professional peers, so be sure to make the most of it. Joining relevant online groups and being active on professional online networks will give you the chance to communicate with your school's alumni, as well as enabling you to build your own online profile.
Preparing for MBA Study
Whether you have graduated with a bachelor's degree relatively recently or you've been climbing the career ladder for some time, undertaking an MBA can be a nerve-racking experience at first. As one of the most respected degrees, it requires a good level of knowledge and a significant amount of dedication. However, you'll find that your instructors and fellow students will provide the support you need as you adjust to your new academic career. With a little preparation and pre-reading, as well as determination and self-motivation, studying for an MBA can be extremely enjoyable, rewarding and fulfilling. If you plan to embark on an MBA program, let us know how you get on.