What Can You Do with an MSEM and an MBA?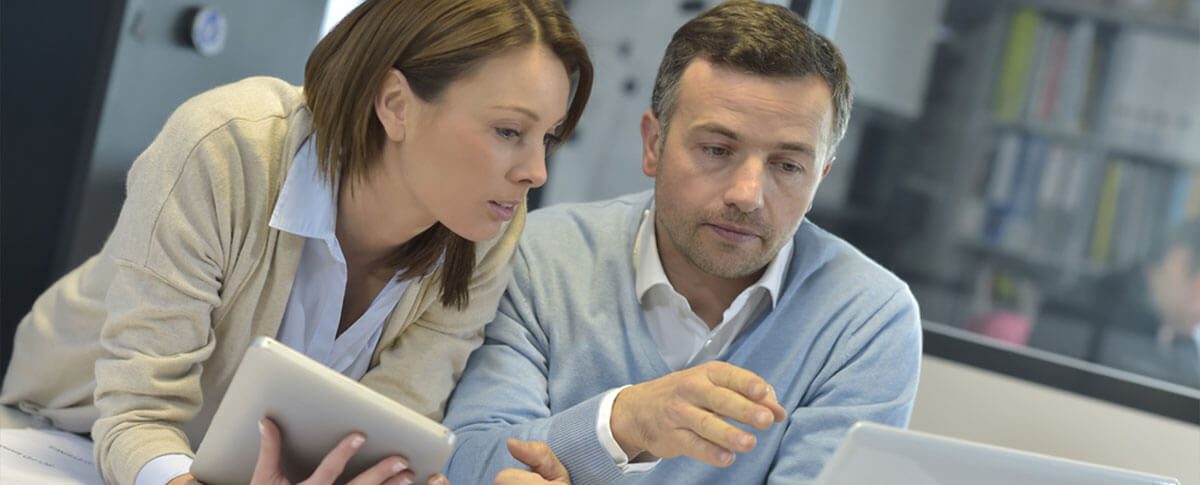 Have you decided that pursuing higher education is the best way to prepare yourself for a successful and rewarding career? Do you now find yourself trying to narrow down the options of which degree to go for, and which career path makes the most sense for you? There is a lot to think about, including what skills and natural talents you already possess, what interests you, and what has signs of being a promising and in-demand career, not just when you graduate, but moving into the future.
If you've thought things through and come to the conclusion that a Master of Science in Engineering Management (MSEM) and an MBA would make the most sense for you, it is wise to look into the various career paths and what direction you can expect to take upon graduation. So, here's a look at some of the careers your degrees can set you up for.
Why Obtain Two Masters Degrees?
Before we look at specific careers, it's important to understand why it's worth it to obtain your MBA and MSEM. The fact is that this is an ideal combination as it provides you with management and leadership skills, technology skills, and financial skills. It's really a blend of all the most sought-after skills that employers are looking for.
These two degrees essentially help you to prepare for all types of career scenarios such as your company going through a merger or restructuring, the economic downturn in various markets, and even a recession. You will possess the skills necessary to be versatile and fluid, adapting to whatever the current climate and situation is. It's also worth noting that having two degrees means your salary expectations can increase. For prospective students looking to enroll in this multi-faceted pathway, you can visit this link.
Construction Management Engineer
As a construction management engineer, it will be your job to manage construction projects. This could mean one project or multiple projects at the same time. As for the type of projects, you'll find construction management engineers on both residential and commercial jobs.
Getting down to the specifics, you will be expected to manage the labor costs, carry out inspections of the site and the labor, lead various teams, inspect systems, and prepare any necessary reports. Typically, you will work in your office as well as on the job site.
Engineering Project Manager
In this job, your responsibility will be to lead and manage all systems and processes that are related to the engineering part of a construction project. You need to be able to multi-task, have excellent math skills, create budgets, lead and manage a team, ensure the project stays on track and on time, and make sure all steps follow the laws and codes of that particular state.
Operations Manager
For those who are especially good at multi-tasking, the job of an operations manager could be an excellent path to follow. In this position, you'll be designing and then managing the business operations and the production process. You need to have a strong sense of business techniques and practices, understand how to achieve a customer's requests, and have a strong financial background. In terms of operations, this includes such things as human resources, finances, the supply chain, and even marketing. Each day will feel fresh and fast-paced as an operations manager.
The U.S. Bureau of Labor Statistics shows the average yearly salary for an operations manager is $123,030, with the computer systems design and related services industry paying the highest and well over the median at $163,890.
Industrial Management Engineer
For those large industrial projects, an industrial management engineer is a key to ensuring things stay on track. You'll be working with a department full of industrial engineers, as it will be your job to manage and lead them. Often you are tasked with finding any waste that currently exists in the production process and coming up with a way to get rid of it.
Technical Manager
If you have more of a technical mindset, then it could make sense to pursue a job as a technical manager. In this job, you need a combination of management and technical skills – exactly what the two degrees have prepped you with. It will be your job to develop, implement, and also troubleshoot anything to do with systems in the company.
Cost Systems Analyst
A cost systems analyst is perfect for those who have an eye for detail and are great at math and financial fundamentals. You'll be tasked with having to figure out the cost, or the price tag of specific projects, and then come up with ways to do these projects in a more cost-effective manner. This is a very important job as the company can end up saving a fair amount of money with your help and analyst.
Senior Lead Analyst
Then we have the senior lead analyst which, as the job title implies, means you'll be leading a team of analysts. This is very similar to a cost analyst in that you are looking at the cost of systems in a company. That could be for small individual tasks or full projects. You then need to figure out a way for the company to go about that project in an economical manner, hopefully saving the company a lot of money.
In order to excel in this job, it's necessary to stay up to date on all the latest industry trends and news so that you can be aware of where the company can save money and what technologies and systems exist out there.
So, when it comes to choosing which degree program to pursue, you may want to think about combining two that are in high demand, and that prepares you with marketable skills all employers are looking for. This is the best way to ensure you have a rewarding career path ahead of you. If you're looking at taking an MSEM and MBA, make sure you thoroughly research what will be expected of you.