Online Nursing Education: How it Works and Why it is the Future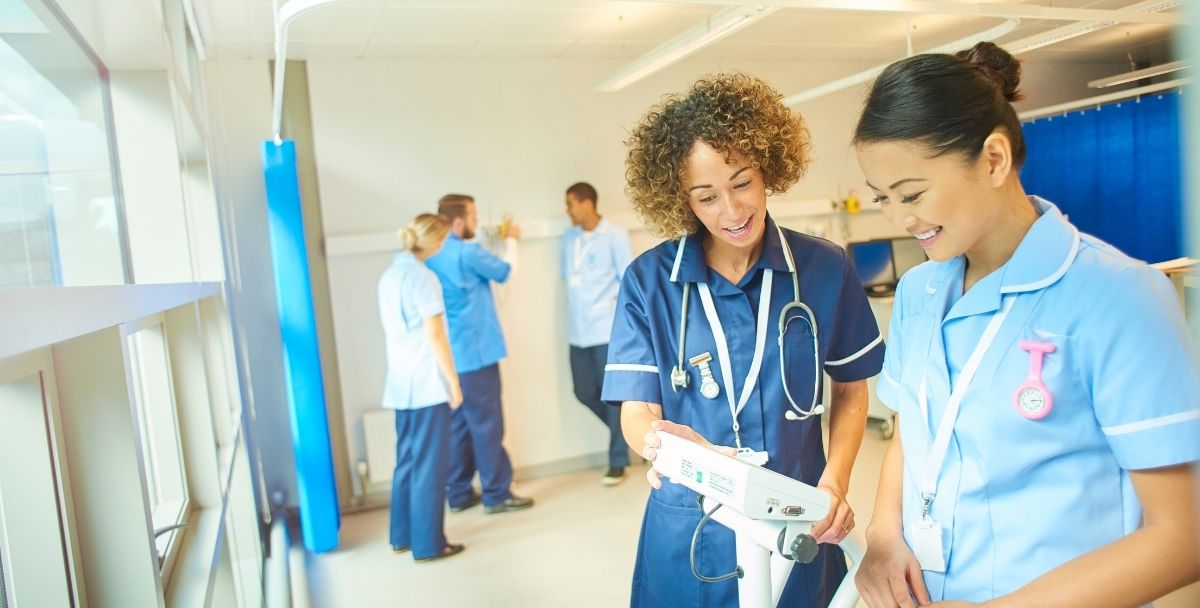 Since the beginning of the pandemic, we have seen huge shifts in the way things work and run. Masks are a common sight, sanitizer is available everywhere, and social distancing has become the norm. We have seen these and many other alterations across the board in every industry, from hospitality and tourism to healthcare and education. The healthcare sector has felt a particular pressure over the past couple of years and the demand for nurses is at an all-time high. Combining this with the need for social distancing and working from home has resulted in a rise in online education options for nurses. But how does online education for nurses work and what is involved? This guide will shed the light on online nursing education, how it works, and why it could be the future of nursing education.
Student Requirements
Nursing is such a rewarding profession. You get to help people and make a real difference each day. For someone that enjoys working with people, a nursing career could be the right path for you to take. Despite the fulfillment, satisfaction, and many other positives that nursing provides, you also have to be surrounded by pain, illness, and loss on a regular basis too, which is why nurses are required to be emotionally intelligent and resilient, able to adapt quickly, and make potentially tough decisions without hesitation.
The hands-on nature of nursing makes many people question the effectiveness of online learning, and for this reason, expect that prior nursing education would be a requirement. But that isn't necessarily the case. Whilst online nursing education for leadership and specialty roles will need you to already have nursing experience, Baylor University's accelerated BSN online programs can be taken by anyone that holds a non-nursing bachelor's degree and combines online learning with a clinical placement, so students emerge as skilled nurses.
Clinical Placements
As a nurse, you will have so many hands-on and practical responsibilities that you need to have the confidence, skills, and knowledge to complete clinical placements effectively and professionally. This is why most online nursing programs combine online education with practical clinical placements. Nursing students need to experience a healthcare setting first-hand to be able to succeed and provide effective health care to patients, and this is achieved during these clinical placements. However, the majority of the educational aspects can be completed online, and there are many advantages to this distanced learning.
Social Distancing
Covid has hit us hard. There are now so many measures that we are required to abide by in both education and healthcare settings. A few years ago, social distancing would not be seen as a benefit; in fact, quite the opposite. But with the COVID-19 pandemic looming around like a dark cloud in the sky, it is advised that we continue to social distance and stay at home whenever possible. Traditionally, classrooms have all the students sitting closely in a small, enclosed classroom; online education completely removes this and all the unnecessary interactions that you would have getting to, from, and whilst at school. Seemingly mundane tasks like filling up the car, grabbing a sandwich, or taking the bus now pose a risk to our health, but these activities aren't necessary with online education.
Technological Advancements
We have seen major advancements in technology over the past decade in so many areas of our lives. These advancements haven't gone unnoticed by either the healthcare or education sectors, especially when it comes to online nursing education. Technological advancements have provided online nursing students with new, innovative, and effective education methodologies to present them with interactive, real nursing scenarios and in-depth learning materials. It is the combination of technologies with online teaching methods that have helped make online nursing education so successful. 
Reduced Costs
By going down the traditional route and attending a brick-and-mortar establishment to receive your education, you tend not to be aware of all the extra costs that you are having to pay just to actually be there. If you really think about everything this is involved with running an educational institution, the high costs for attending schools aren't actually that surprising. First off, there is obviously the cost of the educational staff and the rent or payment for the facilities themselves. But then you also need to factor in the cleaning staff, maintenance costs, heating, electricity, water, admin staff, and all the other little elements that cost money. When completing your nursing education online, you are removing the need for all these costs, which is why it tends to be a lot cheaper. Plus, getting to school and back, paying for lunches and other campus expenses are not necessary, meaning you can save a whole load of money.
Learning Materials
Organizing, storing, and keeping track of all your information, notes, documents, and all your learning materials can be a struggle when it is scattered across different physical notebooks, folders, and books. By learning online, you can easily and quickly store and group information, making it super easy to find in the future when it comes to studying for exams, completing assignments, or returning to them for guidance when you are on placement. This will save you a lot of time, help you stay organized, and allow you to stay focused on your learning and placements.
Set Your Own Pace
Everyone learns at different rates and through different methods. Some of us are visual learners, some can remember things perfectly after simply listening to someone talk. Traditional education has the lecturer set the pace of your learning; they choose the methods, which areas you spend more time on and can sometimes skip past something that you need a little longer to fully grasp. Online education allows you to set your own pace of learning. You can spend however long you need on each section, focus your attention on certain areas, and escape any time pressures that classrooms and in-person learning may put upon you.
The education sector has seen a huge shift in its teaching approach over the past couple of years, but these changes have come with multiple benefits, especially when it comes to nursing education.