Crucial Elements of a Great Kitchen Design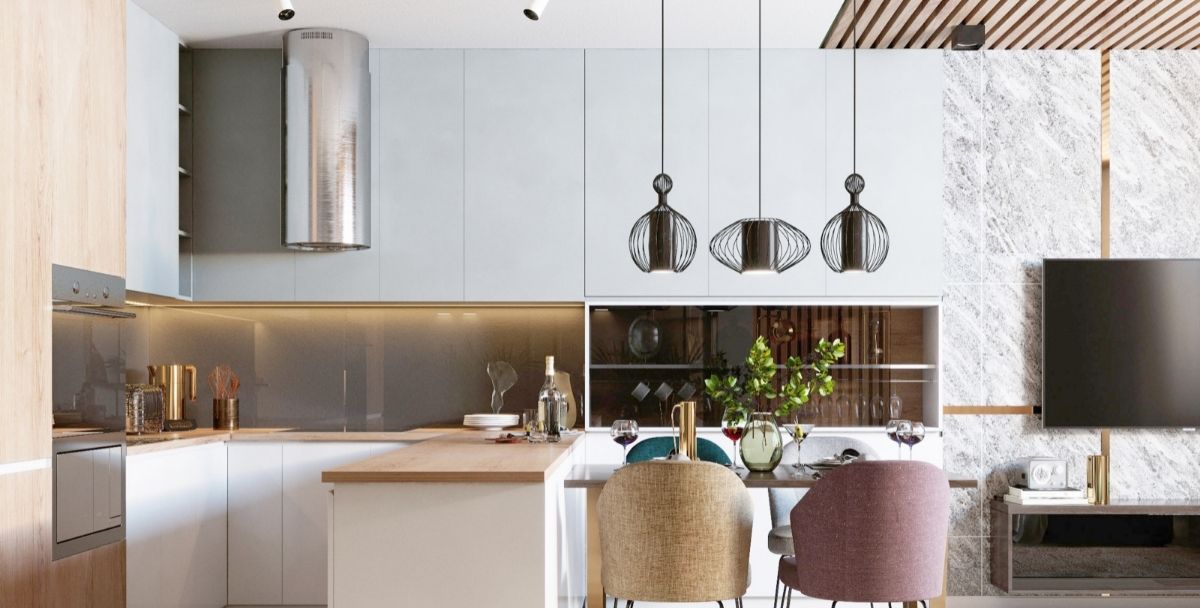 If you are creating a new kitchen (whether you are a designer or a homeowner) there is no doubt that getting the initial design spot on is important. Without having a clear plan in place, it is a lot less likely that you will be able to solidify all of the different elements in a way that makes good sense. There are a number of different elements that can all play their part in the design of a great kitchen, and the following blog post is going to look closer at exactly what these are. This way, you can help to make it a lot more likely that everything is going to go according to plan and a lot less likely that anything will be overlooked for any reason. Taking this into account, here are a few of the crucial elements of a great kitchen design that you need to add to the list.
A Clear Initial Vision
First of all, you need to have a clear and solid vision of what you are attempting to create in the first place. Without this, it is going to be much harder to move forward in the way that you would otherwise like to. Therefore, you should aim to be imaginative to begin with, but you also need to combine this with a sense of practicality which ensures that you do not get carried away with yourself. In terms of the creation of this vision, there is no doubt that the right software can prove to be highly useful. Therefore, you should experiment with the different programs until you have one that you are comfortable using, as well as one that has all of the range of features that will help when it comes to bringing a vision to life. 
The Perfect Floor Plan
The floor plan is going to act as the canvas from which the rest of the kitchen is going to be painted. Therefore, without getting this right straight away, you can easily end up in a situation in which you seriously struggle to make sure that the finished thing is what you imagined it to be. So, you should take the time to plan out all of the different elements – ensuring that you think about everything from the major appliances and how they are all going to fit to ensure that you are actually able to get enough light into the space successfully. The layout is going to be largely determined by the actual shape of the room, and there is no point in trying to do too much if it is simply not going to work in the way that you had otherwise hoped that it would.
The Positioning of the Work Triangle
One of the main elements that has been long considered a crucial part of the design of any great kitchen is the so-called 'work triangle'. What does this actually refer to? Well, there are three main items in any kitchen which are the stove, the sink, and the refrigerator. The work triangle refers to the positioning of each in relation to the others, so that you are able to freely move between them. The positioning of the work triangle in a successful manner means that the flow of the kitchen is much better and will function properly as a kitchen – somewhere you are happy to prepare food. You should at least be aiming to ensure that there is nothing blocking the path between these crucial elements. This way, it is much easier to flow from one to the next with the minimum of fuss. 
Ensuring Enough Storage Space
The problem that many people have with the design of a kitchen is that they simply overlook the storage space and ensuring that there is enough of it. If you are not able to work with a whole lot of room, this means working out how your pots and pans can hang up around the area and be easily accessibly in a way that works for you and is not frustrating. If you are lucky enough to have the room for lots of cabinets, it certainly makes sense that all of these are put in right at the initial planning phase rather than attempting to add them in further down the line which can be difficult in terms of what you are actually trying to achieve. 
Including Long-Lasting Appliances
The success or failure of any great kitchen is built firmly around the appliances. So, you want to choose ones that are going to stand the test of time rather than those that will need to be replaced before you know it. Appliances in the modern world tend to be those that rank highly in terms of energy efficiency, so make sure that you are fully aware of what you are putting into the space before you go any further and changes are going to be trickier to make further down the line.
All of these rank amongst some of the most crucial elements of a great kitchen design, and a consideration of each and every one of them makes it much more likely that you are going to create the kind of space that you can be proud of. To begin with, this starts out with a strong initial vision. Further down the line, you should then be creating the kind of floor plan that incorporates all of the different elements in a way that is successful. Only then can you move onto ensuring that the work triangle is working as effectively as you would like it to be. However, this does not mean some of the more crucial elements should be forgotten about such as getting enough storage space in there and including the type of appliances that are going to stand the test of time rather than simply losing functionality sooner rather than later. Ultimately, refining your vision at this early stage is the best practice and can really make all the difference in the creation of something special – whether you are a designer finishing off a project or you are someone who is designing their dream kitchen from scratch.