Eight Proven Ways To Grow the Average Order Value of Your Online Store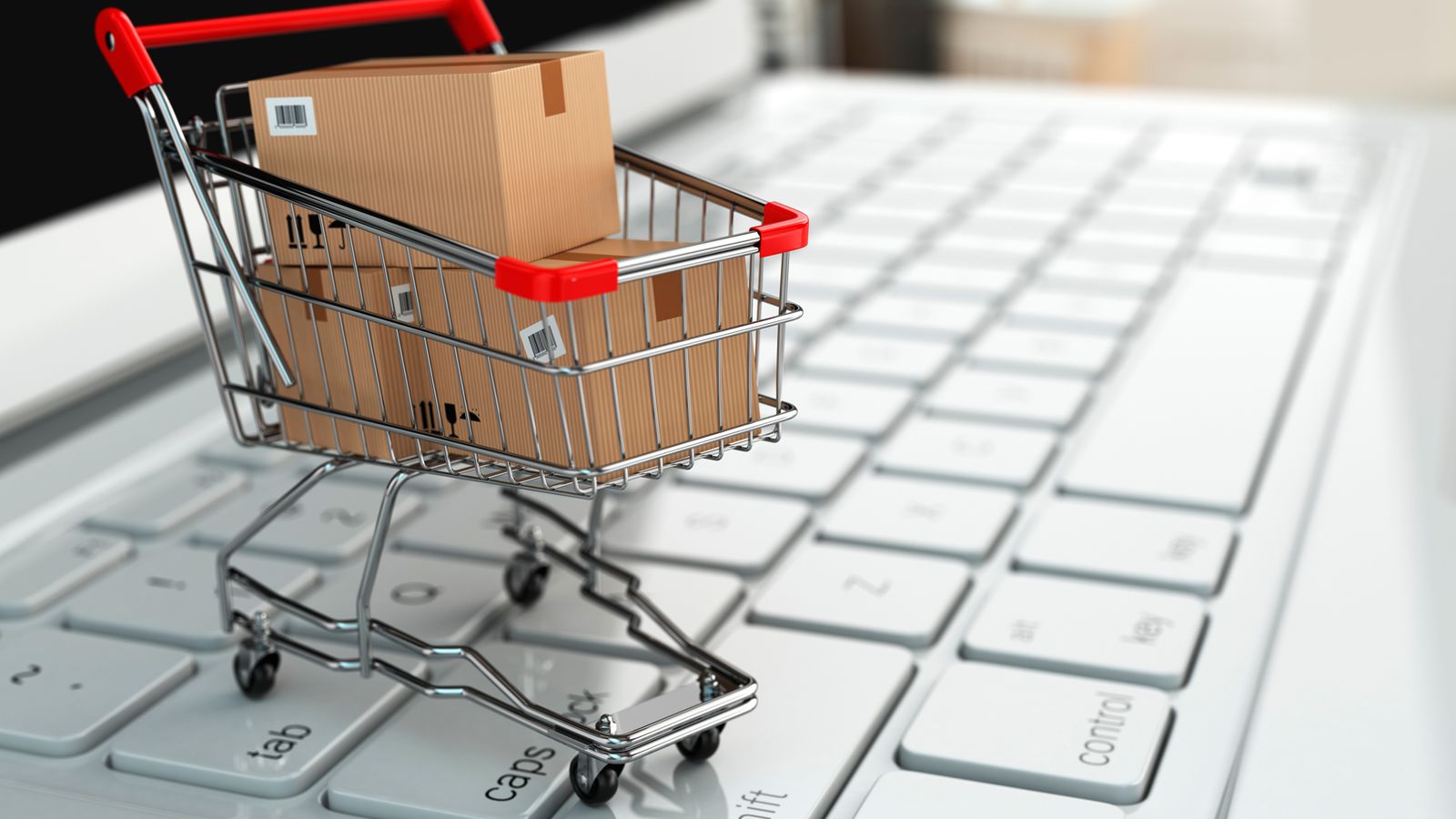 Do you pay attention to your Shopify store's sales and marketing metrics as an eCommerce business owner? We suggest very strongly that you do it all the time. Plus, you should do it consciously and consistently. You must track your eCommerce sales and marketing metrics. 
This way you can keep track of your Average Order Value and, consequently, you can make improvements as you go along with your daily operation. 
Although having an AOV that's not very high is not an indication that your eCommerce store isn't making progress, it signifies that you are somehow not grabbing all the profits that are ready for the taking. It also means you are not doing everything you can to grow your online store.
To assist you in amplifying the Average Order Value of your online store, we sat down to write this piece for you. It's different from the usual post that you see online because:
We went around exploring many online stores (tens of them) to show examples of how this or that technique is used in real-life situations.

We met and talked to eCommerce store owners. In this manner, you get to take an idea from their experiences. Also, you can glean from some of their tips that were based on their journeys and experiences.

We will share some little-known tips that you will hardly find on any other blogs.
Before we move on to the ways on how to improve your AOV, we want to reiterate that the prime benefit of an increase in the average value of online orders is — you get to boost your income level per each successful transaction.
In this blog post, you'll learn what "Average Order Value" is and how to increase it. So, without further ado, let's get started… Shall we?
Know more details about shipping strategy.
 How Can We Define Average Order Value?
Average order value (AOV) is the average money a consumer spends when he/she orders a product from your online store.
Can you calculate AOV? Yes, you can. Here's how: calculate your e-store's average order value by dividing your online store's total revenue by the total orders received in a month, week, year, etc.
That's the formula that's easiest to apply when calculating AOV. Put in mind though that…by using this formula, your cost of marketing efforts will not be included.  
It is an open secret that average order value is one of the important metrics to track the performance of any kind of online business, e-commerce stores included.  
However, if you ask a manager of an eCommerce store what site metrics they're commonly working to improve…they will most likely mention revenue, conversion rates, traffic, etc.An increase in your AOV can enable your business to siphon more profits from your existing customers, in contrast to winning over new customers through paid traffic to your site.
What does this mean? To put it simply, your online business can grow even if you don't invest heavily in marketing and advertising to drive traffic on your website, which is sometimes not even organic. 
In this insightful article, we're sharing eight strategies that you can use on your site to encourage buyers to purchase more. 
Below are ways you can use to grow your store's AOV:
1. Offer up-sells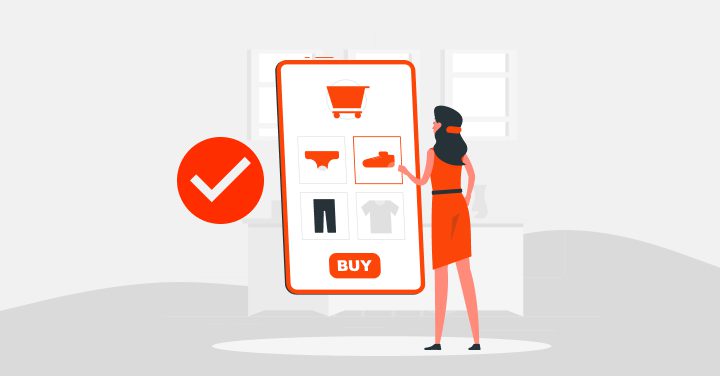 Up-selling is familiar to everyone, but what does it mean, anyway? In plain language, it means promoting a more expensive item with extra features or offering something else with add-ons that are an upgrade from the item you're originally selling. 
But, let's make it crystal clear. In layman's parlance…it simply means — offer them something more expensive. (I don't need to mention that this will ultimately give you more income.)
Similar to cross-selling, up-selling can be utilized on both product pages and at different points during the customer checks out.
Let's pick up a tip from Kooding. The company has a great example. On its product page for $36.99 joggers, many other pants with much higher-quality, and have more features are intentionally promoted. Take note… nothing, not even one pair of these pants for sale has a lower price compared to the ones currently on offer.
2

.

Offer bundles to improve average order value
Offer available items to buy on their own as part of an (attractive) bundle of two or more items, therefore providing a higher value (an added value). Why do this? The primary goal or incentive is generally a much lower combined price compared to the same set of items when you buy them separately.
As an example, Gocase, displays bundles right beside single products on search and category pages. Wise, right? Then the store emphasizes additional discounts if you choose the bundle.  
On product pages, it's a good move to display bundle deals just like what DigitalRev does. The store also points out added savings for buyers who decide to buy bundles as opposed to buying separately. So, it will be a no-brainer to pick the bundle.
Lastly, choosing to go the extra mile, you could mirror Best Buy's style and provide buyers a "bundle creator." This allows consumers to mix and match selected products by themselves, freely. We believe this is such a superb strategy. Giving consumers the freedom to pick products to be included in a bundle is so attractive. 
3. Offer 'FREE SHIPPING'
No doubt about it, one of the fastest ways to grow Average Order Value is to offer a free shipping threshold.
As an example, offer free shipping on all purchases over $80. Upon getting your average order value, add 30% on top of it. Specifically, if your average order value is $100, with the 30% increase, it easily becomes $130.
Set this new number as your free shipping threshold. For example, free shipping on all orders over $130. Based on his experience… Aaron Zakowski, a Saas and E-commerce expert, found out that a 30% increase (compared to other thresholds) on your AOV works best as a free shipping threshold. 
To explain this further, something lower than 30% won't work well for your numbers. While 35% is too high a percentage for most buyers.
We learned something (a great trick) from a popular entrepreneur too. (This one helps a lot too): adding a notification when consumers check out and their purchase incidentally doesn't add up to the free shipping threshold. 
By adding notification, you'll help to increase the average order value. You can easily do this by using apps from the Shopify App Store. 
4. Give Product Discounts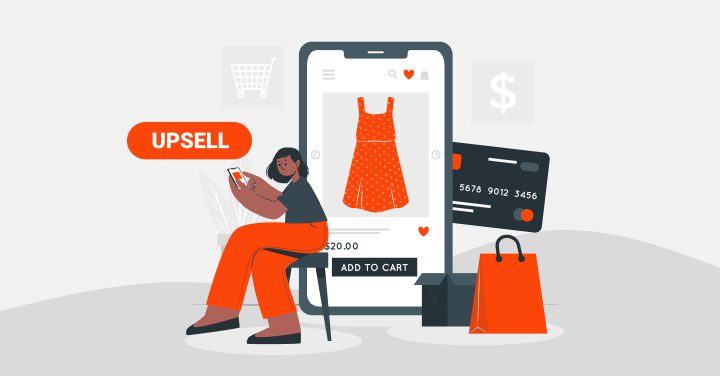 This seems counterintuitive–but providing discounts to your customers can help increase your average order value. But, you must remember, when offering discounts, be sure to require a minimum spend. For example, get a $10 discount when you spend $80 or more.
Some brands apply volume discounts. How does it go? It's like this: when a specific order value reaches a certain bracket it will result in a specific discount.
 For example, get $10 off when you spend $80, get $15 off when you spend $110 and get $25 off when you spend $170 or more. Simple.
5. Opt For An Analytical Approach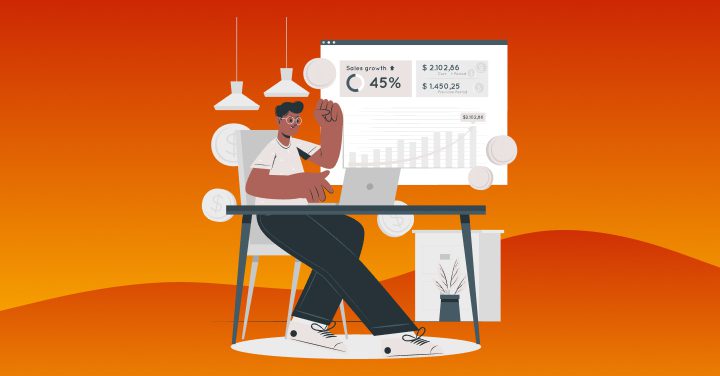 According to Dennis Moons of Store Growers, "Instead of starting with a tool or tactic, do your homework first."
"First, look at your top-selling products and dig a little deeper. Why do customers buy them? How do they use them? What's stopping them from being successful with them? Next, explore how additional products, higher quantities, or a subscription can help them with that."
Robert Rand of JetRails added this piece of advice: "Remember that, like Conversion Rate Optimization, optimizing your AOV is not about one single website update.
 If you're serious about a high AOV, you need to review your metrics on an ongoing basis and look at factors from shipping options, to loading speeds, to merchandising."
G2's Deirdre O'Donoghue understands that it's tempting to test or try all the tactics you encounter everywhere to increase the average order value. However, the G2 officer recommends applying a logical tactic instead.
"For example, try segmenting your customers based on the amount they spend, and then target customers who spend less with cross-selling and those who spend more with customer loyalty programs. If this doesn't work, then move onto another method like free shipping."
As a word of warning, he said, "Never implement all the tactics at once because it will be more difficult to analyze what method is raising your AOV."
6. Use Web Design to Highlight Higher Priced Plans
According to Casey Hill of Bonjoro, "For many businesses, the most effective way to increase AOV, is to present the purchase options in a way that highlights your higher dollar value options." Hill further explained how businesses offer three pricing tiers. However, they usually like to sell more of the mid and high tiers.
To make this happen, Casey Hill elaborated, "You want the visual aesthetic of your website to highlight those choices, both in terms of colors/layout and in terms of verbiage."
7. Provide Suggestions and Recommendations
About 50 percent of the buyers in an online store, head straight to search for the product that aroused their interest, in the first place. This results in a smaller cart value and a much lower AOV.
Moreover, instead of distracting them from the product that interests them, why don't you pin them down to the targeted item recommendations? This is a wise move if you ask our opinion.
You can achieve this in two ways;
a. By Adding Product Recommendation To Your Product & Cart Pages
This can be done by highlighting your popular products, adding social proof, and displaying the section 'Customer Also Purchased/Viewed'
b. By Recommending Complementary Products
Lead consumers to products that complement their purchased articles or items they're viewing. For instance, if your customer has purchased a scarf, you might show them a hat to complement their scarf.  
This technique might make your customer purchase everything you are offering. Gathering a complete look for the customers lightens them up, or to put it simply, it makes the shopping task easier for them.  
8. Intensify the pressure with other buyers
We know you have experienced this: you were thinking whether to buy or not and then you were prompted and had the urge to purchase when you observed that customers other than you were checking the same product. The hospitality and accommodation industries are known for using this tactic. 
They usually encourage people to swiftly book by displaying droves of other customers who recently landed on the site.
When brands of e-commerce businesses are low in stock of a particular item, it's a clever move to show consumers/people how many individuals have visited the product page recently. 
They also show how many products you still have in stock. When consumers discover that they may have missed out on certain items, they will be more likely to buy. 
Exposing them to a sense of urgency may be a wonderful tactic to utilize during very busy shopping seasons or when stores are doing their best to clear out stock.
This kind of pressure is a good way to motivate people for an initial buy and to increase AOV when consumers are checking many items.
Conclusion
These eight techniques have been tested through the years and are being used by many successful Shopify store owners. By presenting them to you, we hope that once you apply them and use them effectively in your online operations, you will increase your AOV, thereby increasing your sales volume too. 
Lastly, reach out to us when you have finally utilized them and which led you to achieve your sales goals. We love hearing stories like this.