Which Poker Games Give You a Better Chance as A Beginner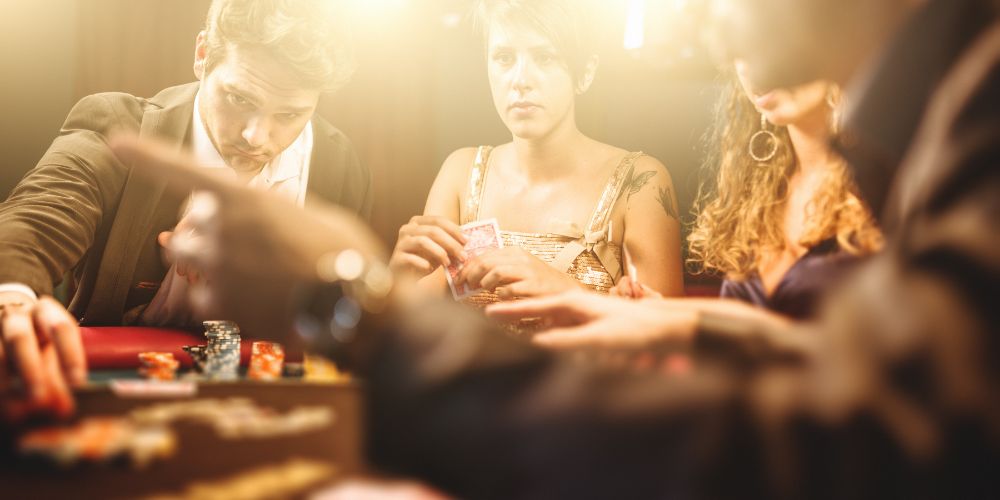 Poker is the most popular card game in the world, with millions of players. However, despite being such a popular game, many people don't realize that there are lots of different types. Poker has been around for hundreds of years, and in the early days, it was very different from how it's played now. Over the years, new variations and rules have been created, leading to new versions of poker.
Each version of poker is different, and some are better suited to beginners than others. If you want to play poker, have fun, and improve, you should probably start out with a game that's slightly easier to learn. Here are some of the most popular poker games for beginners.
Texas Hold 'Em
Texas Hold 'Em is the most common type of poker and the most popular. Because you can find it anywhere and everywhere, it's usually one of the first options that new players take. You'll want to eventually learn the rules and play Texas Hold 'Em, so it makes the most sense to start here. However, one thing to note is that it can be difficult to learn if you're a complete beginner who's never even played a card game before.
Although it's tempting to jump straight into playing online poker and get into Texas Hold 'Em, it's challenging if you're playing for the first time. You want to start off your poker journey relatively gently, as losing often might discourage you and make it harder to learn. For that reason, it's normally recommended to avoid playing online, at least for now. The world of online poker is very competitive. Dealing with a high level of competition is usually best avoided when you're new.. 
Three Card Poker
If you want a slightly easier introduction to the world of poker, three-card poker is one of the best options. This game is played against a dealer rather than against other players, which means it's a bit less competitive. This gives you more time to play at your own pace, learning the rules gradually. Although the game is different from Texas Hold 'Em, some of the strategies are the same, so you'll still be learning a useful skill.
In three-card poker, you place a bet before you're dealt three cards, and the dealer is dealt three too. All cards are dealt face down, but you'll be able to check your hand before deciding whether or not to raise the bet. If you fold, the dealer keeps your initial bet, and if you raise, you'll reveal your cards. You win the bet by beating the dealer, with hand rankings available to view in the game information.
Casino Hold 'Em
Casino Hold 'Em is a cross between three-card poker and Texas Hold 'Em, allowing you to play with classic Texas Hold 'Em rules but against the casino dealer. Like the three-card version, the fact that you play against a dealer makes it much easier to learn for new players. The advantage here is that the game plays out similarly to Texas Hold 'Em, making it a great start to your poker journey as a beginner.
In this game, you start with an ante bet before being dealt two cards. The dealer also receives their cards face down before the community cards are dealt. You can then decide to raise the bet or fold, depending on how strong your hand is. The hand rankings are the same as in Texas Hold 'Em, so you'll be able to learn these effectively here.
Omaha Poker
Omaha poker shares a lot of similarities to Texas Hold 'Em, although there is one key difference. Instead of being dealt two hole cards, each player receives four cards at the start of the game. This means there are a lot more hand possibilities for each player, creating more opportunities for strategy, bluffing and exciting play. There are other versions of Omaha poker, too, including the hi-lo variant. In this version of the game, the highest-ranking hand and the lowest ranking hand can both win a share of the pot, meaning that players have more incentive to stay in the game until the showdown.