3 Potential Busts From The 2020 NBA Draft
Every draft dating back to the beginning of time features a mistake. An injury, a bad recommendation, or just taking a chance and it didn't work out, we always see a bad pick from the NBA draft. From Anthony Bennett to HasheemThabeet to Kwame Brown for those of you who are older, a bust is bound to happen.
For most NBA front offices, their franchise is trying to not add their name to the long-running book of prospects that turn into a bust. With that said, there will be a team that takes a risk on a "boom-or-bust" player. It's time to sort out the players who could make front-office management workers look like second-guessers.
Skrill casinos accept the e-commerce payment system formerly known as Moneybookers. They allow money transfers over the internet, specializing mainly in …
James Wiseman-Memphis (Center)
One could easily make and get their money back on this bet. By making a deposit with skrill at casinos, an average fan can bet that this once rumored No. 1 overall pick will bust. Wiseman was the No. 1 recruit from the 2019 recruiting class as a five-star seven-footer. However, Wiseman played just three career games in college, and displayed hope by averaging 19.7 points, 10.7 rebounds, and 3.0 blocks per game, while shooting 76.9% from the field. That's solid and all, but it wasn't against any team in the conference.
Wiseman has a weak shooting range and being a pure athlete only gets you so far in the NBA. He can't create offense for himself and in an NBA that relies on outside shooting, you have to be able to stretch the floor. Wiseman seems like the next Nerlens Noel, somebody that can only play inside and give a team 10 minutes of big man time. Wiseman is projected to go in the top-3 of the draft, but it could be a mistake.
Precious Achiuwa-Memphis (PF)
We're really not trying to slander the Memphis basketball program because if Wiseman and Achiuwa played together all season, Memphis might have been a Final Four contender. However, that is all Achiuwa is going to be is a very good college basketball player. In 31 games last year, Achiuwa averaged 15.8 points, 10.8 rebounds, 1.9 blocks, and shot 49.3% from the field. His three point percentage (32.5%) is a glaring concern and he just doesn't seem like a real offensive threat at the next level.
Achiuwa has drawn comparisons to Kenneth Faried, who fizzled out of the league by the age of 26. Faried has a strong start to his career in his first four seasons with the Denver Nuggets, averaging close to 12 points and 8.5 rebounds per game, but Faried is out of the league at age 30. Achiuwa's numbers were inflated because Wiseman didn't play, so it's hard to tell if he truly is a first-round talent.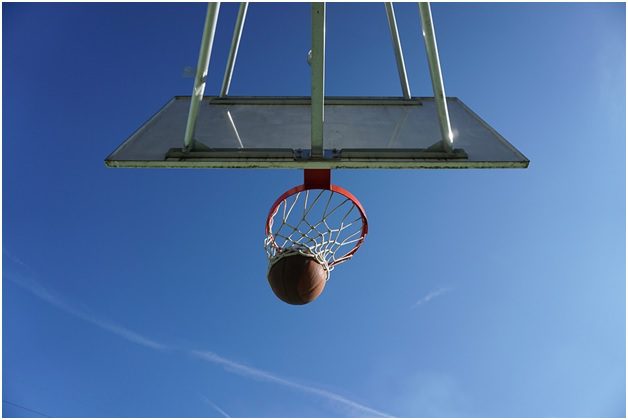 Cole Anthony-North Carolina (SG)
Cole Anthony has Cameron Payne written all over him. An undersized guard that can shoot outside proves to be a front runner for the "boom or bust" award. In two seasons, Payne averaged 20.2 points, 6.2 assists, and shot 37% from three-point range. Payne was 6-foot-2 and 180 pounds before he was taken in the first round with the No. 14 overall pick. In his five year career, Payne has averaged 6.2 points and 2.5 assists per game.
Anthony is 6-foot-3 and close to 190 pounds, and has similar numbers. Anthony averaged 18.5 points per game to go with 4.0 assists. Granted, Payne played in the Ohio Valley Conference, but this North Carolina team from last year was bad. The team's 14-19 record and 6-14 mark in the ACC was the worst finish in Roy Williams' career at UNC. Anthony could be a key role player, but all the signs point to him busting out.