6 Reasons You Need to Opt for a Career in Financial Services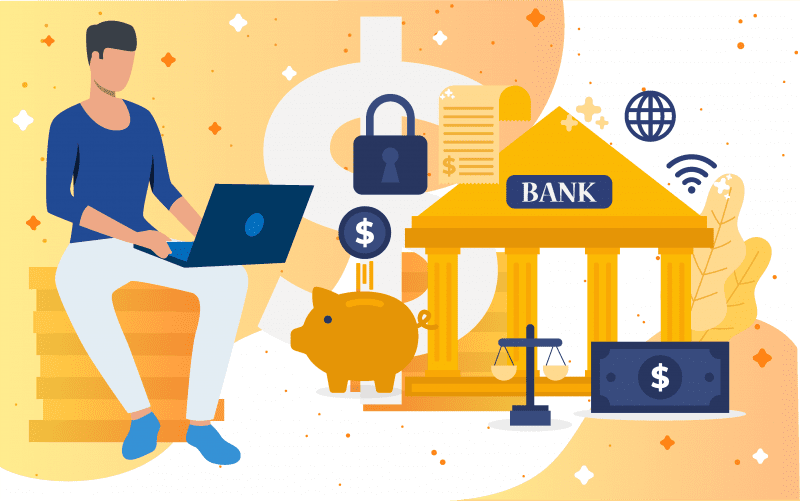 When it comes to selecting the best career, there are a lot of things that run into the mind. All you need to do is to focus and understand what you want from your job. A career in finance is one of the booming industries these days. Let's have a look at the reasons that can justify building a career in financial services.
There are several reasons why you would want to work in such a dynamic and fascinating industry. Not just when it comes to job options but also when it comes to places, the alternatives are unlimited.
Companies are growing into new and fascinating parts of the world, resulting in a significant need for financial specialists. You may open the door to hundreds of new options by pursuing a career in finance, even locations you may not have imagined migrating to.
Looking for a place where you can kick start your journey, then you must enroll in financial services certification initiated by Imarticus in collaboration with IIM L as it has the best faculty to teach the students with professional knowledge. 
It's a fast-paced industry.
One of the most forward-thinking sectors in the world is finance. It's a dynamic industry that's always changing and expanding. The sector is developing in a fresh, more interesting path as a result of the entrance of new markets, new regulations and legislation, new technology, and a more globalized finance market.
Finance positions now demand greater technological abilities as a result of these exciting changes, and the competition for these creative and tech-savvy applicants is fiercer than ever.
It's thrilling, difficult, and fast-paced.
The financial business moves at a breakneck speed, and as a finance applicant, it's critical that you appreciate working at a quicker pace. Many people who work in finance like the variety of problems they confront on a daily basis.
Almost every financial position necessitates problem-solving abilities, and part of your daily responsibilities may include resolving difficult issues for large or small businesses. A career in finance is for you if you thrive on this sort of work in a fast-paced setting.
There is always room for improvement.
Finance is the job for you if you want a career with obvious advancement paths. It gets easier to map out your career and pick which path you want to take after you have some experience under your belt.
It's safe to say that one of the best things about pursuing a career in finance is that there are always possibilities to develop and flourish, no matter where you start. Whether you end up in marketing or investment banking is irrelevant. There will always be obvious advancement pathways in law, accounting, or any other field.
One of the most secure professions
As the global financial industry increases, so does the number and sorts of jobs accessible to finance graduates and professionals. If you study finance and seek a career in this exciting sector, you will be entering an industry with a big recruiting volume and endless job opportunities.
The financial employment market is growing, and businesses are recruiting in record numbers. As a consequence, the large number of Finance candidates and graduates looking for jobs in the area should never scare you. Despite the fact that they may be your rivals, finance possibilities are in great demand.
There are several professional routes and possibilities available.
You will be able to pick from a range of job pathways if you study finance or a finance-related degree, including Retail Banking, Investment, Financial Services, Law, and more. It's possible that you'll wind up in the game sector.
There are opportunities all across the world.
Unlike some other businesses, the financial industry will always have a great demand for humans. Finance specialists are needed by businesses, and these professionals must be able to communicate effectively with clients and coworkers.
Because businesses are expanding globally, the demand for financial experts with good communication skills is increasing at a quicker rate than ever before. Multilingual individuals are highly sought after by businesses in terms of communication.
You may improve your capacity to communicate with clients from all over the world simply by learning a new language. And, because finance is a worldwide industry, this degree of communication is extremely important.
Conclusion
These are just a few of the reasons why you should choose a career in finance; there are a plethora of other reasons to join such a dynamic business. Still confused, then get in touch with Imarticus today. Imarticus in collaboration with IIM L and is all set to help you give wings to your career.
Our best advice is to go for it and get your desired finance career immediately, so you can start reaping the benefits of working in this wonderful field.