The Complete Reviews of Quntis 65W USB C Charger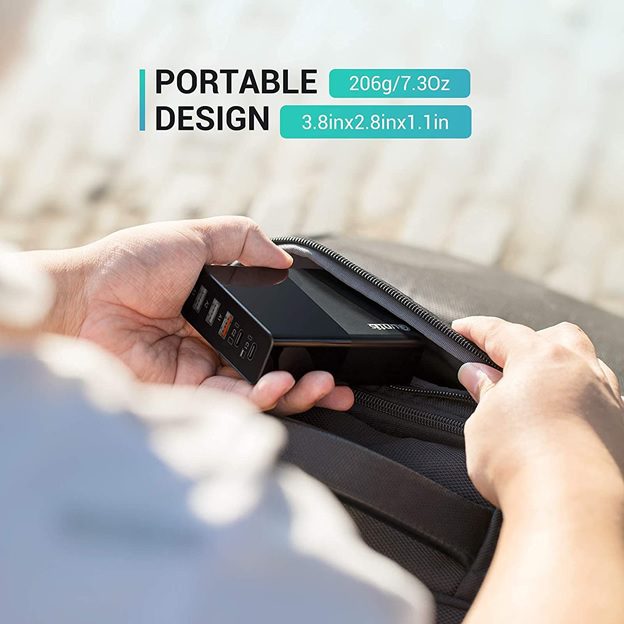 Are you looking for a portable USB power station? There are various USB chargers available in the market. But when it comes to top-notch quality and reliability, you have to choose Quntis. What's so special about this brand?
Well, you will get your answer in this review as we are going to cover to features of the Quntis 65W C portable charger. So, you can buy this advanced gadget. In fact, you will get 10% off with coupon code KNWV4T96 which is valid until 31st December 2021.
Best Features of Quntis USB Charger
As we mentioned above, this Quntis 65W portable charger comes with some high-quality features. Before you buy this product, make sure to have a look at the following features:
1. Portable Charger
This charger has a 3-layer module structure that is almost 30% smaller than a normal charger. Moreover, you can carry it in a pocket as the power line and detachable stand are suitable. This is why this 65W charger is the best portable one.
2. Dual Fast Charging
One of the best things about this item is it supports dual fast charging. Quntis USB charger has 2 PD ports with PD 3.0. You can use both of these ports for fast charging your devices. These two ports support up to 65W charging. This charger has 3 USB ports that support QC 3.0 power delivery.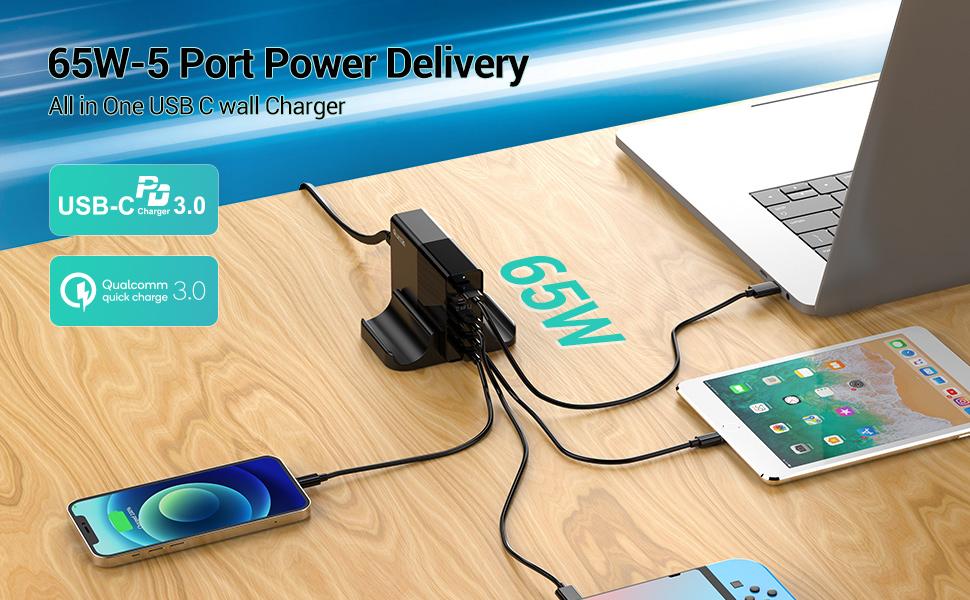 3. Superior Safety
Quntis USB C charger is CE/ETL Certified and comes with in-built premium microchips. In fact, this top-quality charger has in-built multi-protect safety that ensures safe charging. So, you don't have to worry if there're certain events such as over current, short circuits, and overheating.
4. Universal Compatibility
The best thing about Quntis portable charger is compatible with multiple devices. This item has multiple ports including PD 2.0/3.0, QC 3.0, VOOC, FCP, and SCP with a voltage range of AC 100 to 240V. You can charge various devices such as iPhones, Android phones, MacBook, laptops, and tablets.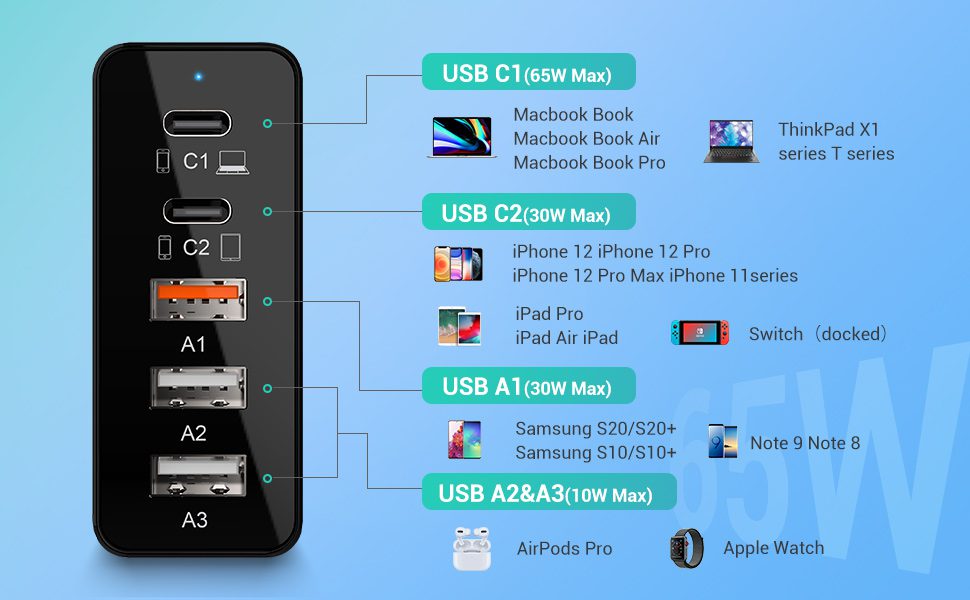 5. Customer Support
As we mentioned above, Quntis is very reliable as they provide good customer support. With this charger, you will get a power cable, a user manual, and base support. This customer support is available 24×7.
Pros:
Quntis 65W charger has intelligent power allocation which ensures every device is fully charged.
Compatible with all devices such as laptops, MacBook, tablets, iPhones, and more.
Provides 24×7 friendly customer service.
Quntis C charger has a space-saving design.
Provides safe charging with CE/ETL certification.
Cons:
This power station is not suitable for two laptops.
Bottom Line
Finally, you know the top features of this Quntis 65W USB C power station. If you are looking for an all-in-one charger at a reasonable price, this is the ideal one. Moreover, Quntis has been manufacturing high-quality accessories to meet customers' requirements. You can easily purchase this advanced device. For more details, you can check the customer reviews before buying.