Know the Top Benefits of a Two-Wheeler Loan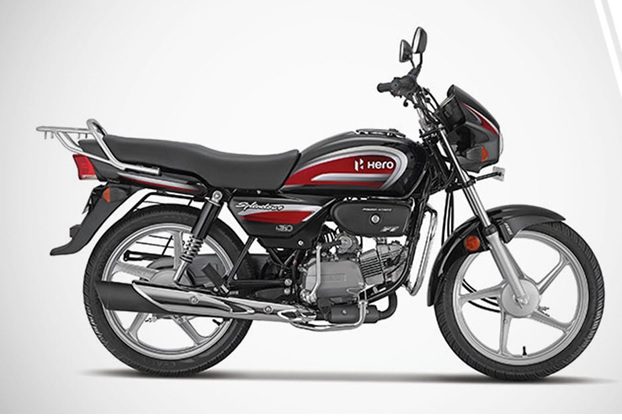 Two-wheelers are among the most preferred modes of transportation for the Indian population. The reason is simple—a low maintenance cost and higher resale value. Unlike a car, scooters and bikes are easier and cheaper to maintain. Nowadays, many financial institutions offer two-wheeler loans at an affordable interest rate. You can easily purchase your dream motorcycle by apply for bike loan online. In addition to improved affordability, there are many more benefits of using a two-wheeler loan.
Advantages of Applying For a Bike Loan 
Reduces Your Burden: The most significant advantage of taking a two-wheeler loan is that you will not have to stretch and accommodate your budget too much to be able to buy a bike. A bike loan enables you to repay the money you owe to the financial institution at an affordable interest rate. Let us assume you want to buy a sporty bike worth Rs 1 lakh. Now in this scenario, would you prefer to spend Rs 1 lakh at one go or pay a few thousand rupees and own the bike while gradually settling the loan amount? The second option is certainly the easier and stress-free option. The two-wheeler loan process makes it lighter on your wallet and allows you to pay a small EMI every month. With an affordable two-wheeler loan, you can easily purchase your dream bike, no matter how expensive it is.
Builds Credibility:If you are applying for a car loan or home loan that involves a large sum of money, your lender may look for strong creditworthiness. Your credit history reflects the summary of your loan and EMI repayment history since your first loan. But unlike home loans, bike loans do not require a huge sum of money as the cost of purchasing a motorbike is much lower. As a result, two-wheeler loans are among the easiest of all loans to repay and it is a good way for young working professionals to get their credit history started.
You Do Not Require a High Income:A typical two-wheeler costs somewhere between Rs 65,000 and Rs 95,000. When you take a loan, the monthly payment appears to be lower due to the cheap vehicle cost. As such, you are not required to have an annual salary that falls within the taxable income level. If you are a salaried individual with an annual income of Rs 2 lakh, you can easily apply for this loan form.
Convenient Process: You can easily apply for bike loan online and it is not a hard process. Nowadays, you do not have to wait in long queues outside your choice of financial institution branch to get your loan approved. Also, you are not required to wait for months for your loan processing. Over the last few years, advancements in the loan approval procedure have shortened the time taken to get a two-wheeler loan approved. All you have to do is visit the website of the lender of your choice, check the eligibility criteria and required documents, fill the online application form along, upload the scanned documents and click the submit button. Once your financial institution verifies the required details, it will disburse the amount to your two-wheeler dealer account.
Additional Benefits: One of the greatest benefits of taking a two-wheeler loan is that they are sanctioned with bike insurance and personal accident insurance. Your two-wheeler loan also covers the additional cost incurred on accessories, registration, and insurance.
Attractive Interest Rates: With the demand for two-wheelers increasing in India, the lenders are offering this loan at an attractive interest rate. The interest rates vary from one lender to the next. However, the interest rate is determined on the basis of many factors such as your income, age, and credit history. If you have a strong profile, the chances of you getting a better loan deal are high.
Flexibility:Whenever you are applying for a two-wheeler loan, your lender provides an option to choose the repayment tenure that is best suited to your budget. The tenure can range from anywhere between 12 months and 48 months. Apart from this, the loan to value ratio of two-wheeler loans is also high. You may find a lender in the market who offers a loan as high as 90% of the bike value. Therefore, before applying for a bike loan, explore the various options to get the best deal.
To Conclude
A bike loan is the best option for those who wish to purchase a dream bike for themselves or their loved ones. You can easily apply for bike loan online. The online application process is simple and hassle-free.