Step By Step Guideline to Start Blogging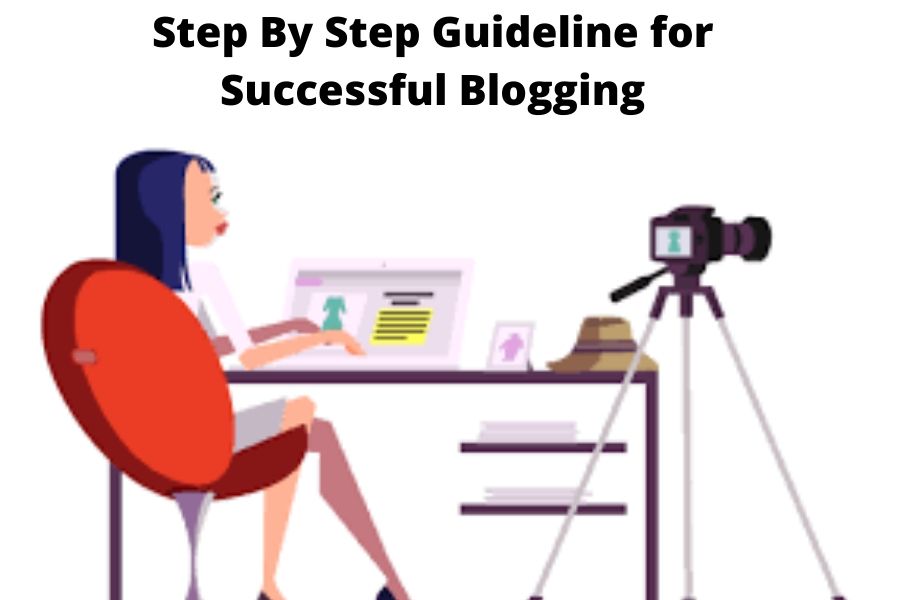 Blogging is a great profession. Blogging Guideline you can earn money from home through blogging and it can be a full-time profession. Blogging can be a passive earning source for you.
Here I am giving step by step guideline for starting a successful blog.
Let's see what you need for starting a successful blog:
Choice the right niche
Knowledge about the niche
Start writing on blogging networks
Guest writing
Ghost writing
Start your own blog
Do digital marketing of your own blog
Do search engine optimization of your blog
Choice the Right Niche
This is the most important and difficult part of starting a blog. If your choice is right, your blog will be successful. If you can't choose the right nicely, your blogging career will be a nightmare for you.
You should choose those niche, that you have some knowledge, so that, you can write by yourself.
When you choose your niche, you have to check its search trends, competition, and CPC.
If the search trend is good that means people like this niche. Competition indicates, how difficult to rank your keywords on the top page. CPC shows how much you can earn money from AdSense.
Knowledge about the Niche
You should have enough knowledge about your niche. You can read blogs and can do research to enriching your knowledge. Rich knowledge will help you to make unique blogs.
Start Writing on the Blogging Networks
At the beginning stage of blogging, you should write on blogging networks like medium, minds, Tumblr, etc. It will help you to create your own followers and build your own blog.
Not only for followers or own blog creation, writing on the blogging networks will improve your writing quality.
Quality articles are very important for getting traffic to your own blog.
Guest Writing
Guest blogging or writing is another great way to build your followers. When you write for another website and their traffic like your niche, they will start to follow you. Not only building followers, but it also can improve your writing skills.
After building your own followers and improving your writing skills, you can start your own blog. It will be very helpful for getting traffic to your blog.
Ghost Writing
Ghostwriting is very important for the income generation of a blogger. You can write for others and get paid, this is called ghostwriting.
When you have enough skills in writing, ghostwriting can be a good income source for you.
You can write articles for others from your home or any convenient places.
Start Your Own Blog
Now it is the perfect time to start your own blog, as you have already got some followers and you can write quality articles.
At the starting time of your own blog, maintain your article publishing time. You can start with one or two articles publish in a week. Gradually you will increase and will make it daily publishing.
You can offer free guest posting opportunity for your blog or can offer author account.
This will help you to get articles regularly.
Start Digital Marketing of Your Own Blog
Digital marketing is very important for getting traffic to your blog. As much traffic you will get, your blog will getting success.
There are many tools is digital marketing. Social media marketing, email marketing, forum posting, directory submission, question answering are popular tools in digital marketing.
All the above options can generate traffic to your blog. If you can provide quality articles, you will get regular readers of your blog by doing digital marketing.
Start Search Engine Optimization
Now time to rank on the top page of the search engines.
As you have published great blogs, your keywords ranking will help you to promote your blogs organically. Organic traffic will help you to build an image of your website.
For getting ranking on the top page of the search engines, you need unique, informative and quality articles. You should build traffic funnels for your blog. Add quality content like infographic, images, video and audio content. Make your blog mobile-friendly. That's it all the above points will help you to get ranking.
You can hire an SEO and Digital Marketing Expert in Bangladesh for ranking your keywords on the top page, so that you can get more organic traffic.
How You Can Earn Money from Blogging
There are many ways to earn money from your blog.
AdSense, affiliate marketing commission, paid guest posts, sponsored articles, sales of eBooks and tutorials.
All the above steps can give you 4 to 5 figure earnings in a month or 6 figures in a year.
End Words
Blogging is a great way of earning passive income. You can consider it as a full-time profession.
For more click here: latest jobs