Top iOS Emulators For PC 2022(Windows And Mac)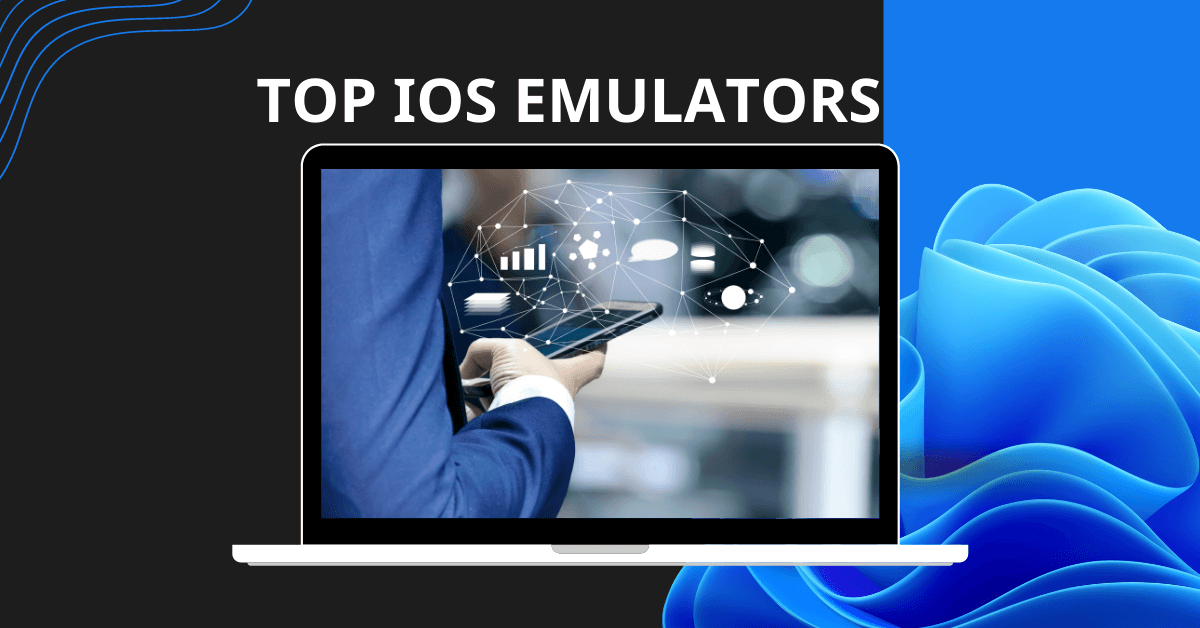 The need for using an iOS emulator is based on the fact that you want to use an iOS-compatible app on your PC. It's not wrong. Many users do it from time to time for fulfilling certain objectives.
With no additional hardware purchase, you can easily copy the behavior of your device. It also provides you the advantage of playing top games like PUBG (depending upon the places where the game is legal) and other online video games as well.
As an iOS app developer, you can also use an emulator to test the software before its use. You can even rectify any malfunction in the app by analyzing the working of your app using an emulator.
The Meaning of an iOS Emulator—What is it all about?
In short, an iOS emulator helps you analyze your iOS-based app even before using it on Mac Devices. You can check its full functions and features on your PC itself either on a laptop or desktop through a reliable emulator.
Though developers can greatly be benefitted from the use of an emulator, even common Mac users can also use it to get maximum help. Some apps are reserved for mobile use only. You can't use all Mac-based apps on your PC—most of them will run on iOS-enabled devices only. You can use emulators to run those apps on a PC and normally run them after proper installation and download.
[Read more: How to Fix Valorant Not Launching Error on PC?]
Differences between iOS Simulator and iOS Emulators for PC
There is a small variation in how iOS emulator and iOS simulator work, but both do nearly the same thing—allow application packages to run on the system.
iOS emulators for PC deceive the programme into functioning on the system and utilising the hardware and storage of the system. They also make it simpler for users to execute all of their system's programmes.
Even while the iOS simulator creates a system-friendly environment for programmes to operate in, there are situations when this does not work well with a number of applications.
Utilization Of Windows Mobile Phone Emulator
Long-Range of Usable Devices: By installing the emulator for that system, iOS emulator for Windows enables users to use a variety of devices with different operating systems on a single device.
Gaming has become simpler: It is now simpler to play games that are only accessible for mobile phones or for iOS across various devices.
People sometimes claim that certain applications lag on their mobile devices but perform perfectly on their desktop or laptop computers. Therefore, you can use emulators to take advantage of your system's design to prevent unwelcome lag for apps that demand expensive hardware.
Why You Should Use an iOS Emulator?
When you wish to play certain Mac-compatible games on your PC
The software tester wants to test an app on a PC first
When you wish to see the replica of your mobile app on PC before the launch
When you wish to rectify and fix any error during the iOS-based app/ software development stage.
Developers prefer using PC for seeing the app's function bigger and wider on big screens.
Play iOS-based games on PC with full view.
A PC is cheaper than costly Mac-OS-based advanced devices and gadgets.
Physical iOS Devices Vs iOS Emulator
Advantages of Using Real Devices
A real device gives you a 100% real environment that an iOS emulator can't provide.
Actual gadgets can take the help of GPS, Bluetooth, and other advanced features to better understand your app.
Real devices work quite faster than any iOS emulators
You can integrate necessary sensors like Gyroscope for actual performance measurement but emulators can help with that.
An emulator uses more energy in the form of exhausting more battery power and memory, real devices can help.
For testing the function of an app during live emails or calls, you need an iPhone or iOS device.
Advantages of Using Emulators
You can't test an app's performance on multiple iOS-based devices.
Testing on real devices can take time in many cases.
You need a lot of resources for real devices while emulators work with minimal resources.
In many cases, the actual device may not be available in the geographical location of your territory, in such cases, emulators are beneficial.
[Read more: How to Fix the "Windows can't communicate with the device or resource" Error?]
Top 10 iOS Emulators in 2022
1. Appetize.io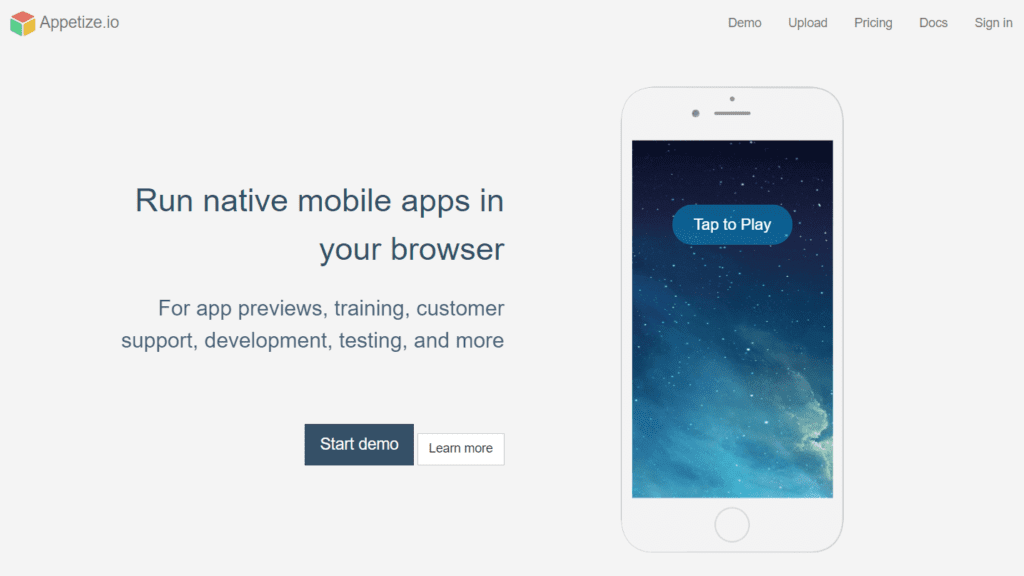 Appetize is an attractive iOS emulator option for its enhanced user-friendliness. Just let your app be submitted online to the emulator's site. It will auto initiate testing the app's efficacy scrutinizing all necessary aspects.
Features and Benefits at a Glance
It can be embedded from anywhere in the world
It is available for testing within a minute
It's always up-to-date inclusive of all necessary features
Get instant technical support.
Price: Basic plan starts at $40 onwards/ Use its free plan for using 99-minutes per month.
Website URL: https://appetize.io/
2. Corellium
It comes as viable iOS emulator for software testers and developers. It offers an attractive user interface for software testing analyzing app features. It works both on Windows and iOS-compatible programs.
Features and Benefits at a Glance
You can use it for personal use
You need specialized knowledge to start operating it
It's slightly costly
Price: $99 per month/ and $295 for 6 months with advanced features.
Website URL: https://www.corellium.com/
3. App.io
In recent times, App. iO has become quite popular among iPhone app developers. It works on various platforms, including Windows OS. You can normally use this iOS emulator for 100% free without any cost. It's simple and easy.
Features and Benefits at a Glance
100% simple and interactive
Once the apk is integrated with the system, it starts working
If you wish to play some iOS games only, do it on App. Io
Price: Absolutely free of cost
Website URL: http://appinstitute.com/apptools/listing/app-io/
4. LambdaTest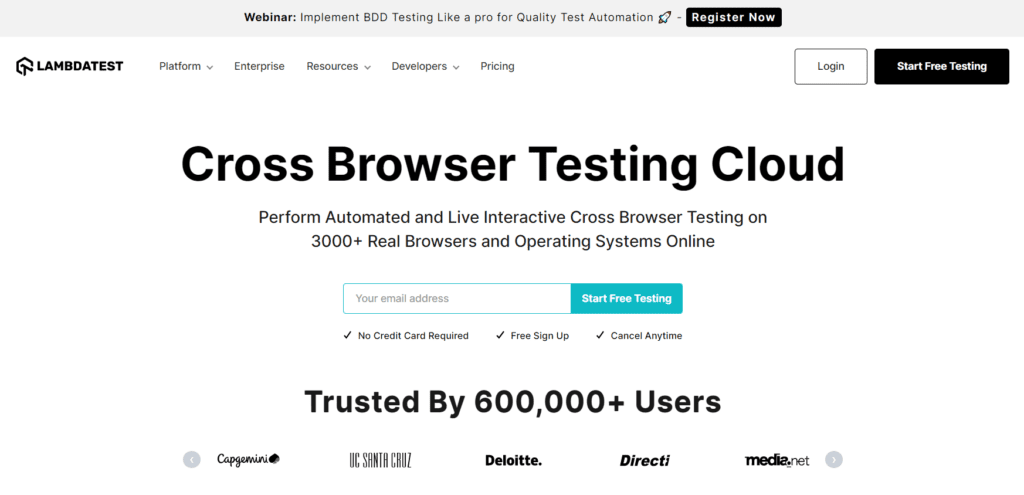 LambdaTest is one of the best software testing platforms especially when you wish to develop an iOS-compatible app. You can test the working of your soon-to-be-launched app on this emulator for maximum benefits. The emulator is managed by a community, including professional developers and tech-savvy people.
Features and Benefits at a Glance
Easy interface; even a layman can handle its operation.
Just a single click and your app will be uploaded within a few seconds
Test any iOS-based app or software irrespective of the device for which you are launching it.
Get access to its geolocation tagging and live debugging option.
Price: Free for a lifetime
Website URL: https://www.lambdatest.com/
[Read more: How to Fix Fallout 4 Won't Start Error?]
5. MobiOne Studios
First thing first; this emulator is not available anymore for online work. However, you can easily start using the emulator once you download it to your PC. Get your compatible test done for multiple iOS apps or software, including games, antivirus, and other programs.
Features and Benefits
It can run easily on multiple devices without any need for hardware modification.
Cross-platform software testing is possible.
It also provides a notification status system to let the developer know how the app will perform on the client's device.
Price: Not Applicable
Website URL: https://en.freedownloadmanager.org/Windows-PC/MobiOne-Studio.html
6. Smartface
It is a gen-next emulator, which is quite helpful to execute, start and modify iOS apps using your computer. It is fully loaded with all essential features and functions which are necessary for professional app developers. You can use its free version, but the best option would be to subscribe to its paid subscription plan at the earliest.
Features and Benefits at a Glance
Professional developers can use its test plan for free.
It helps to let your iOS-exclusive app run on various OS and systems.
It comes preloaded with plenty of integrated features for advanced users.
Price: Free plan and Paid plans (Contact them on the website for more information)
Website URL: https://smartface.io/
7. TestFlight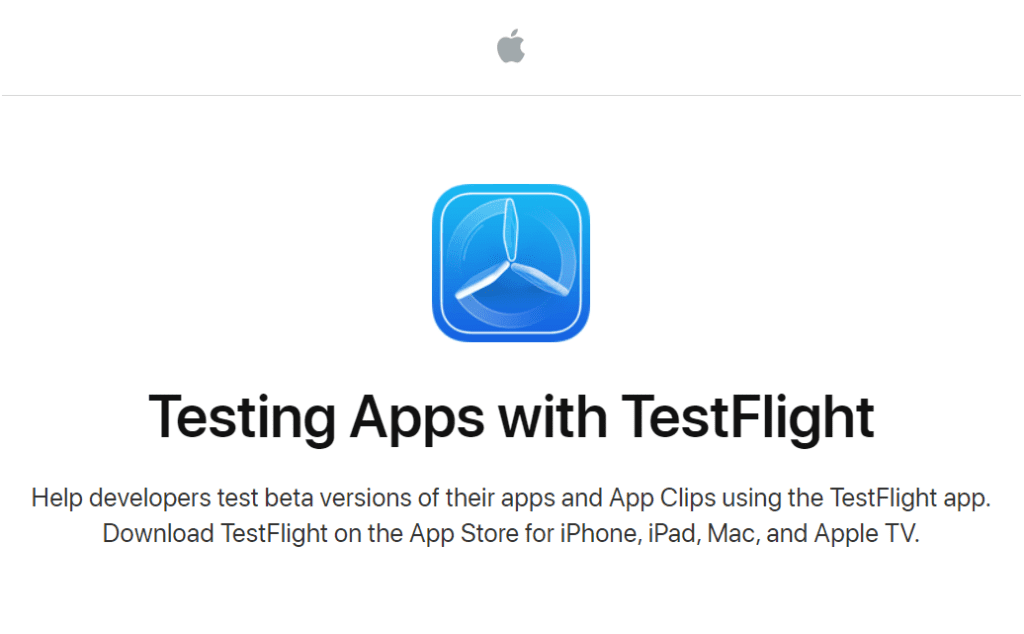 TestFlight is an Apple-owned emulator. Any iOS developer can use it for their needs anytime. It works in tandem with Xamarin as well. It is officially recognized as the most acceptable way of getting apps in their beta stage tested.
Features and Benefits at a Glance
It is fully compatible with iOS, watchOS, and tvOS.
Since it is owned by Apple, it enjoys greater credibility among software testers.
You need an app store distribution profile to use this emulator.
It is available in plenty of languages for global use and acceptability.
It allows for auto-updates and upgradation frequently.
Price: Free for an app developer
Website URL: https://testflight.apple.com/
8. Electric Mobile Studio
It is another beautiful electric mobile studio emulator for iOS apps. It is fully compatible with any Windows/ Mac/ Linux PC. Once you download and install it, you will get a week to make the best use of it.
Features and Benefits at a Glance
Get a full emulation facility for your devices—iPads, iPhones, and others.
You can use a single app on multiple devices through this emulator
It comes with automatic integration of WebKit and Chrome Debugging tools
A hot-key navigation keys facility is available.
Windows users can also use it for their iOS apps
Price: Free and Paid (Download the emulator to know more)
Website URL: http://www.electricplum.com/
9. Remote iOS Simulator for Windows
Remoted iOS Simulator for Windows emulator is a quick option for developers who work on Windows-based computers. Using Windows OS, you can easily get your iOS apps or products tested at any stage of their software development process.
You can obtain it on Xamarin in Visual Studio. It acts as a remote iOS emulator for your Mac-based app but you can use it on Windows to get tested.
Features and Benefits at a Glance
Intuitive toolbar on display.
It also shows a screenshot, home button, lock-setting, and other key features on top.
It also comes with a Touch Id function, a shake gesture, and a rotation option.
Price: Not Available
Website URL: https://developercommunity.visualstudio.com/content/problem/665500/remote-ios-simulator-running-on-pc-vs2019e-renderi.html
10. iPadian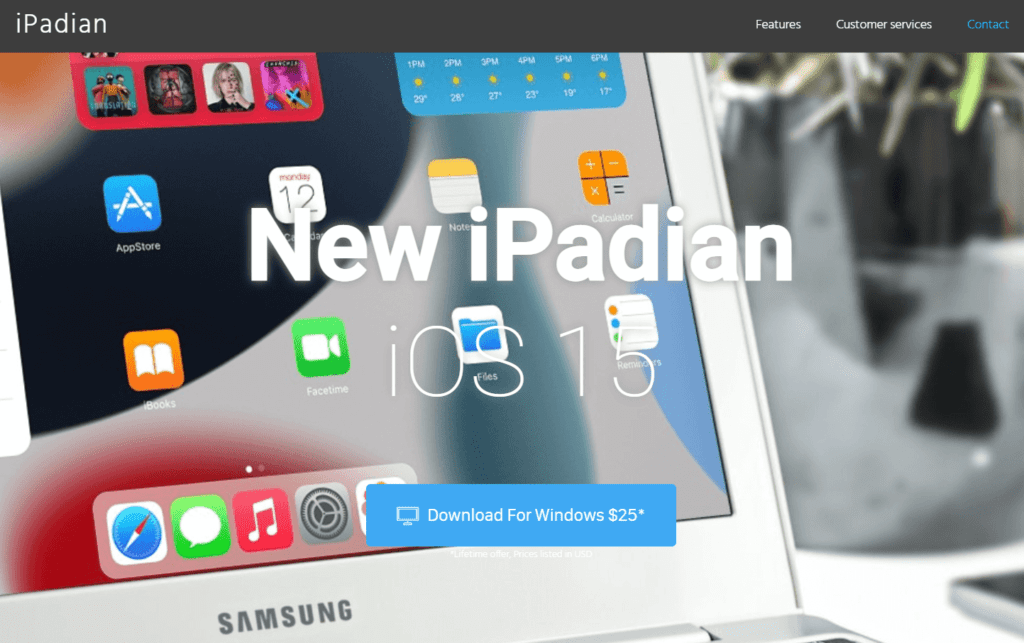 As its name indicates, iPadian is a popular emulator for testing apps on plenty of Mac devices like iPads or iPhones. It means if you are developing a program for iPad, you can get the same beta tested on windows based PC.
Features and Benefits at a Glance
It comes with easy functionality, get your app tested in a few minutes.
It works well with multiple types of iOS applicable to iPads and iPhones.
You can also get plenty of iOS-compatible tools and apps from the emulator's site.
It's ideal for nontechnical people
Both app enthusiasts and career developers can use it.
Price: $25 per purchase
Website URL: https://ipadian.net/
In Conclusion
It's clear now that all Windows-based systems can run iOS apps or specific programs using emulators. If you are tech-savvy, you can easily integrate an emulator into your PC and start enjoying iOS-compatible games and other software. Earlier only developers used emulators for performing certain professional tasks or software testing, but in the last few years, even youngsters have started using emulators to play games or run specialized software.
Now, the use of emulators —for running Android or iOS exclusive programs—has become imperative. Software testing cost on an emulator doesn't even cost a fraction of what you may actually need to invest in buying a new device. However, if you face any problems while using an iOS emulator on your windows, get in touch with a professional software expert for more help on this.
Ideally, you should always have a spare PC for doing such types of experiments. Never try to run an emulator on your workable PC. If anything goes wrong, it won't perform. When in doubt, get your PC checked by a software app immediately.