Using the best video editor software to make a movie about your life or work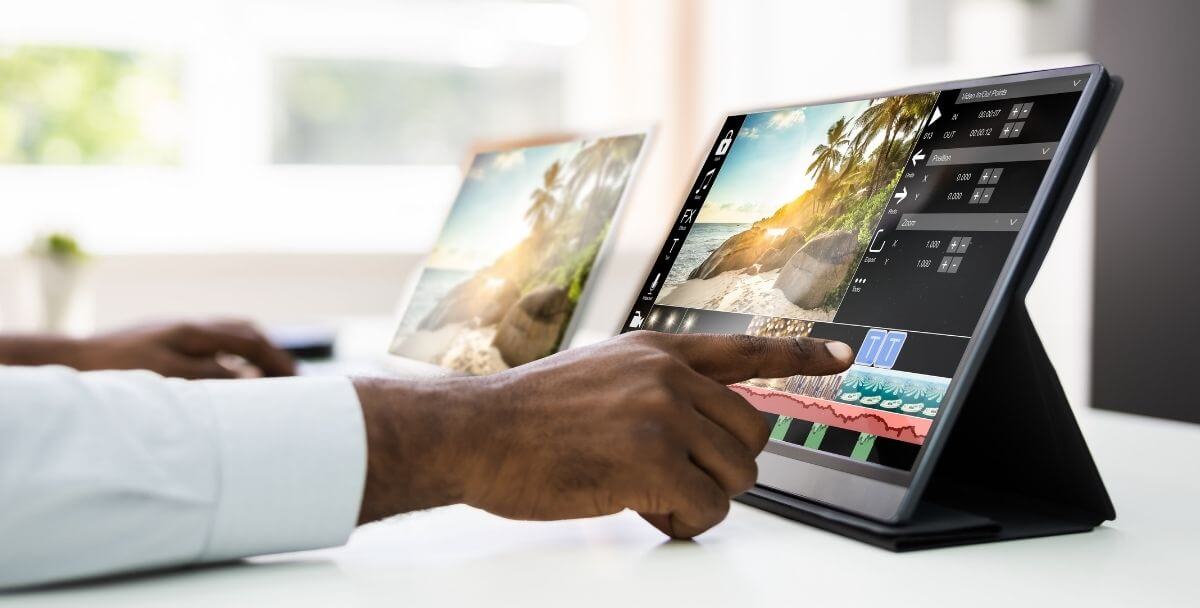 Capturing the best moments of your life on your camera and transforming the same into a meaningful film is indeed remarkable. Right now, everyone wants to be a creator and always looking for the best tools to create videos of their choice. Even on the professional front too; more than 80% of brands and businesses want to create videos for their lead generation purposes if they get access to a user-friendly online free video editor.
68% of Marketers believe videos resonate with the audience well and generate better ROI for the firm. That is why we have been witnessing the constant surge in video creation for both personal and professional use by digital content creators.
How Can Filmora Video Editor Help?
Wondershare Filmora Video Editor is currently rated as the ultimate video editor for your personal and professional video editing / creating purposes.
You can use the software to record the priceless moments of your life or even create a new movie as per your requirements. It offers a simple user interface with attractive features to help you make spectacular videos even without professional video making skills. Several digital media professionals across the globe are using Wondershare video editor for windows.
The film editing software comes with a wide range of benefits and attractive features.
Be it intuitive video display effects, color matches, or motion tracking; Wondershare video editor for mac or windows is the best video editing app for creative people.
Zooming and Panning
Color Grading Presets
Audio Equalizer
Multiple colours matching option
Keyframing
Audio Mixing
Screen recording
Dark Mode
Library Effects
Top 6 Key Audio Visual Effects on Filmora Video Editor
Audio Ducking:
It helps you remove background sound while enhancing the audiovisual quality during dialogue adjustment.
Motion Tracking: Using this feature, you can add any new element to a moving object with or without any transition effect while not disturbing the core elements of the video.
Colour Matching Option: You can easily use the colours of one clip and use the same to another frame and clip without any troubles.
Keyframing: This option helps you customise your animation or video by joining necessary keyframes to adjust position, opacity and scale.
Video Stabilisation: It is a crucial aspect of video creating, which offers you smooth video effects with no shakes or stabilisation issues.
Dark Period: If you prefer working on-screen till late at midnight, launch its dark period to edit your videos without getting harsh to your eyes.
Video making is a creative art. While most people love it, others avoid creating videos altogether because they think it's too hard.
Thanks to the availability of free online video editors, many people are now also trying their hands at creating attractive videos.
Here's a brief guide to help you accomplish your dream of creating your first video on the Wondershare Filmora Video Creator app. 
Step 1: Add Your Files
Launch Filmora Video App on your PC. Go to the 'Import' section and browse your video files. All relevant video files will appear on the left item tray. Simply click a video file twice to select it for editing and get the same on the right preview window for further edits.
Step 2: Video-in-Video Option 
On your first video track, drag and drop a background video. Now, drag another video that you wish to insert above the video. Now, set the video duration and speed as per settings. If you wish to modify the PIP video, do it using the editing options. Click the clip twice to enhance your audiovisual quality using the editing panel.
Step 3: Add New Video Files together
Put a lot of videos together from your media library and arrange them in order one by one. You can remove audio from video clips or even add/ edit background music as per your needs.
Step 4: Advanced Editing and Adding Effects
Make your video more appealing and creative by adding suitable video effects to it. Simply click on the video to go to the editing panel. Apply necessary motion effects, colors, and audio transition to your video. You can even include an image mask to customise the video.
Step 5: Save your video file
Once your video editing process is finished, you can opt for the 'Export' option and share the same across your social media channels. You can also download the video to your system for future use. There is also a 'YouTube' option to help you directly share your videos online on your YouTube channel.
The Final Word 
Creating videos was once considered to be reserved for professionals only. But in the last few years, several video enthusiasts from all walks of life have started making videos using an online video editor.
It takes just a few minutes to start and finish your video projects using the software. You get more than 300 visual effects on the Filmora Wondershare app. Explore all other video creating options like PIP, Face Off, and Jump Cut to make your videos stand out from the rest. Execute your ideas throughout the video and try to be as creative as possible to make enticing videos.