VPN Usage Soars Amid Covid-19 Outbreak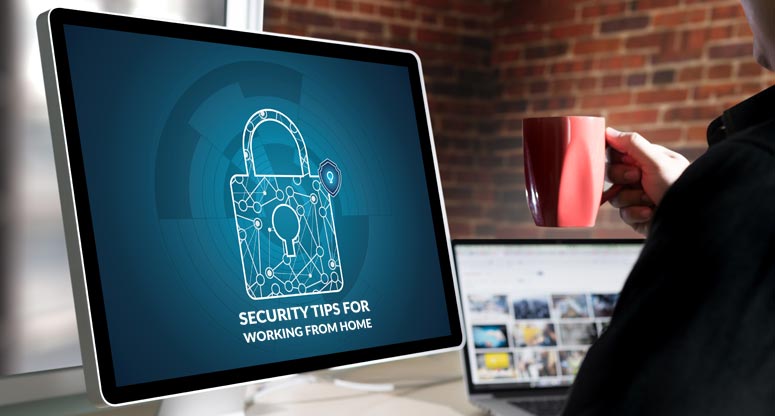 Due to the unprecedented Covid-19 outbreak tech companies are winning due to the increased demand for streaming services from the likes of Netflix, Disney +, etc.
Many users turn to VPNs around the world to access more content than they would be able to see. For example to see US Netflix content you either need to be in the USA or change your IP address location with a VPN.
So how can this be achieved?
A VPN will let a user change their location to pretty much any country in the world or even host dedicated VPN servers for streaming. So you can sit at home and literally transport yourself anywhere.
Big profits
Kape Technologies who own CyberGhost, ZenMate and newly acquired PrivateInternetAccess recently reported a sales update in response to the Covid-19 outbreak:
"As a result of the restrictions being imposed on movement across the globe in response to the COVID-19 pandemic, and an increase in both remote and home working, Kape has seen increased demand for its products. This has been especially apparent within the Group's digital privacy division, and in particular, Kape's VPN offering has experienced increased demand globally but most notably from North America and Europe."
They added, "Demand for Kape's digital privacy products is robust, and the Group is on track to deliver revenues of $120-123 million and Adjusted EBITDA1 of $35-38 million in 2020".
Popular VPN review sites are also likely to be profiting from the increased demand for VPN consumption. One site, in particular,  Comparemyvpn has reported a 300% increase in traffic as people search for the latest VPN reviews, prices, and exclusive deals as a result of being in lockdown.
Best VPN for 2020 lockdown explained
Selecting the best VPN in 2020 is no easy task; there are hundreds to choose from including paid and free VPNs. Our experts have tested the market and done all the hard work for you to ensure we offer only the best VPN 2020 and can get our users exclusive and amazing discounted VPN deals. We have put together the best VPN providers right now during the global Covid19 lockdown.
We have tested a huge range of cheap VPN services to ensure we offer the best value providers without compromising on both user privacy and VPN function requirements. Most of our premium VPN providers offer some exceptionally cheap prices already, with others offering much better rates the longer the term you purchase.
What determines the best VPN for 2020 Covid19 lockdown?
We have reviewed the best VPN providers out there to ensure our users get a superb all-round VPN product based on our strict criteria:
– Strict usage log policies and user-friendly VPN applications that work on all popular internet and mobile devices

– Fast and reliable worldwide servers for both streaming and torrenting

– The ability to successfully unblock geo-restricted content such as Netflix, BBC iPlayer etc.

– Cheap VPN deals that don't compromise on security features

– Excellent money-back guarantee periods and free VPN trials
Entertainment
Streaming content is up there with the biggest reasons as to why people use VPNs and none more so than during the current unprecedented Covid 19 lockdown. We have tested a whole range of premium VPN providers so you can be sure to find an excellent streaming VPN from our expert picks.
Often content is blocked due to geographical or licensing restrictions and this is where a VPN can help! Popular services such as Netflix, BBC iPlayer, Hulu, Disney+, etc can be unlocked via a VPN giving you full access. These VPNs also provide additional user privacy ensuring your IP address is hidden and activity is undetectable by your internet service provider (ISP). This also means you won't face any annoying bandwidth throttling which is useful if you watch a lot of HD content or use media player software such as Kodi.
Finally, the best VPN for streaming will allow users who live in or are visiting countries with high levels of government censorship to access blocked content with full privacy protection.
Privacy
When considering a VPN(Comparemyvpn Privacy), the underlying purpose has to be that your true IP address is securely encrypted and hidden from your internet service provider (ISP). Secondly, most privacy focussed VPN providers offer zero log policies meaning they don't store any user activity themselves. This is important should a law enforcement agency or government request information as they will not have anything to provide. Sadly with the explosion of VPN choices on offer, both with paid for and free VPNs, the above key principles aren't always adhered to. In the worst cases, particularly with free VPNs, the users' privacy can be abused meaning they aren't always protected in the way the VPN has advertised. Others take it one step further by selling user data and profiting from unsuspecting VPN users. Our top 5 best VPNs for privacy use the most advanced security software to mask your IP address and help keep you secure, have the strictest log policies, offer great speeds, and are super easy to use.
A VPN for privacy needs to be extremely secure when it comes to the user's online anonymity and data security as well as offering outstanding zero log policies, DNS leak protection, and the all-important VPN kill switch. Our top recommended VPNs for privacy all offer the following:
– Low or zero log policies

– Military-grade IP encryption to protect your true IP address

– Located in privacy-friendly jurisdictions

– Has enhanced security features such as DNS leak protection and kill switch

– Fast and reliable servers for streaming & torrenting

– Well designed apps with great customer support
We hope this article helps unblock some additional entertainment during the lockdown and protect you from one of the numerous online scams that hackers are currently using to target individuals in lockdown.
Stay safe