8 Ways To Transform Field Service Management For Customer Service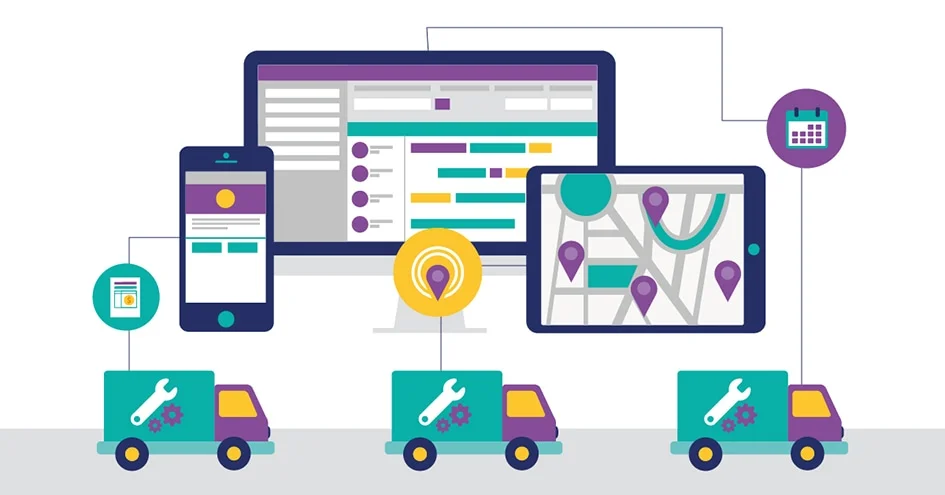 The best way to retain your customers, field service management, in the long run, is to provide them the solutions that make things easier. Whenever a customer purchases your service and finds any flaw in it, then the first interaction happens with a field service technician.
With so many options on the table, it is very crucial for businesses to make the most out of this interaction to create a strong foundation for brand loyalty and to improve customer retention further.
Customer satisfaction is one of the major elements that help a business stand outstandingly among its competitors. By digitally transforming your field service management system, you can effectively boost the satisfaction level of your customers.
With the increasing competition, businesses have understood how important it is to make customers satisfied or else they will move to the competitors. Therefore, they are adapting the best customer service models to meet the needs of their customers.
Transform Field Service Management
To help you thrive in your endeavor of transforming your field service management for better customer service, we are sharing some tips that you can follow:
Optimize your field service management: Route optimization, when combined with schedule optimization, can do wonders for your business. It will help your service technicians to connect with the customers on a real-time basis, and aid customers to know the actual location of the technician and make potential changes to job status if required.
Automating case allocation: By integrating your field service management systems with customer management systems, your staff gains the ability to create a work order directly from the case. For a faster case allocation, you can build criteria around the case like available tools, skill sets, and vicinity.
You can minimize the chances of the late arrival of technicians at the customer's place by taking into account the real-time information when the technicians depart. With less time on the road, technicians will have more time to deliver the best to the clients.
Ask technicians for feedback: Your field technicians are the first representative of your organization, and they are the ones that have direct contact with the customers and know what their actual expectations are. By encouraging, technician feedback regarding customer service practices can help you tailor your services in a way that will increase customer loyalty for you.
Enhance visibility: Put your hands on a software solution that will aid you by connecting the mobile devices of your technicians with your ERP, CRM, and inventories in real-time. This will help the technicians to address the issues of clients more wisely, quickly, and efficiently. With this, the field service guys can close out orders through e-signature and move on to another job more quickly.
Customize customer experience: The best time to deliver service is when a customer needs it. You can add a feature in your field service management system that helps your customers to pick a time that is comfortable for them. Allow the technicians to view the service history of customers so that they can understand the issue of customers in a better way and resolve them accordingly.
Set KPIs: Setting goals act as a backbone for delivering good services to customers. The field service managers must set KPIs for its technicians so that they remain motivated to perform their level best for fulfilling the goals of your business.
Evaluate the performance of technicians frequently: The performance of the technicians and agents should be evaluated frequently so that proper coaching can be provided that will help them to improve their performance.
Build a constant connection: Proactively inform your customer if in case the technician is going to delay due to any reason like traffic, bad weather, or others. By providing the customer the real-time updates, the customer will have the option to change the service time as per his/her availability, which further helps you to save your technician time too.
Once your field service management system is upgraded to improve customer experience, you can easily see your business moving towards success. Improving your field service management can help you to meet your organizational objectives and assists you in keeping your training, optimization, and change management high on the track.