When everything becomes digital, why should workplaces alone stay analog?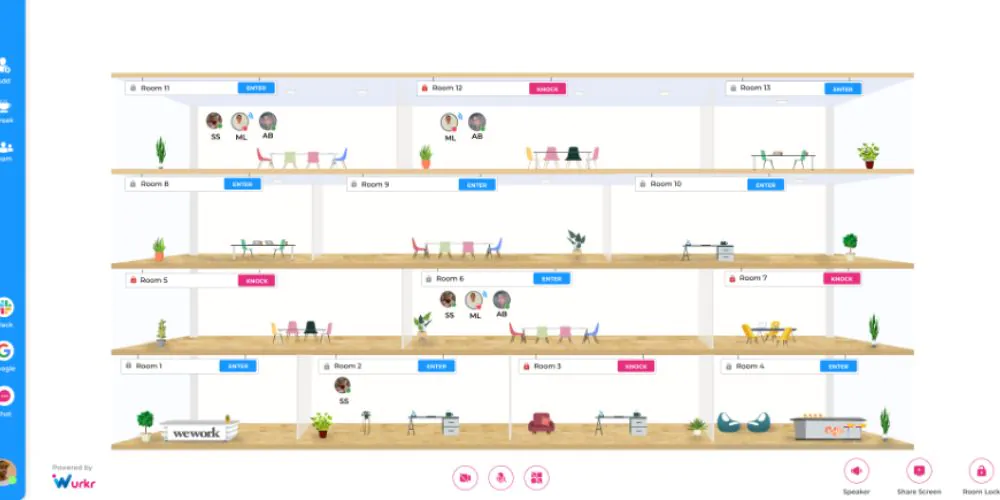 Technology has significantly impacted our career and personal life over the past few years. Due to the excessive use of digital workplace technologies, digital workplace transformation takes place. This phenomenon has fundamentally altered both consumer expectations and operational procedures.
A lot of businesses have already steered flexible work arrangements and employed a large number of remote workers. Because of the pandemic and its associated stay-at-home restrictions, there has been a sharp increase in digital workplace solutions, and several formerly in-office businesses have switched to digital. This shift has drastically increased the importance of technology in the workplace.
Consequently, digital workplace transformation is unfeasible without employing modern technological tools. It is difficult to overlook the value of technology in business as it is now essential to the sustainability of any modern enterprise. Let us examine some of the benefits of digital workplace transformation in detail.
Boosts the competitiveness of your company
Currently, not utilizing cutting-edge technology solutions will make you lag competitively. Because customers these days expect quick responses and incorporating digital workplace technologies will surely help you stay in the competition. This can only be done when you make customer support options like social media, emails, and live chat sessions available.
When you combine these options with tools like artificial intelligence, digitization, and self-aid materials, your customers get the option to select the type of assistance they prefer for a prompt and effective response, improving the experience for customers.
Your customer's satisfaction decides if they will continue indulging in your business or not. If yes, they might recommend you to their acquaintances resulting in a revenue boost.
Digital Workspaces Employ the Best Recruits
Onboarding is not a hassle for businesses that provide a digitalized workplace as they aren't constrained by location.
A digital workplace transformation makes it simple to find competent and trained candidates from anywhere. Moreover, a crucial impact of technology on jobs is that people consider working in remote environments rather than in-office, as this improves flexibility.
In a similar vein, digital workplaces present incredible development opportunities for businesses located in niche markets or sparsely inhabited regions.
Maximizes output and efficacy
Organizations can now quickly boost their output and efficacy because of digital workplace transformation. Digital tools, programmes, and processes allow for the speedy and effective completion of previously laborious and time-intensive processes.
Employees may now concentrate on more crucial duties that produce income and advance the business.
Utilizing management systems and business solutions can also increase the precision and efficacy of organizational tasks because it lowers the possibility of human errors while supplying real-time data insights via reporting tools.
Virtual Offices Reduce Costs
The cost of commercial space is rising as global real estate values continue to surge. In such time, remote working can prove a real economical solution.
Several businesses that have started the transition to a digital workplace have decided to reduce or even get rid of their offices.
The demand for conventional office premises is being further reduced by the growth of open co-working spaces, where businesses can reserve fully furnished meeting rooms.
Wurkr is a company that understands the problem of office premises and builds a virtual workspace that smoothens the process of remote working. Those who understand the use of virtual workspace benefits felt like a magical experience for them. Wurkr is one of them. It provides virtual workspaces that help you stay connected and build a company culture even when your team members are distributed across the globe.
Acquire Accreditation
Technology may aid in conformity and increase the productivity and efficiency of your company as well.
Enormous volumes of critical material from your company and outside systems can be examined, assessed, and stored securely with the aid of digital workplace technologies.
Automation can be used as a compliance tool to automate routine activities that speed up the gathering of documentation, monitoring, and planning of reviews.
Your firm is well placed to identify regulatory issues as you seek to stay current with evolving requirements by making regular use of technologies that carry out these kinds of operations.
Conclusion
Digital workplace transformation is not simply for big companies with international teams, despite what many people think. Even small businesses can benefit from the reduction of training expenses and enhancement of general operations.
The importance of technology in the workplace is extensive and affects practically every department inside a firm, from finance and human resources to marketing and sales.
The profitability of a workplace today depends on the use of technology, but it's equally crucial to maintain that technology to keep things running smoothly and prevent disruptions to daily operations.
Wurkr is one such platform that creates a virtual office where teams gather and collaborate spontaneously, and it also helps you in cultivating a hybrid and remote work environment. It is also integrated with some of google's important applications and slack for smooth office communication.