Essential Features of A Food Delivery App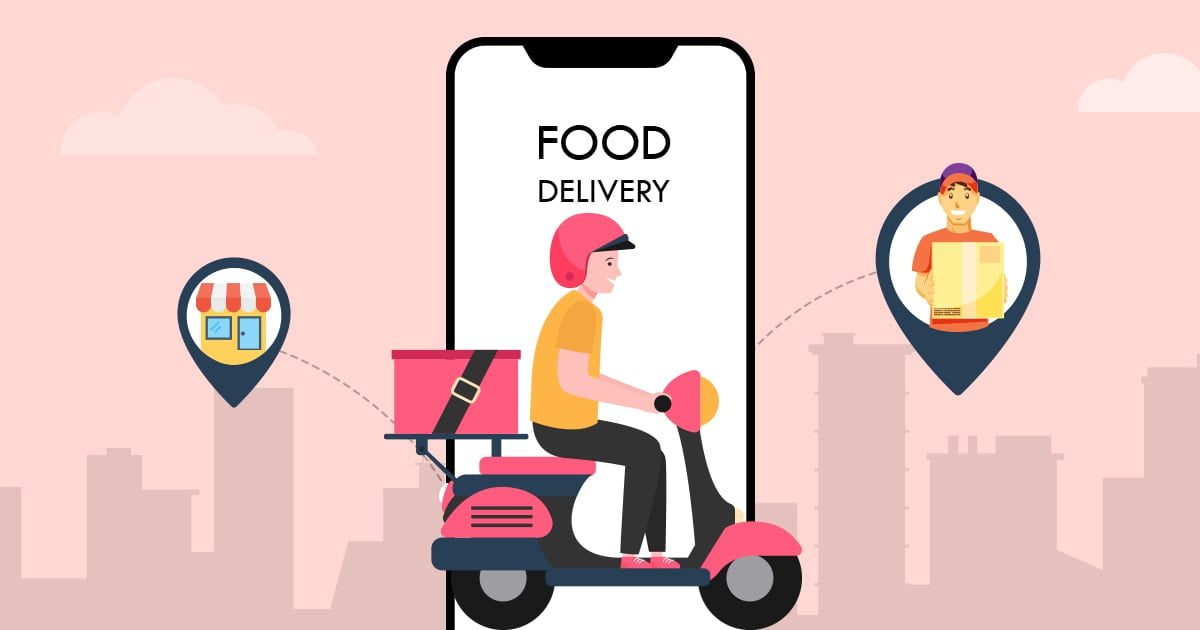 In this digital era, consumer demands are multiplying, and there's always room for innovation and improvement when it comes to mobile apps. Since people hardly have time to spare from their daily chores, they are always on the lookout for instant and practical solutions. A well-desired food delivery app can help tap a vast consumer market and boost a restaurant business's sales.
In this article, we will discuss the essential features a functioning food delivery app should be able to deliver.
Unique Presentation
Clean interface
Easy to operate and understand interface for an ordinary man who doesn't know much about software.
Attractive features
New and unique features that are not offered by others and draw attention at first sight.
Strong options to attract customer
The options offered must be of high value to make the selection for the user hassle-free and time-saving.
Distinct color theme that stands out
The selection of colors makes it easy for users to quickly locate and choose the options they want. Moreover, this feature ensures they stay engaged and aren't diverted elsewhere.
Quick And Responsive
Quick and easy sign up
When signing up a new customer, the leading process should be user-friendly, finishing up in the shortest time to attract more people to join.
Response and feedback
When a customer orders something through a food delivery app, he wants to be able to express his views and offer feedback. So, there should be a positive attitude from the vendor or delivery app owner to encourage them to participate more and help in improving the services for the future.
Dealing with complaints
A customer should always be satisfied, and all his complaints must be entertained fully. This ensures a future response from the user.
Safe And Secure for Customers
Safety first
When it comes to an online delivery system, payments, including other financial transactions, should be encrypted and secure. A solid and secure payment and delivery system builds up a smooth and clear bridge between customer and vendor, encouraging a relationship of trust and loyalty.
Timely and quick delivery
For a food delivery service, timely delivery is of utmost importance. Every order should have a clear timeline, so the user knows exactly when to expect their food. In addition, once a rider has been assigned, the customer should be able to track their location and contact them if there is a delay.
Refund and return policy 
If a customer has a bad experience with the food delivery app, chances are they will not return for a second order. Therefore, the refund and return policy should be accessible and enforceable so that any losses can be minimized on the customer's part. Making sure the customer gets a refund at the earliest in case of any complaints guarantees the app's success.
Delivered as displayed
The foremost preference of a user is to receive what was shown precisely on display. Any discrepancy leads to customer dissatisfaction which might cost the restaurant the loss of a customer.
Easy payment options
When ordering food from a delivery app, users want to end the transaction quickly, and they seldom have the patience to browse through various payment options.
Concise and clear payment options benefit both customers and vendors, keeping the user hooked to the app and coming back for more.
Other Features To Consider
Quick and easy search 
Searching for your favorite food items should not be a tiring task but a fun and entertaining one. A quick and easy search system can speed up the time it takes for a user to log into the app and place an order.
Discounts and benefits
Customers enjoy discounts and benefits more than anything else. It helps to keep users engaged as regular and frequent visitors as everyone loves getting a good deal.
Integration with social media
A feature that links the delivery app to social media helps spread the word and gain more customers. An eye-catching advertisement or promotion on social media can help create awareness for the app and attract new users. In addition, linking the app with social media allows users to post feedback on multiple platforms.
Quick order placement
Short process timings can speed up order placement and encourage a satisfactory user experience. If the UI takes more time to load, app engagement and conversion rate will eventually fall.
Why Users Prefer Food Delivery Apps
On-demand food delivery apps have simplified life by making a range of endless cuisines available at a single tap. Food delivery apps are not only convenient but also bring comfort to users at different stages of the process. Here are a few reasons customers prefer food delivery apps.
Accessibility
Users can access different restaurants and cuisines through a food delivery app without leaving their homes. As the demand for accessibility and convenience among users increases, so does the demand for online food delivery services.
Convenience
One of the greatest benefits of food delivery apps is their convenience. Customers can get food delivered promptly, and real-time tracking and route optimization allow them more control over the delivery process.
Speed
When you order food at a restaurant, you probably have to wait for more than 45 minutes, but on-demand food delivery services can serve meals in 30 minutes or less. When people are always pressed for time, food delivery apps fit conveniently in busy schedules.
About us
Owlab is a trusted fintech software development company based in Estonia and Ukraine. We offer software solutions that meet your business needs and boost your customer base and sales. If you are a restaurant looking to digitize your delivery process through a food delivery app or a startup with a great idea in mind, don't hesitate to contact us and receive a consultation or a project estimate.