How can AI help Streamline your Accounts Payable Processes?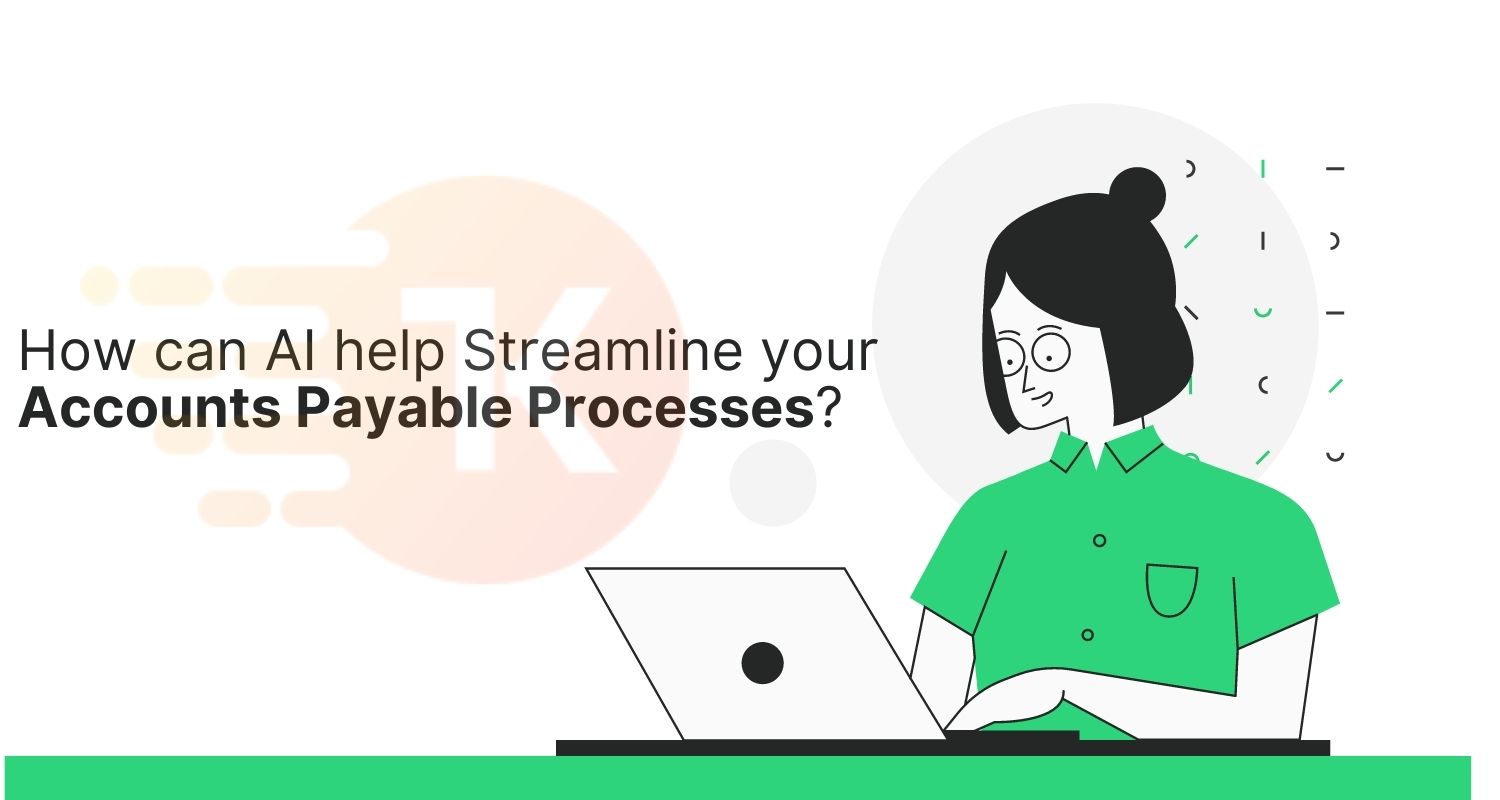 When it comes to the accounts payable process, businesses lose hundreds of dollars in processing high-risk invoices that may arise due to duplicate invoices, inflated prices, and expired contracts. Despite implementing the best accounts payable practices, businesses can't audit every invoice and run operations smoothly. In fact, the finance department can audit only 10% of their invoices practically. However, approving invoices without examining can be risky. Studies from ACFE reported that invoice fraud is costing more than $100,000 to businesses.
Invoice compliance is again a big problem for businesses. Most of the invoices fail in the validation process due to data errors or some redundant properties. Artificial Intelligence (AI) can help identify errors and fraud while ensuring compliance with contract regulations.
How can AI help automate the invoice approval process?
The following are a few ways AI can help automate invoice approval and audit processes.
AI can validate invoices before payment processing
Most businesses follow matching mechanisms (2-way, 3-way, 4-way, and n-way) to review invoices – which validates invoices, purchase orders, and receipt documents across prices and units before processing payments. However, you may need to validate other criteria, such as volume discounts, payment terms, delivery times, and service-level agreements (SLAs). Reviewing invoices manually across so many data points is not possible in real-time.
AI can capture and analyze any invoice information to spot duplicate invoices, missing discounts, suspicious activity, and flag compliance issues.That's why Artificial intelligence has such a big part when it comes to reducing accounts payable fraud.
Auto-approves low-risk invoices and POs
Why do you want the finance department to spend hours checking invoices that comply with contract and payment terms when AI can do that? Yes, artificial intelligence can automatically process low-risk invoices that enables your finance department to focus on high-risk invoices. AI can auto-approve POs under a specific threshold, thus eliminating the need to review POs. Also, automatic notifications and reports can be triggered to managers regularly so they can always know who is spending on what.
Alerts on contract expiration dates
Most often, you may keep forgetting to review your business contracts. There may be many clauses that are not in line with your business needs, which can create a problem anytime. At times your finance department misses tracking renewals, so they don't get an opportunity to cancel or renegotiate contracts.
AI can help streamline the contract auditing process by reading the contract expiration date without having to enter it manually. It sends notifications when your contracts are about to expire or renew, so you always have an opportunity to renegotiate or look for an alternate supplier. This enables you to leverage payment terms before they change, so you don't have to deal with any surprise costs.
Prevent insurance violations
Insurance policies get buried deep in the contract, and no one seems to take a look until something goes wrong. AI can help you keep track of insurance requirements and expirations in contracts. It can validate that all the policies are current and alert you against insufficient coverage limits. This can ensure that service providers are insured, protecting your organization against possible liabilities.
Keep an eye on payment terms
Suppliers would like to be paid immediately once you receive goods or services. Payment terms such as net90 or net30 can help an organization improve cash flow management. Around four out of five invoices don't align with contracts, and net payment terms are often incorrect.
AI-powered accounts payable software can understand invoices, identify payment terms, and look up to the contracts to check that invoices match payment terms. This lets you rely on suppliers accountable for the payment terms while not burdening your AP department. Also, this streamlines and speeds up the payment processes, ensuring all your vendors are getting paid on time.