Are IT Jobs in Demand in the UK? Everything You Need to Know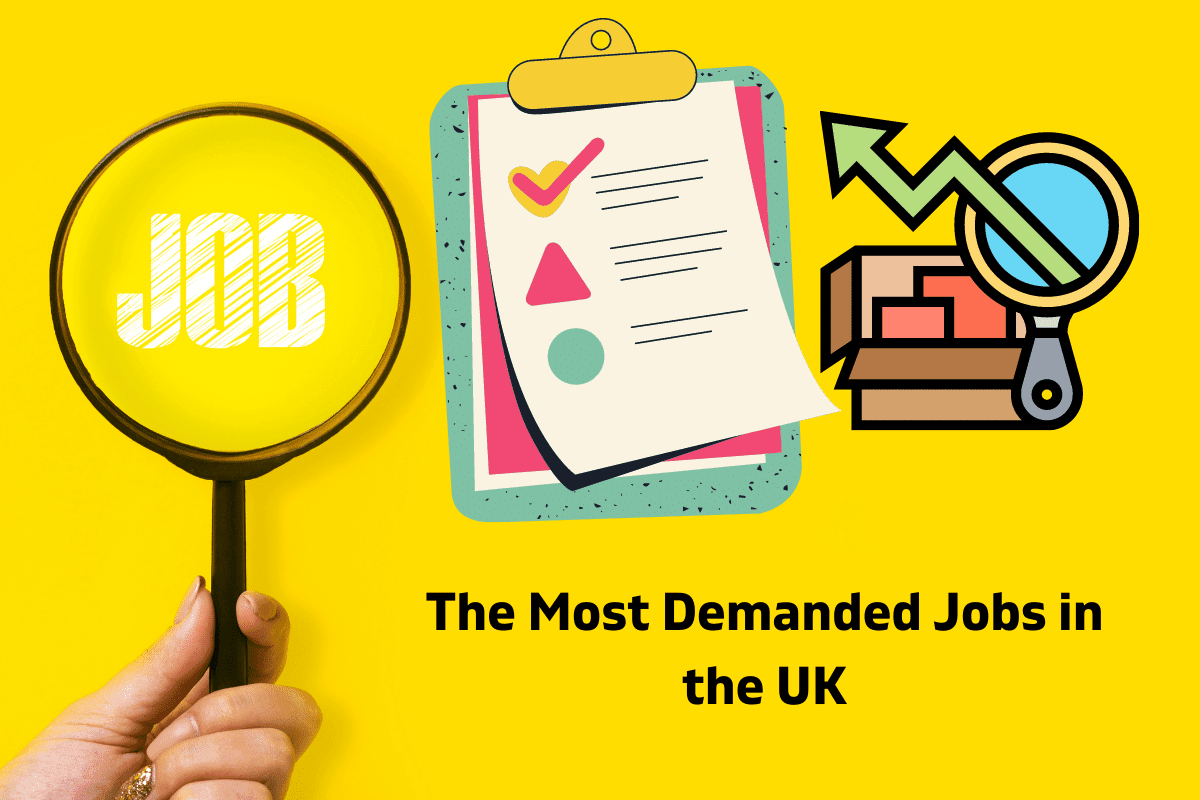 Within the past decade, the world has leaped in the field of IT. The modern era is all about computers and the skills you learn to operate them. The jobs in the field of IT are countless worldwide. The UK, being the center of business for the world, has a firm hold on the IT sector and there are a lot of jobs available and in demand in the UK.
Many people from around the world go to the UK to settle down. People planning to settle down in the UK must pass the life in the UK test first. It is a simple set of questions about the history, geography, and rules and regulations of the UK. You can start your journey by starting practicing life in the UK test.
Are Jobs In Demand In The UK?
Yes, IT jobs are in demand in the UK. Not only in the UK but IT jobs are a global requirement in this century. People with IT skills can survive and earn a good income in almost any part of the world. Here we have listed some of the most in-demand jobs in the UK related to the IT field.
IT Support Professionals
People buy products and need assistance from time to time. Also, with every update of any IT product, there are some added functionalities that the users must know about. So, millions of people have queries that need solving. IT support professionals are in demand in the UK as the people are using IT products and services rapidly and it will only increase in the future.
After a few years of expertise, IT Support Professionals in London can anticipate earning roughly £35,000.
SEO/SMO Marketers
The world is not in front of the TV anymore for news and gossip. All the digital magazines have replaced the trend of watching TV for news and entertainment. SEO/SMO marketing is a very popular job, as the intern provides revenue to people, SEO marketing can be a very crucial skill.
An SEO manager or marketer typically earns £43,500 per year, according to salary information from Technojobs. It might be worthwhile to develop your SEO skills if you work in marketing or IT to land a position that pays well.
Social Media Marketers/Managers
While SEO and SMO marketing is trending worldwide, social media marketing is also following it with the same speed. Many businesses are based on social media these days and make a lot of money. In the UK there are a lot of social media stores, where marketers need to attract customers.
Depending on your experience, the beginning salary for an assistant or junior social media manager will probably range from £20,000 to £25,000. Social media managers with more experience often make between £30,000 and £45,000 annually. Your income could rise to £60,000 or more if you have a lot of experience.
IoT Engineers
The Internet of things includes millions of devices connected to the internet worldwide. IoT devices are very famous these days as they are very handy to use and make day-to-day life easier. IoT is the newest hot topic in technology, so it has earned a spot on our list of the most sought-after IT Jobs. In London, an IoT engineer can expect to make an average income of £64,658.
Data scientist
Relative to last year, there is a 29% increase in demand for data scientists this year. There is a growing need for data scientists as businesses try to collect and use data to boost performance. Data scientists assist businesses in making sense of this data and understanding it. Considering a salary of £55,743, data scientists might expect to make.
Blockchain Engineers
As one of the top IT skills for 2022, according to Technojobs, the need for Blockchain engineers has grown dramatically. The demand for blockchain engineers has increased globally by 517 percent, according to data. An extremely lucrative wage is also a result of this enormous demand. In the UK, a Blockchain Engineer makes an average pay of £69,000.
Cyber Security Analyst
Businesses must take every precaution to keep data secure since GDPR took effect in 2018. Businesses risk losing millions if they don't comply, so they're spending a lot of money on security technology and cyber security analysts. A cyber security analyst makes an average pay of £44,500.
Cloud Engineer
Every piece of data is stored in the cloud these days. Due to this, there is increasing demand for persons with cloud computing skills. Cloud engineering is one of the most wanted careers for 2022 as a result of the large number of companies shifting their daily operations to the cloud. The average pay of £55,911 is possible for a cloud engineer.
App Developer
Everyone these days uses apps. A lot of businesses are based on apps these days. From selling and buying to thrifting and delivering, everything has an app these days. The use of mobile devices is rising steadily around the world, which means more companies are attempting to connect with customers via their chosen platform.
As a result, there is a demand for iOS and Android app developers. In the UK, an app developer can expect to make an average base pay of £35,00.
Frontend/Backend Developers
Similar to app development, a developer or web developer develops websites that are on the internet. The demand for web developers is also very high and also in the UK as everything is found on websites, there is a huge demand for developers that can develop and design perfect websites.
Beginner or entry-level web developers may earn between £19,000 and £25,000 per year in salary. Senior and mid-level web developers typically make between £25,000 and £45,000 annually. In London, lead developers might make up to £85,000 per year, on average earning between £45,000 and £70,000.
Now you can start learning the skill that suits you to land a job in the UK.