B2B appointment setting services – What Are They Like?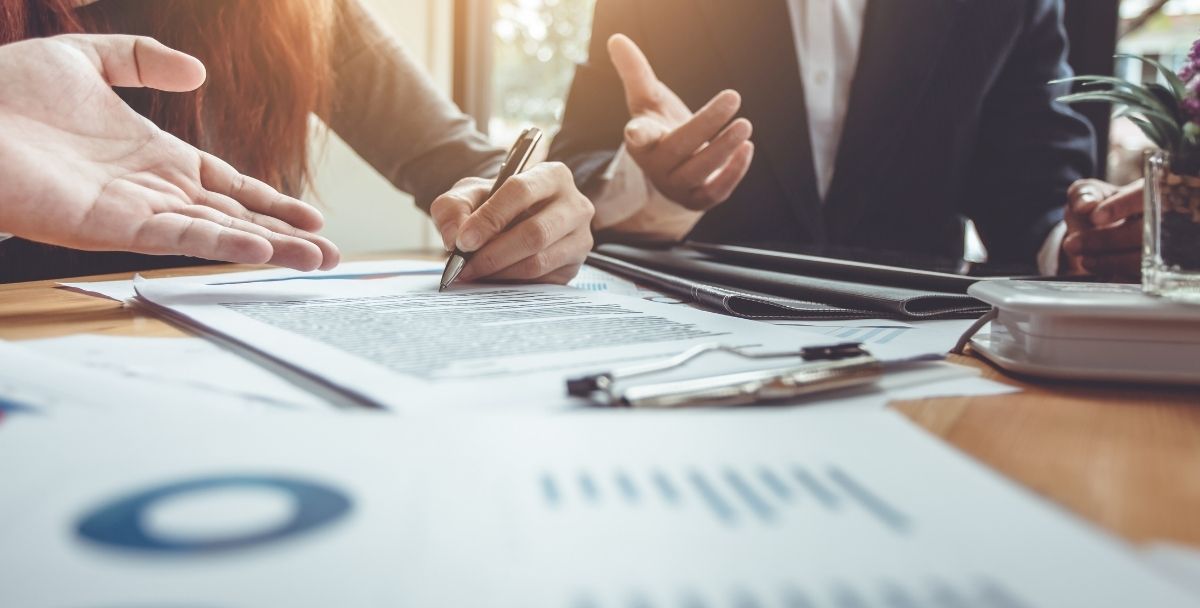 Pay Per Appointment – The Basics to Know?
Most business owners are looking for ways to increase their b2b online lead generation. They often opt for the pay-per-appearance model (PPA) after considering all pros and cons. Everyone wants to see their investments pay off, expecting a good revenue in return. To make that model work more effectively, it's necessary to improve all the stages of the marketing cycle, including appointment arrangement. B2B appointment setting services at https://belkins.io/ offer cutting-edge solutions in the matter of boosting a company's working flow.
Coming back to the topic of discussion, PPA is a way to get a predetermined number of prospects for a fixed fee. It is a great model, but does it really help you to find great business prospects? That's still a question to answer.
Many companies that offer PPA services charge a flat fee and promise to deliver a certain number of leads. This is convenient. You might be required to pay a commission if you need additional services. Typically, 60% of the payments are associated with the base and 40% with the commission. You might also be asked to pay for any booked appointment or closed deal in some companies. Although the costs are not usually high, they can vary depending on where your service provider is located.
How to Identify a Reliable PPA Agency
Different types of services such as overseas and in-house PPA deals have different pricing policies. These deals are more expensive in Canada and the USA than they are, for example, in India.
Indian PPA deals are a great option if you're looking for something cheaper. While these types of services may bring you many prospects, not all will be relevant. Indian companies will likely push sales. You'll need to look at your prospects list carefully to identify irrelevant leads. The vast majority of the contacts in such lists are low-quality, and this is most often the case.
PPA deals in English-speaking nations have higher prices than those in India. also usually charges a set-up charge in addition to the monthly payment. You will most likely be required to pay for every appointment, even if they are not relevant to your business. Although many companies offer PPA services in different countries, they may not always deliver excellent results. A set of criteria has been developed to help us identify a reliable PPA agency.
The vendor will only sell the qualified leads to one business.
Only qualified leads are invited to meet with them.
You get a full refund if the lead does not meet your needs.
All costs are known and discussed upfront. There are no hidden fees such as calling or emailing separately.
It's possible to calculate your ROI and get some assurances that you will achieve it.
Before you start the campaign, the team will show you the marketing materials.
We are open to all communication and will answer any questions.
It can be difficult to find agencies that meet all of the criteria. You should do your research. PPA deals can have their disadvantages, so it is worth looking into them before you start your search.
Pay per appointment – Hidden / Extra Costs
PPA agencies charge for not only the appointment set but also the implementation and the calls made. They might also require that you sign a contract for at most a few months. Business owners might find this risky as they don't know if they will get the best results from such a collaboration.
PPA agencies don't usually offer guarantees as they are unlikely to be able to give them any. Although it can be difficult to predict the outcome, PPA agencies tend to charge upfront fees. It is also not sensible to anticipate certain outcomes. Sales require flexibility to adjust for sudden changes that could impact results. It is not a good idea to sign a long-term agreement with the agency and then be receiving random leads for many months. Long-term, trusting your marketing team and allowing them the time to make necessary adjustments may be a better strategy.
PPA agreements are usually fixed-term contracts. This is why they don't allow for flexibility which can be crucial to reaching your sales goals. These are some examples of situations where it is important to make timely adjustments. After a few weeks of making many appointments, you realize that you are not targeting the right type of customer. Your potential clients may have different needs from the ones you are trying to meet. Even if your B2B lead generation service is reliable and provides you with the leads that you need, conversion rates could drop drastically.
Marketing experts, unlike PPA specialists, will test different hypotheses to determine what works and what doesn't. These areas will likely be tested by professionals from a non-PPA agency:
Performance of your brand in the market
Your value proposition and the feedback of your customers.
Who are your ideal customers?
The most relevant questions and the most meaningful conversations with your target market.
These are essential for lead generation. We doubt it's possible to build a high-quality prospect list without understanding these areas. Be sure to read this before evolving your marketing campaign further on. If you are serious about your business, you will look at the development of your pipeline in a long-term view. A PPA agency will only give you an appointment for today. There is no guarantee it will make you any money. It's your decision whether or not to trust your money to PPA agencies, but the benefits far outweigh any disadvantages.
Plans to Follow
Despite the fact that the pay-per-appointment model is not very suitable for high-quality B2B appointment settings, it can still be tried. Make sure the agency you choose agrees to give you sales activity metrics. It is up to you to decide how many emails and how many calls the team should make each week within a time limit. Besides, every team should have a strategy to work with that includes, for instance:
Number and type of outreach efforts on a daily, weekly, or monthly basis.
The number of calls/emails required to initiate the conversation or close a sale.
The percentage shows the open and responded rates to emails.
How many qualified leads are generated each month/week?
The average deal value.
Your chances of obtaining a PPA may be increased if you know the scope of activities that the agency will carry out and how they will affect your pipeline. When you choose the pay per appointment option, it is important to have high precision and not accept any vague promises. PPA is not the best foundation for building a business. Keep watching to learn more and make a decision. Take your time to build your own unique lead generator to extend your presence even further.
Do You Have to Pay for Leads?
Although paying for new business leads is similar to scheduling appointments, in this instance, you arrange meetings with potential clients directly without the agency's assistance. You should aim to build a list with qualified leads who are likely to convert. In practice, however, it can be very difficult to find a reliable company that will sell you a list of prospects. These are some of the problems you might encounter if this is your choice.
There are challenges your business might face if you choose to pay for leads
Inappropriate Data
Many times, the contacts that the vendor purchases are irrelevant. Emails might be out of date (for example, someone has changed their occupation or are non-existent). A person may have entered the wrong address when trying to win a prize at a giveaway.
As you see, it's always better to include such numbers in the possible expenses. Many agencies that sell client databases don't provide unique contacts, but they resell them to multiple businesses. This means that by the time you reach out, your lead will have become tired of receiving cold calls and emails from other service providers. They will likely reject your offer, even if you know them well and are willing to make an excellent offer.
Reputational damage
Your first contact with prospects is crucial. If you're too pushy, your brand could be undermined. Customers today are pickier than ever and prefer to have control over their interactions. In the past, people expected businesses would take action and reach out to them. People ordered products from catalogs and spoke to salespeople who came to their homes. Companies had the opportunity to convince potential customers that their products were necessary. Today, however, consumers set the agenda. They are aware of their problems, and actively search for solutions from companies with a strong reputation and testimonials.
Modern clients want independence in decision-making. It's important to understand their needs and address their concerns when you first reach out to them. You could be relying on your database to increase sales, but not knowing who your leads are. This can lead to mistrust, which could result in lost communication. Many businesses continue to advertise to large audiences to try and make a profit. You won't be able to follow their lead as it will not bring you any leads. Your prospects should feel that you are trying to help them and offer great solutions. To make your offer more personalized, speak directly with your target audience.
Besides, it's important to know that you will get in touch with potential prospects and avoid unnecessary contacts in the process of outreaching. There's special software that might assist you in this task, especially when it comes down to improving email deliverability rates. Folderly allows you to make sure your outreach messages will get to their destination. The built-in spam checker will protect you from undesired deliveries as well.
Quick-Fix Solutions: What should you be wary of?
Let's first look at the reasons a b2b lead generation company might outsource appointment scheduling before we answer that question:
They lack the infrastructure necessary to manage a sales team.
They are looking to capitalize on growth opportunities and plan for faster scaling than they can train and recruit staff.
They lost their money and need a quick fix.
These are valid reasons to start looking for quick solutions. If your short-term plan doesn't include the steps necessary to achieve a predictable positive outcome, it is worth considering whether to spend your money on its implementation. It's difficult to get a steady ROI without investing in a long-term sustainable model of business.
Lead generation can be very expensive if done correctly and will require some time and effort. Is there a quick fix if you don't believe you have them? We doubt it.
Imagine a business owner spending a few thousand dollars to quickly get new leads and appointments. Although they don't know how the collaboration with an appointment-setting agent will go, they plan to test it anyway. Your opinion: What are their results? It is impossible to predict the outcome of this interaction due to the many drawbacks of the PPA model. They won't see a large ROI and will likely lose their money. While it may seem lucrative from your point of view, most people don't see the value in paying per appointment. Many businesses have been hurt by the desire to achieve overnight success. We don't recommend that you expect miracles. Do not spend your money with companies that are too eager to make a profit. Do not sign any contracts with agencies that may overlook exceptional prospects just because they aren't readily available. A holistic approach is the only way to hit your sales targets. How about treating every lead like a potential romantic friend? It's not a good idea to have to deal with people you don't know. To have a mutually beneficial relationship, you need to be able to endure a long siege.
Conclusion
PPA is a good option in certain circumstances, as you can see. It can help you get a lot of leads quickly, for example. It doesn't cost much to set up appointments. However, PPA comes with significant drawbacks such as hidden/extra costs, no guarantees and a lack of flexibility. You can still use it if your agency agrees to give you precise sales activity metrics. It is not easy to find a PPA company that will get to know your business before making appointments. Many agencies will convince you to pay the upfront fee and to sign a contract that lasts several months. They will also take shortcuts to schedule meetings as fast as possible. This approach will not work because the sales team will not be able to build relationships with potential clients as they are too busy pushing sales. They won't be able to address prospects' needs because they don't spend enough time researching their profiles.