8 Best Alternative Twitter Applications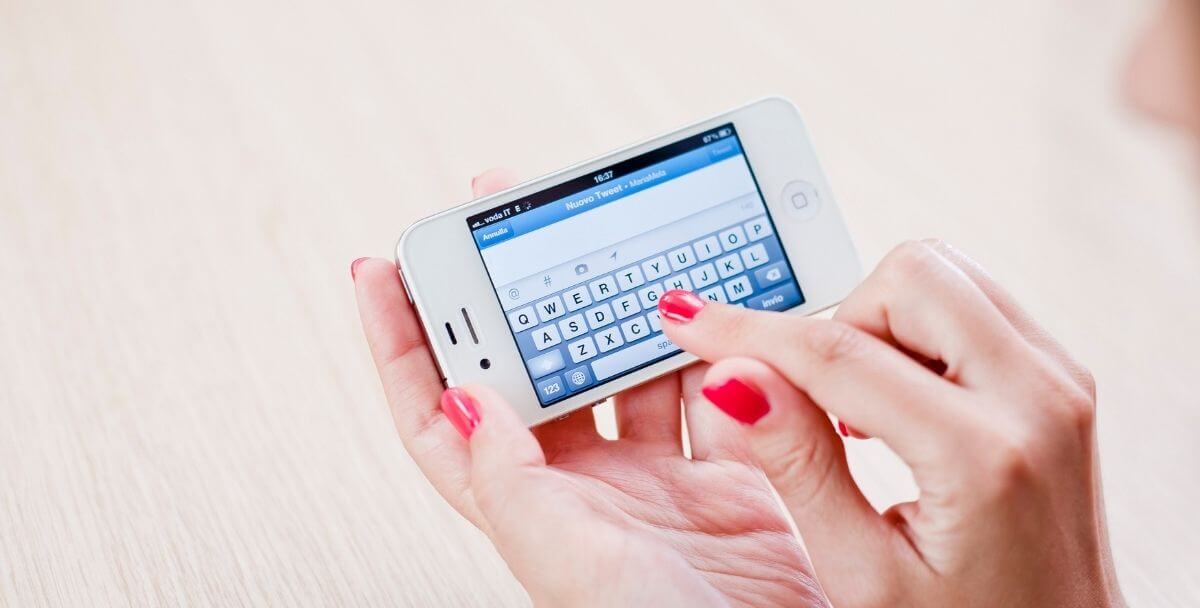 Twitter is a social media platform that connects people and allows them to share their ideas with a large audience. It is one of the world's most popular social networks alongside Facebook and Instagram. Twitter has millions of daily users, and many people rely on it to stay up to date on the latest news and trends. The best thing about Twitter is that posts appear in real time.
Keep reading this article if you're looking for Twitter apps with new features! The social networking app may implement new tools, which could result in a surge in third-party Twitter apps. The official Twitter app is still the best option, but it is not the only one. There are a variety of alternative Twitter apps you can use that will meet your needs.
1.Twitter's Fenix 2
If you're looking for the best Twitter apps for Android, look no further. Fenix 2 for Twitter might be the best option for you. Fenix 2 is the follow-up to one of the most popular Twitter apps, Fenix. When compared to the earlier Fenix version, Fenix 2 refined the app's features. Fenix 2 for Twitter supports multiple accounts and has a completely customizable interface. Even though it is a little younger than other Twitter apps, it works quite well.
2.Twitter's Plume
Plume for Twitter is a well-known Twitter app available on the Google Play Store. According to the Google Play Store listing, its completely customizable interface has the potential to revolutionize the way you use Twitter. Plume for Twitter allows you to put color on your Twitter timeline or friends, share tweets on Facebook, live stream, and do a variety of other things.
3.UberSocial
UberSocial is one of the first alternative Twitter applications. It includes a few of the more basic features of a third-party Twitter app, including multiple profiles support, post muting, live view, talk views, and so on. You can also put a theme for your profile, as well as some amusing features such as shake-to-refresh. It's a fun app to use.
4.Twitter's Albatross
Albatross for Twitter is a relatively new third-party Twitter application. It hits the majority of the necessary features right away, including an ad-free experience, true chronological order, and themes. Other features include list support, notification type sorting, and support for all of the media formats used by Twitter. This application is one of the few good consumer-level Tweet scheduling options. Despite its rocky start, the recent updates on Albatross appear to be smoothing things out nicely.
5.Talon for Twitter
Talon for Twitter is a well-known Twitter application. The advantage of Talon for Twitter is that it allows you to use two accounts at the same time. Aside from standard account management features, Talon for Twitter now includes Android wear support and a night mode. There is also a native YouTube player that allows you to watch videos without leaving the app. Talon for Twitter, on the other hand, is not a free app. There is no free version of this app, so test it out during the refund period to ensure you like it. It is unquestionably one of the best Twitter apps.
6.Owly for Twitter
Owly for Twitter allows you to stay up to date on the latest trends and news. In addition, Owly for Twitter includes advanced Twitter management tools for cleaning up the timeline. Owly covers the fundamentals while also providing unique methods for avoiding Twitter's character limit. Keep in mind, however, that some basic features and UI elements are missing.
7. Hootsuite
Hootsuite is one of the first Twitter apps, and it can track multiple social networks at the same time. The app comes in two settings, free and premium. The premium version of Hootsuite gives you access to the entire feature set. You will experience difficulty at first, but later on, you will get used to it. You can post to multiple networks at the same time, receive Twitter notifications when someone mentions you, and much more. For the full set of features, you'll need to sign up for a subscription. However, only businesses and other similar entities would require something of the sort.
8. Friendly For Twitter
One of the newer Twitter apps on the list is Friendly For Twitter. Like any other Twitter app, the app allows you to log in and scroll through the old timeline. Friendly For Twitter's media downloader can save videos, gifs, and images from your Twitter feed.
It also has a battery saver mode that disables all notifications and animations to save battery life. There are no limitations to adding Twitter accounts to the app. There are also a variety of tools. Additional features include the ability to download Twitter videos, GIFs, and images if desired. The pro version also includes many customization options. Albatross for Twitter is a relatively new third-party Twitter app.
9. Echofon
Echofon is another Ubermedia app that lets you customize your theme, much like the other Twitter apps available. But Echofon offers a lot more features that make it so popular. Echofon is useful, especially if you use Twitter to monitor your online presence because Echofon saves all links in your Bit.ly account for later study. This app allows users to retweet in a typical way, displaying the "RT" that we all know and love.
10. Tweetings for Twitter
The app offers users the same experience as the official Twitter app, but users can customize its interface with its beautifully customizable in-app themes. The Twitter tweeting limit is 280 characters, but Tweetings allows you to tweet longer than 280 characters using the Twitlonger feature, which allows longer tweets than Twitter's limits.
Conclusion
Knowing that your favorite social media platform has other apps that will be helpful to you in the long run and will provide you with useful tools. This article has hopefully provided you with reliable information that should guide you on getting the best Twitter apps for Android. If you're interested in this list, go ahead and try it out on your devices. These applications are available in Google Play Store.