Beginner's Guide to Choosing a Good Web Hosting Company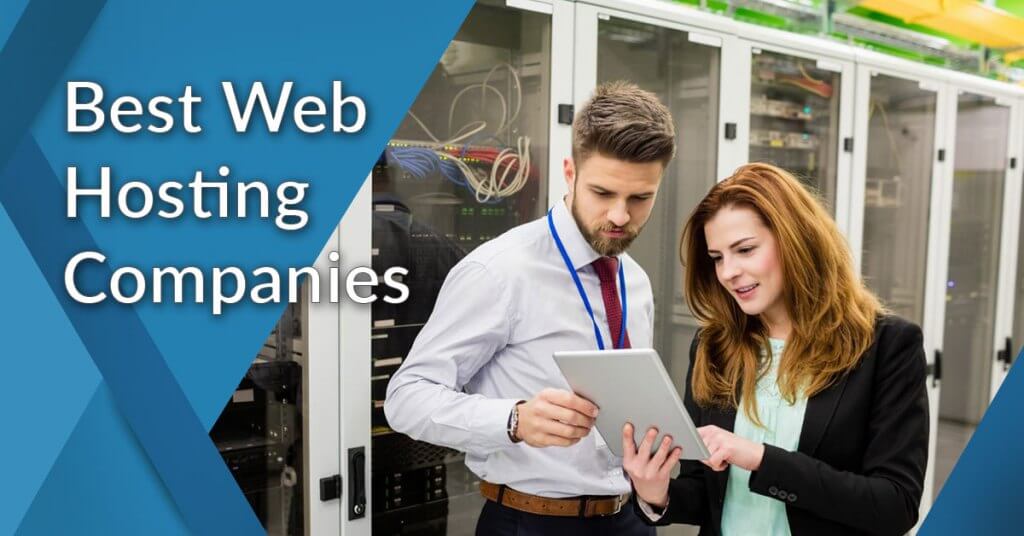 Whether you are hosting your first website or your 30th, you must choose the right web hosting company to meet your needs. A web host provider provides a place to store all your website's data and essential files. The provider also delivers that data to the people who visit your site.
Web hosting is crucial when launching your website and impacts your search engine optimization (SEO) efforts. The web host also determines your web speed, security, and more. So, here is a beginner's guide to choosing a good web hosting company.
Understand your Needs.

The

first

step

to

choosing

the

right

web

hosting

company

is

to

identify and understand your website needs. Make a list of these steps and prioritize

them as you compare your list to each potential host. For instance, if you wish to launch

a photography website, prioritize speed and storage. If you have an eCommerce

website, you may want to focus on bandwidth and security. Also, do not forget to

consider the type of support that you might need for your site. Think also about the

Content

Management

System

(CMS)

you

would

like

to

use

for

your

site.

Subscription Period.

Most web hosting companies offer flexible options when it comes

to contract lengths. You may find monthly and yearly plans or discounted rates for

multiple-year contracts. As such, you must

think of how long you will commit upfront. The

best practice is to try your new web hosting company for a few months to get firsthand

experience. If you become confident enough, you can choose a more extended plan.

Remember to also check the plan's terms and conditions before signing. Some terms

may allow you to move smoothly between contract lengths and plans, but be sure to ask

about

any

relevant

fees

or

penalties.

Reliability and Uptime Guarantee.

Uptime guarantees affect how reliable you expect

the

hosting

company

to

be.

Uptime

is

the

period

your

website

will

be

online

and

available
to users without any issues. Every web admin wants their website to be live as much as possible. As such, your host should guarantee around 100% uptime. However, no hosting company can guarantee 100% uptime. So, find out how the company handles any downtime. Having your site unavailable when you are trying to build an online presence will negatively affect your business.
Refund Policy.

You cannot predict what will happen in the future. So, the best thing to

do is to review your web host's refund policy. If you are not happy with your host or

change your mind down the road, it is wise to have options. Ensure that you can cancel

your

plan

and

get

a

refund.

Understand

what

your

potential

hosting

company

guarantees

and what they are willing

to take responsibility for. Also, ensure you know ahead of time

what

your

deadline

for

a

refund

will

be.

Decide how much Support you Need.

There will be times when you will face server

issues that you cannot solve. Web hosting companies offer customer service through

email, ticket, and phone. However, the time may vary from one provider to another.

Some

may

offer

24/7

phone

support,

while

others

may

offer

limited

hours.

Every

website

owner would want to settle with a hosting provider that gives you excellent and

responsive support. This allows you to solve your website issues immediately and keep

your business running. Take your time to research a hosting provider's support team

reviews

to

have

an

idea

of

the

quality

of

their

support

team.

Server Speed.

The world is at an age where mobile page loading speed is crucial for

rankings. Users also want a page that loads within the first three seconds of clicking on

your site. So, having a fast loading website is essential for your website and business.

Choose

a

hosting

provider

that

will

offer

you

stable

and

fast

server

speed

to

ensure

that

your website loads fast and smoothly. Fast speed will not only improve the user

experience

but

also

help

with

your

SEO

rankings.

Backups.

Backups are essential for every website. You can never predict when you will

face some crash, failure,

hack, or virus attack. Although we have state of the art security

measures, it is always wise to take precautions. Look for a web hosting provider with an

excellent backup policy. A good website host provider can restore

your site fully to avoid

any

significant

loss.